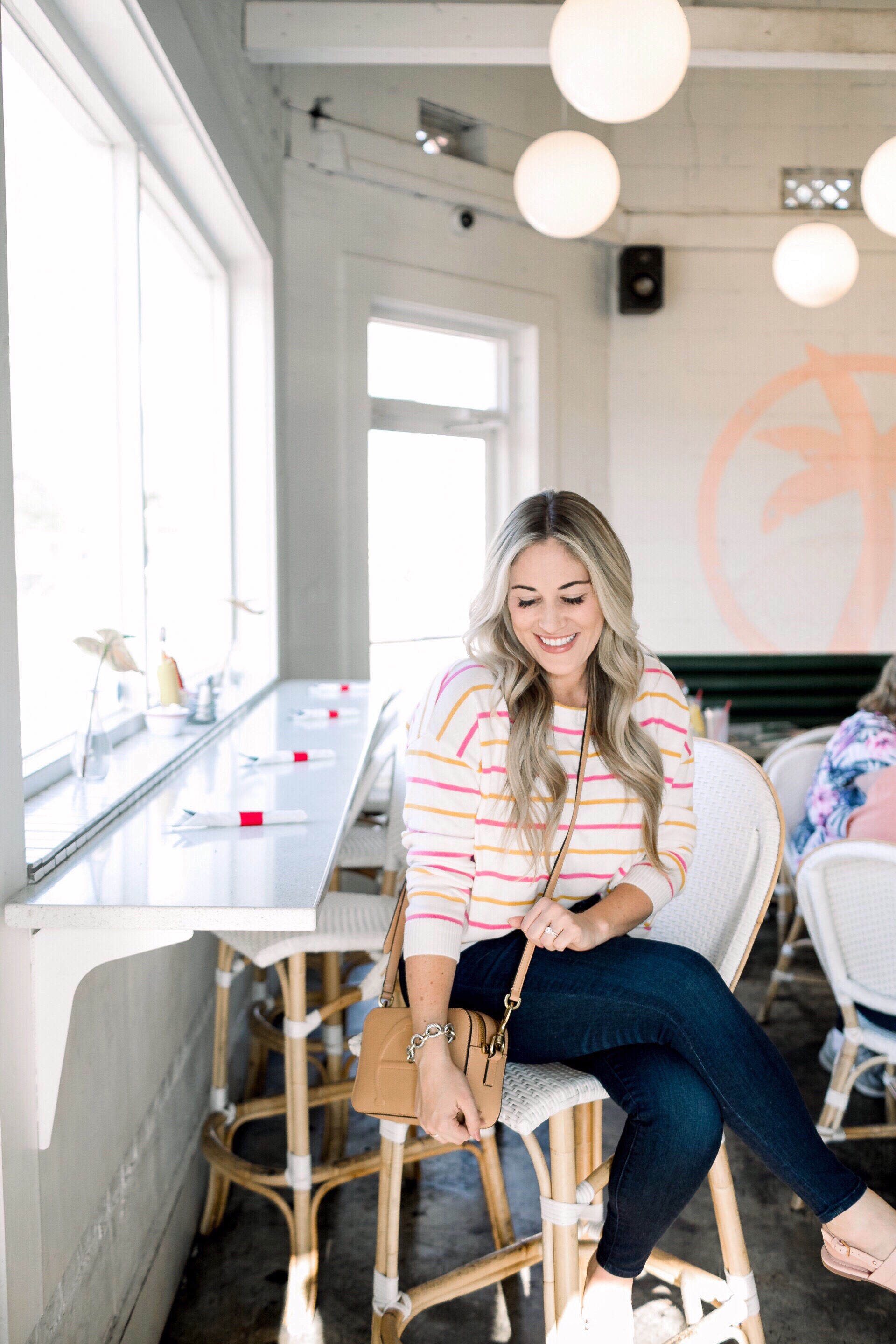 SHOP MY SUMMER TO FALL CASUAL LOOK:

I hope everyone had a great Labor Day weekend. I am already feeling the drag today. We had a BLAST in Georgia, but goodness a few days with 3 kiddos who go nonstop (and wake up 3 hours early each day while on vacay) are making me need an extra cup of coffee today lol! We smoked some pork Saturday morning, visited where they film the Walking Dead, walked around the square in Senoia, GA, went to the Farmer's Market, ate dinner and hung out with friends and family, went muddin' in Talladega, AL the next day on our 4wheelers, had Mexican food for dinner and finished by treating all the kids to some toys from the Lego store. It was a great weekend! What did everyone else do for the long weekend?
A few weeks ago, my friend Mary Kate and I had a girl's night and tried dinner at the cutest little Memphis restaurant that is tucked away on Broad Avenue, the Liquor Store. Oh my goodness y'all, it was SO good! I saw sweet potato hash on the menu and just had to have it since I make it quite a bit. They used spinach though instead of kale and had a fried egg on it too. Yum! They also had such a nice little patio out back, so we just had to snap some pics in between dinner. = )
I wore this summer to fall look, including this cropped sweater and think it is just perfect this time of year to transition into fall. It's lightweight and has pink and orange stripes on it. I sized up one size and didn't have to worry about it being too short (mom win!) It looks great now paired with wedges and shorts or later paired with a denim jacket (and don't forget you CAN wear white jeans after Labor Day.) = )
What are you wearing for your summer to fall transition, when it's fall in our minds but not really in the temps? = )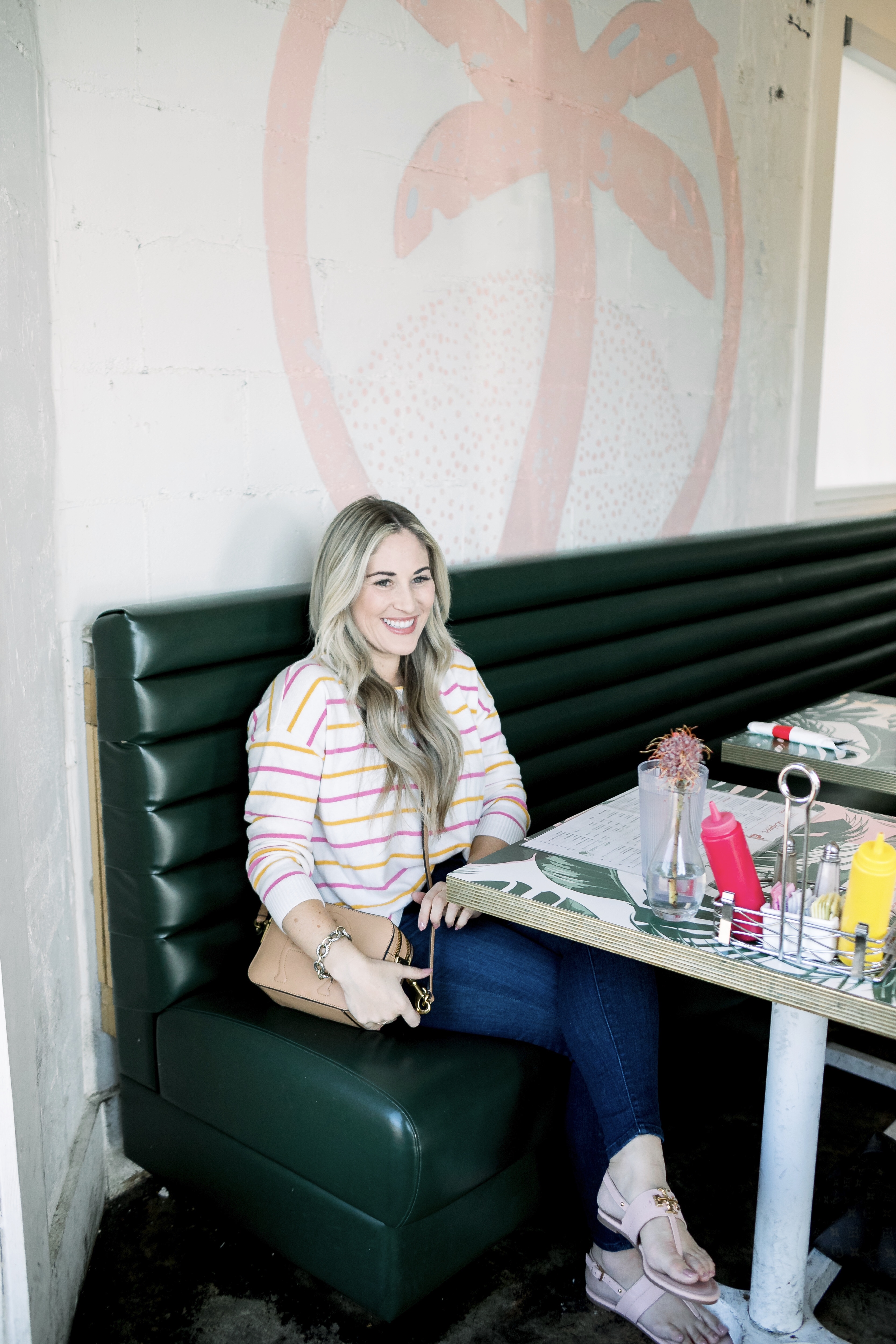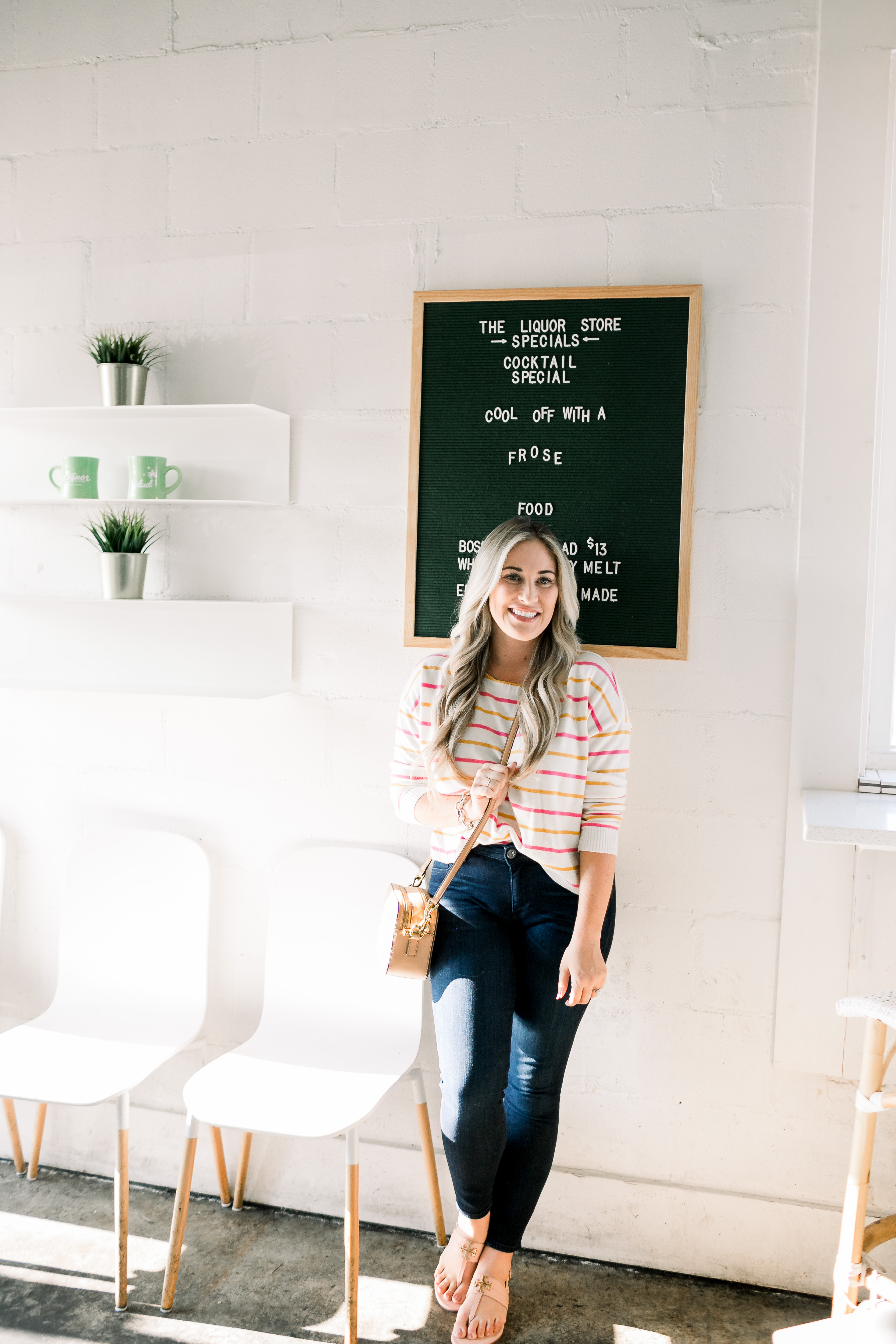 SHOP MY SUMMER TO FALL CASUAL LOOK: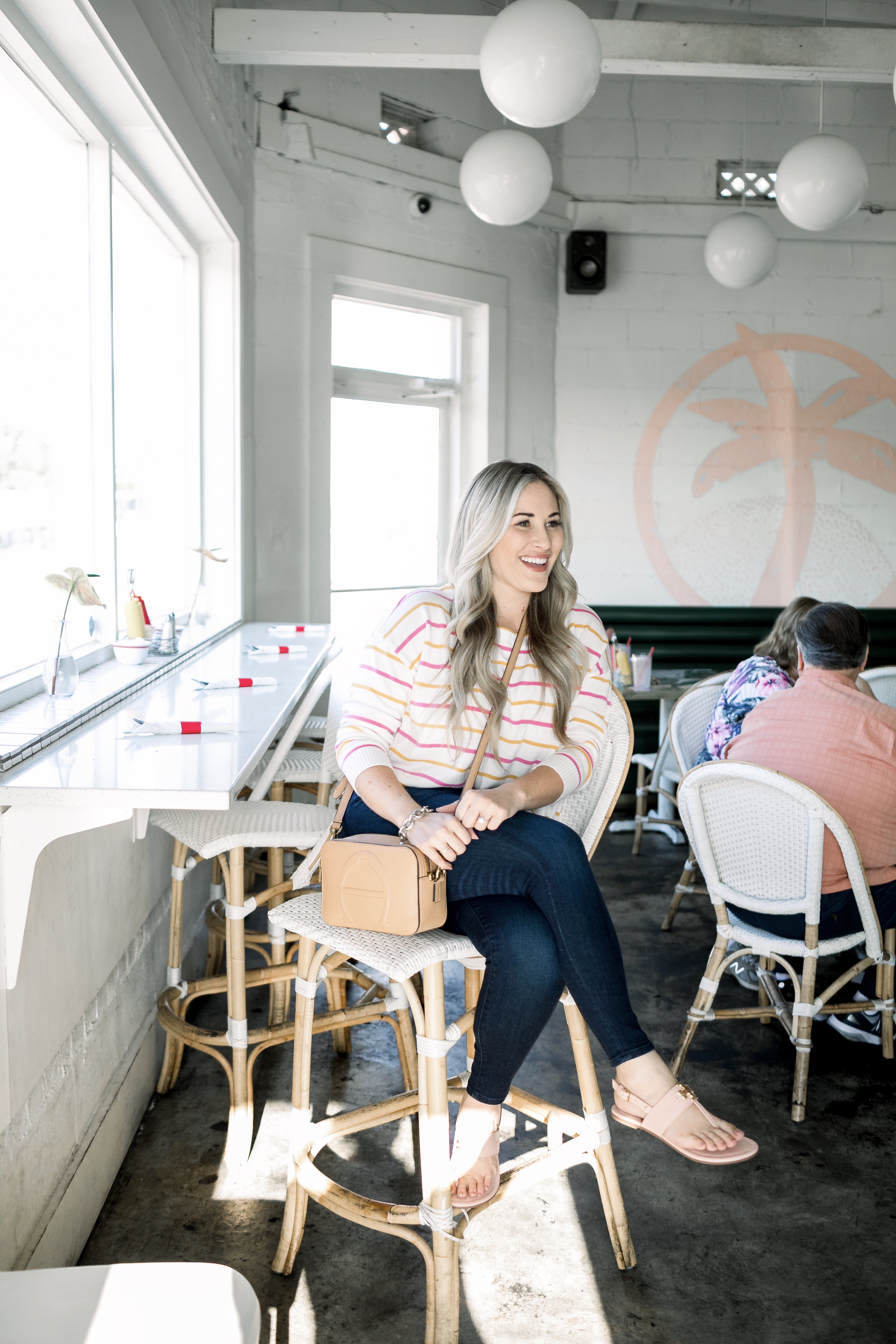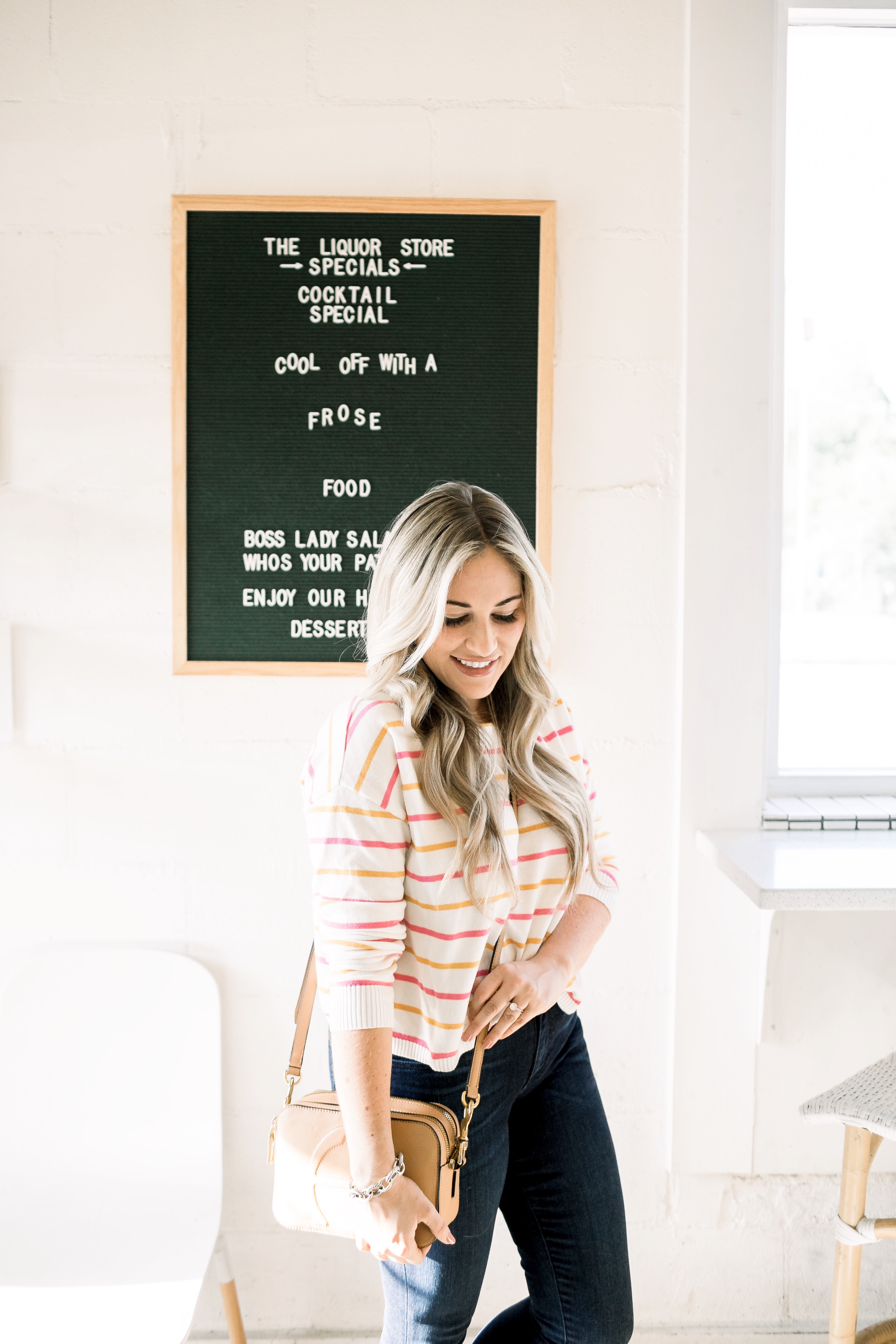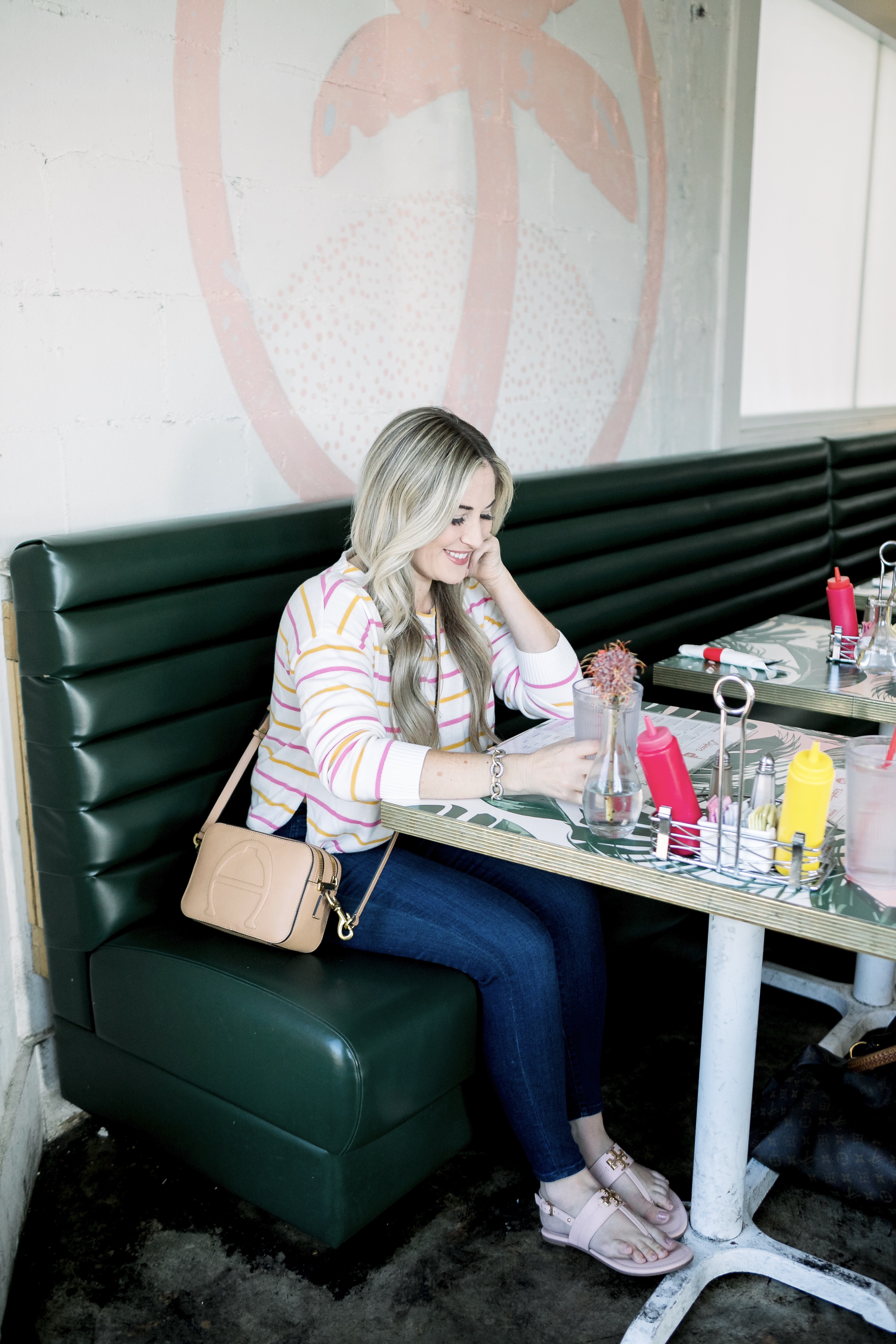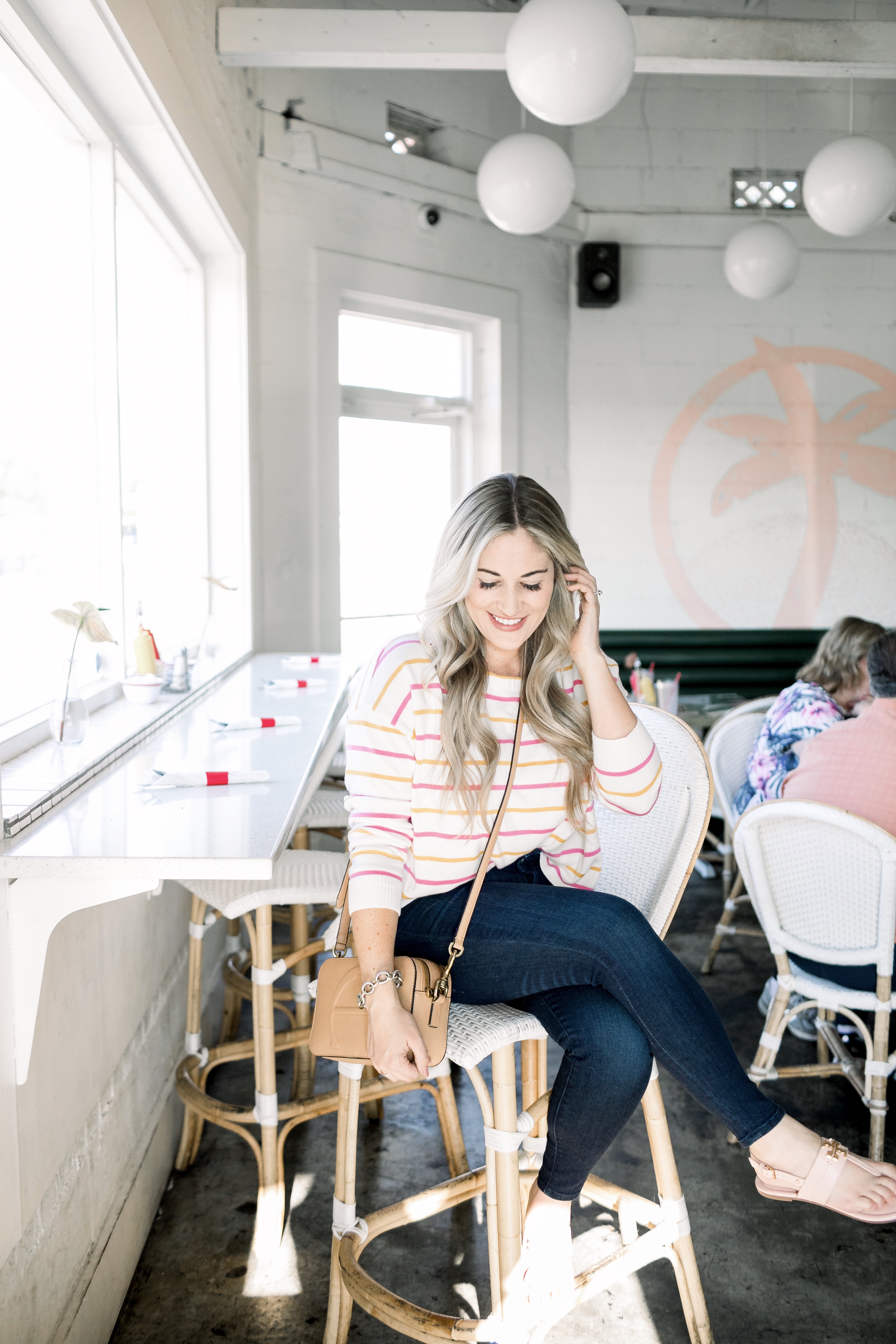 SHOP MY SUMMER TO FALL CASUAL LOOK:

FREE DAY
Walking in Memphis | The Fashion Canvas
~~~
The featured bloggers are Lipgloss & Lace and The Style Safari
because we loved their DENIM looks from last week's linkup!
Add your link below and make sure to follow the theme for your chance to be featured on our blogs.