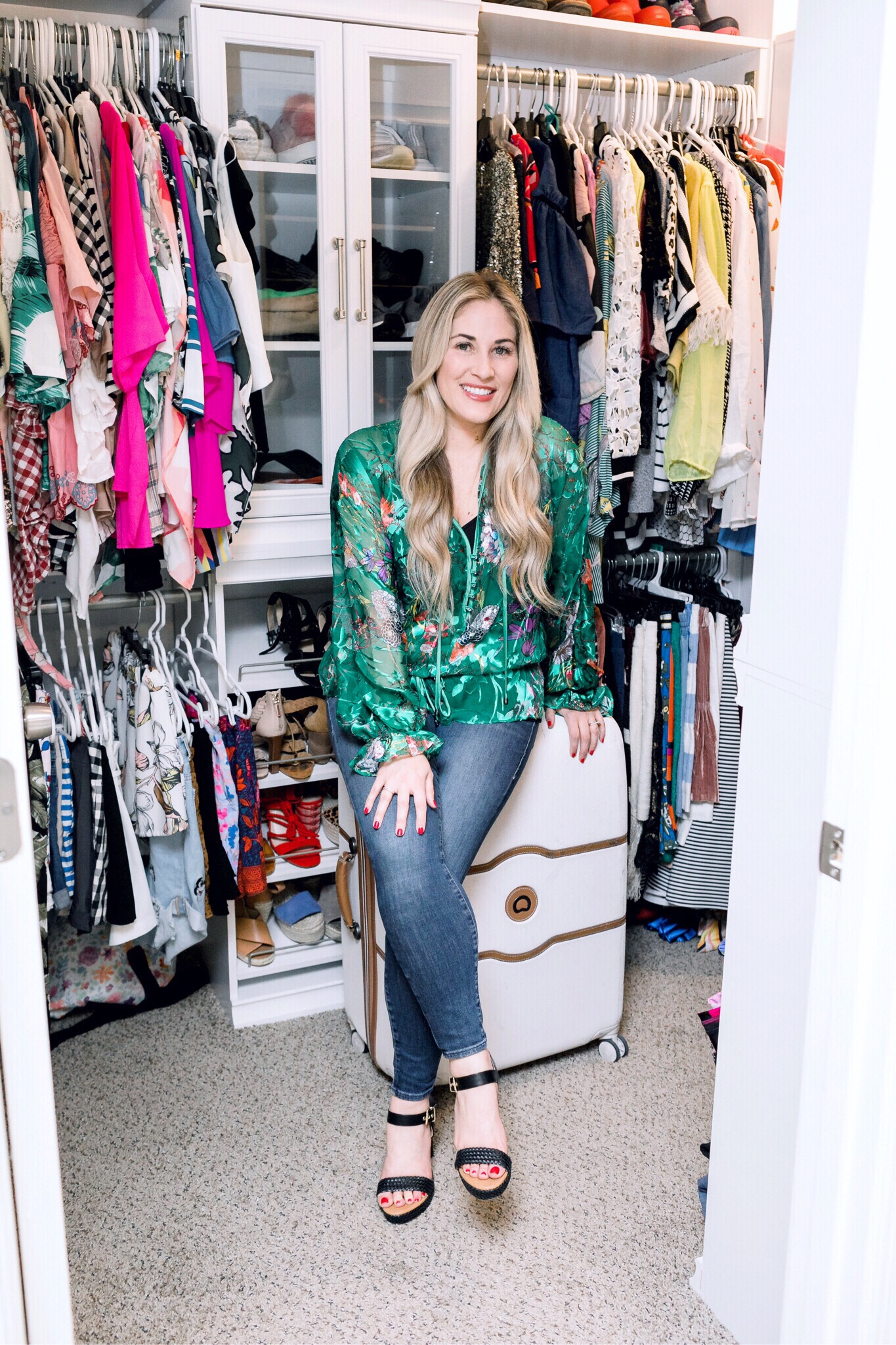 Who else hates a messy closet? I know I can't be alone here! And who else feels overwhelmed by their closet? I know I was definitely there just a couple months ago. I am a super organized person, but when you have a huge lack of space, it tends to make you a little unorganized sometimes.
When your closet is so messy that it overwhelms you, it can be hard to even know where to start. That's exactly how I felt! With ClosetMaid's new Modular Closet system, it's so easy to get and keep your closet organized. Trust me, I had my reservations about how much this system would actually be able to help keep me organized. I also had my reservations about how much stuff I would be able to fit into my closet. I was worried that even with a new closet system, I wouldn't have enough room and would end up disorganized again. I was wrong!
Some things that I really love about this ClosetMaid Modular Closet system is that each piece is super affordable (they range in price from $27.99 to $144.99), looks chic and clean, and it offers design versatility to fit any space. Trust me, I have a SMALL closet! I was shocked at how many of these pieces I could fit into my closet! I now have 10 sections in my closet that fit clothing, 9 sections that fit shoes, and there is even plenty of room to store shoes on top of the shelving system too! I seriously cannot believe I FINALLY have enough room in my closet!
All of these pieces can be used both inside and out of the closet seamlessly. Each shelving unit is so beautiful and functions so perfectly. I personally really love the shoe organization! It keeps all of my shoes in one place, and at eye-level so I can see every pair. Previously they were all in the bottom of my closet (hidden) or in the walkway in the my closet so I couldn't even walk through my closet.
This system also has these gorgeous glass doors, so the pairs of shoes that I want to keep extra protected can stay behind the glass and out of the open! Or I can display items or even fold up and put clothing behind them. Closetmaid.com has a really awesome tool that allows you to create and design a set-up that's perfect for your space! I love how helpful they were in helping me to create the perfect space. I just let them know what I needed most – clothing space and shoe space!
I can't believe the before and after pictures of this space! It was such a hot mess before! When I was clearing things out, I found some pieces of clothing and shoes that I haven't seen in months! It was like Christmas; it was so exciting lol! Make sure you check out my Instagram Stories today to see some before pictures; they were terrible! = )
Have y'all ever totally over-hauled your closet before? What was the experience like? Did you use ClosetMaid pieces to put it back together? Let me know in a comment below!