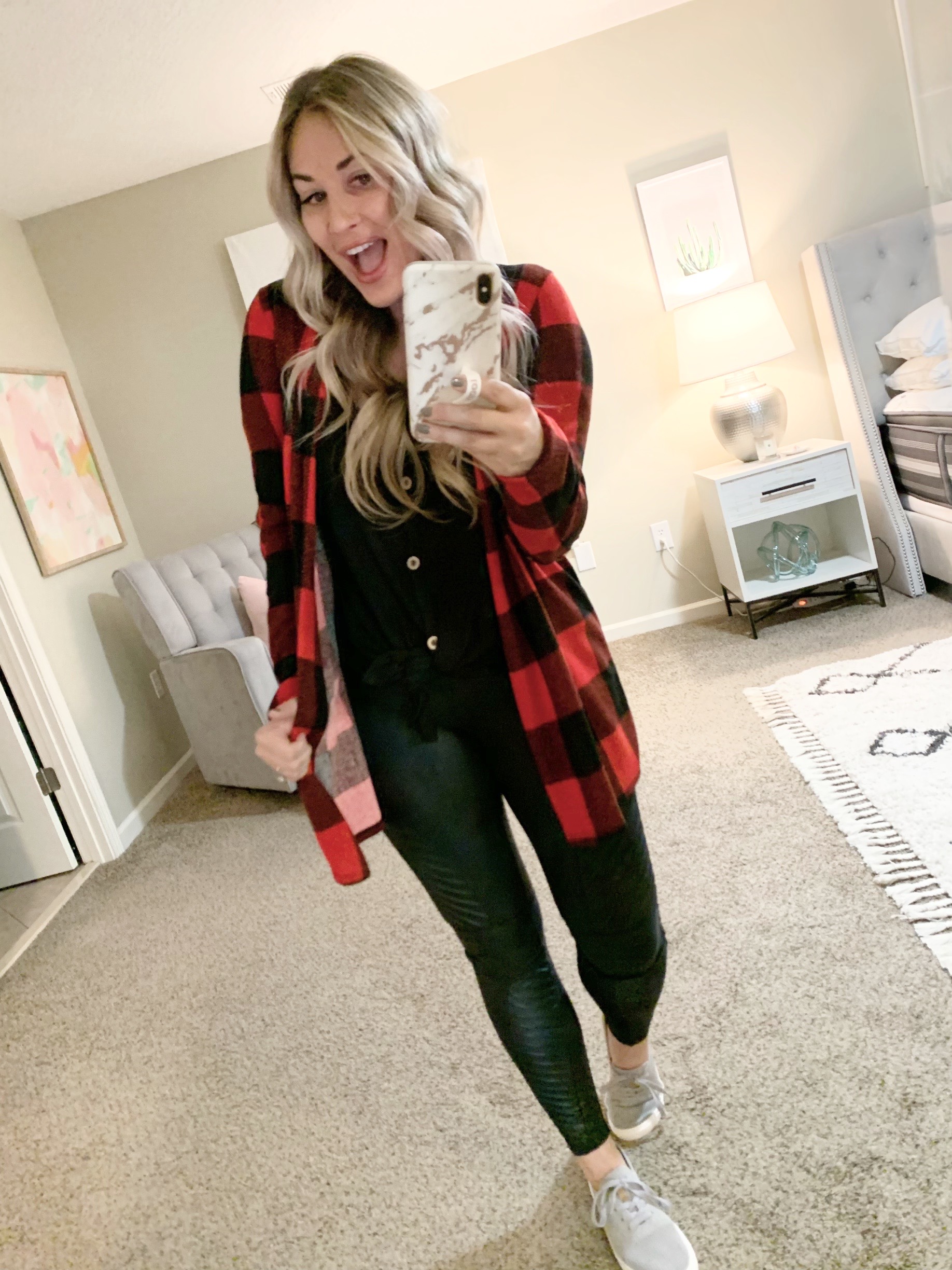 SHOP THESE FAUX LEATHER LEGGINGS LOOKS:

Ya'll loved my Spanx faux leather leggings try-on over on Instagram stories a couple weeks ago, so I figured why not share them over here too?? I don't typically share iPhone pictures on the blog, so let me know what you think and if you would like to see more try-ons over here too!
If you're anything like me, you're obsessed with these faux leather moto leggings and these black faux leather leggings. They are my absolute favorites that I pull out every fall and winter! They are well worth every penny. I wear a size medium for reference. They are super stretchy, and they are compression and will suck you in. Just what this mama needs! = )
One of the most asked questions I get over on Instagram pretty often is what do I pair with these leggings? I think that we all worry about wearing a longer tunic length top with these leggings so much that we overthink it and can't seem to find anything to wear. That whole must cover up your leggings bum with a top thing is honestly really preference. I've seen plenty of people wear leggings with tops that aren't super long, so just do what makes you feel the most comfortable!
I'm sharing 4 looks with y'all today, and you can probably tell that I just love pairing these faux leather leggings with sneakers and flats. For dressier looks, I love swapping out for booties too. And since I'm all about the layering, I usually top my look with a cardigan or vest. My favorite of these looks is definitely number 3 with the thermal henley top and animal print vest.
What about you? Which is your favorite look with these leggings? Let me know in a comment below!