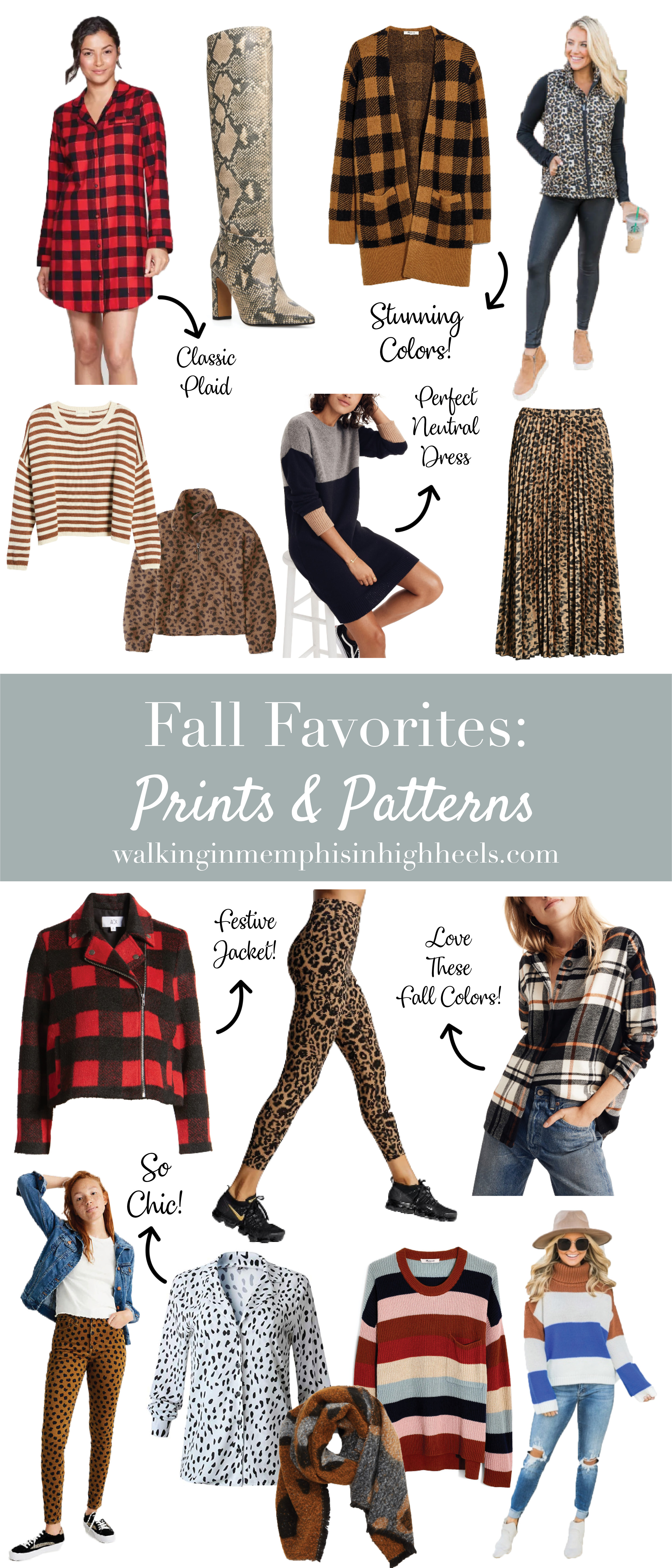 SHOP THESE FALL FASHION FAVORITES:

I don't know about y'all, but fall always seems to bring back my love of prints and patterns. Don't get me wrong, I wear them year-round, but there is something about the crisp air and layering that makes me want to throw on all the buffalo check, leopard print, plaid and snake print that I possibly can without looking like a crazy, over-bundled lady. = )
I have rounded up some of my favorite prints for fall today, and a lot of them like this sherpa pullover, these spotted jeans and this perfectly striped sweater are actually on sale right now!
What about you? Do you love prints? Do you tend to go for bold or subtle?
I'm all about the bold prints and colors this season!