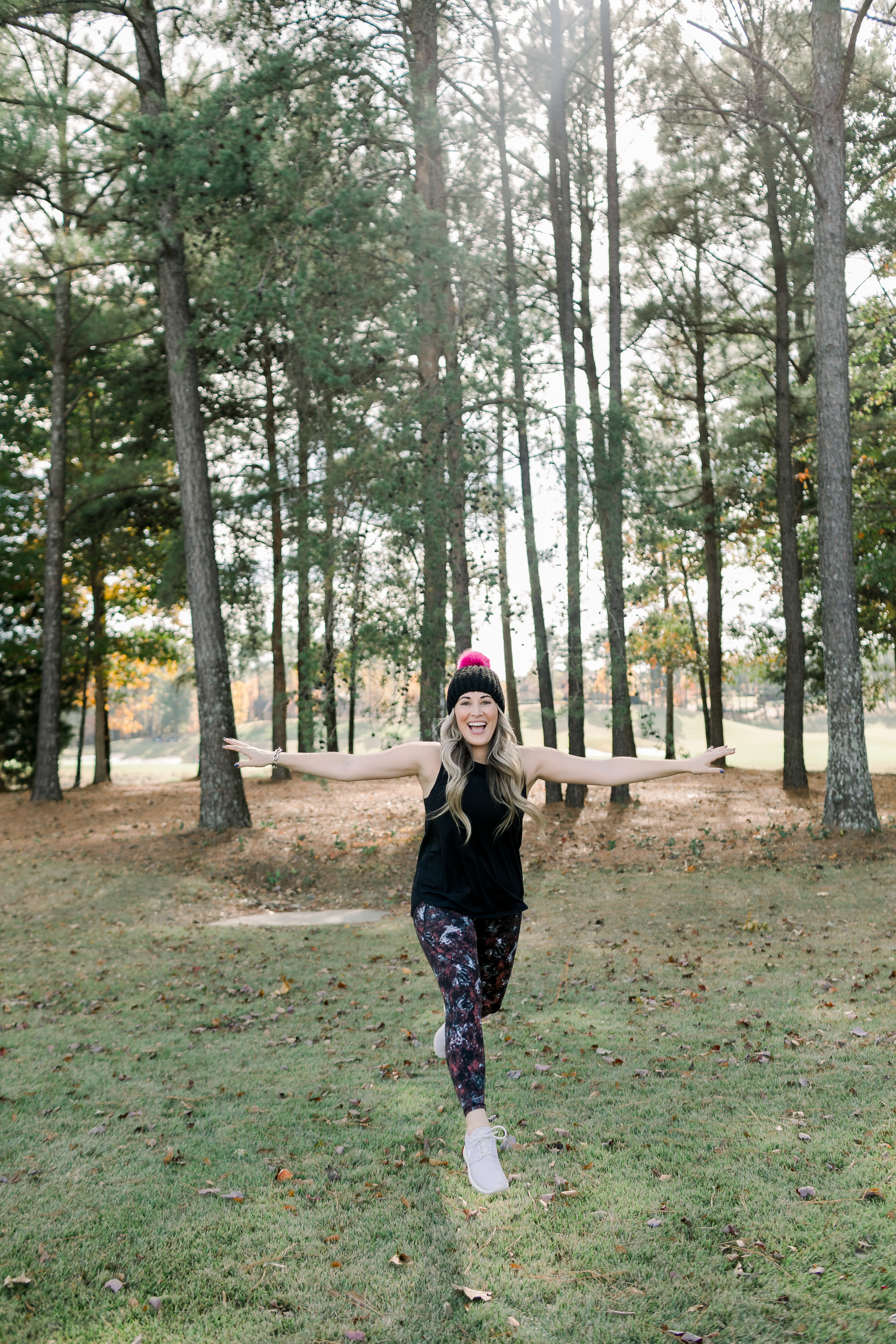 SHOP THIS FALL WORKOUT OUTFIT:

Happy Monday and week 3 of the Holiday Honey Hustle Challenge, woohoo! First of all, how is everyone staying on track for this Holiday fitness challenge? How are you feeling? I've been feeling great with so much more energy! And I'll need just that with the holidays right around the corner!
I'm SO excited to show y'all today's workout outfit! I just got these new Sweaty Betty leggings in, and I love them! They are the 7/8 length, and they are just PERFECT! No matter how short or tall you are, they seem to work for everyone! I"m 5'2, and I love that they aren't too long on me!
These leggings will suck you in with compression, they will stay up during your runs and workouts and they even have pockets to store you phone, a key, money or anything else you need while running or hitting the gym. These leggings also come in 9 great prints.
I'm not going to lie, I have tried out SO many different fitness leggings over the years. And Sweaty Betty is still hands down my number 1 favorite brand for workout leggings. They just fit perfectly like a second layer of skin and are SO flattering! This is the perfect outfit to go for a run or hit the gym in. Now that I've shared the perfect look to workout in, let's get on to this week's workout!
Below is week 3's workout move of the day. Every Monday through Friday for these 7 weeks, we have picked one 30-90 second workout move to do each day. This is on top of your normal workout 3-5 days per week. That way, you can workout the way YOU like. This week you will be doing each workout move each day for 60 seconds. I have spelled it all out below, plus there is a printable workout tracker that can help you on track.
Make sure you check out last week's post if you missed it, and you can find more details about the amazing ultimate fitness giveaway we have going on too. It will run the entire 7 weeks of the Holiday fitness challenge. If you didn't enter last week, keep reading below and make sure to keep reading below and enter to win!
Everything You Need to Know about our Holiday Fitness Challenge
The HHHC is a challenge that myself along with Heather from My Life Well Loved and Jess from Happily Hughes created a few years ago. This 7-week accountability group is going to keep us all on track with our fitness goals and ready to take on the holidays totally guilt free and confident in our new, healthy routine!
I don't know about y'all, but I am someone that lives for a routine! If you're anything like me, this Holiday Honey Hustle Challenge is definitely for you! Here is how each week will go:
Weekly Blog Post: You can expect to see these every Monday during this challenge! Note, on Cyber Monday, the post will be up late Monday night. In these posts, I will lay out what to expect for the week ahead.
Weekly Set of Workouts/Challenges: These will be new each week and meant to challenge you!
Printable Tracker/Calendar: If you're a visual goal-setter and tracker, this is going to be perfect for you. I will have a link to this in each of my blog posts, but it will be good for the entire month.
Tips, tricks & encouragement: I am always going to be here to lift y'all up and give you a boost when you need it! I'll be posting things on Instagram Stories daily to motivate us all too!
Click to download and print yours for the challenge!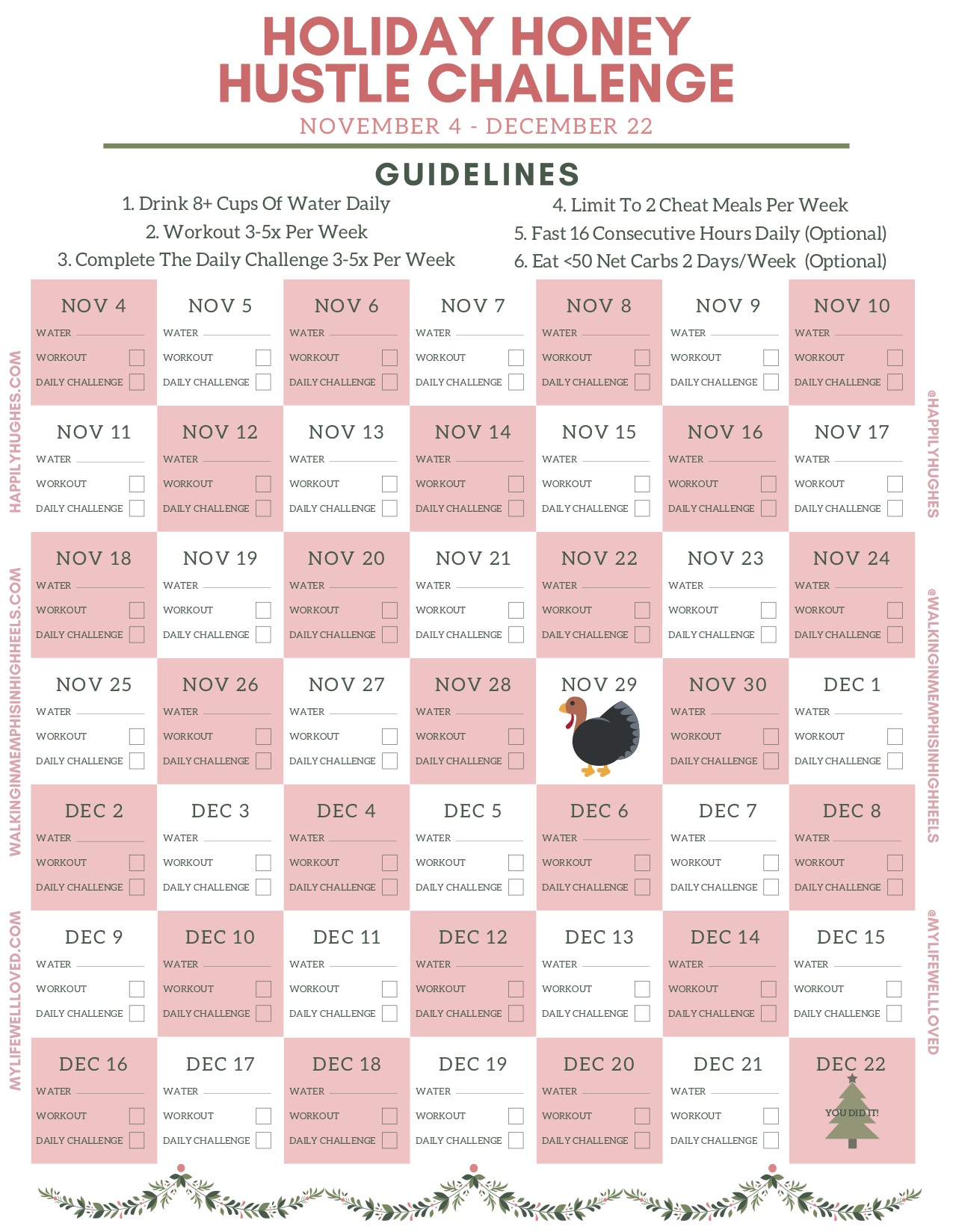 Holiday Honey Hustle Challenge Guidelines & "Rules"
These guidelines are meant to be doable and flexible with your schedule. If you have an event coming up that you know about, use that as your cheat meal. Use a local Turkey Trot as part of your daily exercise. Make this Holiday fitness challenge work for you!
Drink 8+ Cups Of Water Daily: Drinking water is one of the best and easiest ways to keep your body feeling good. It detoxifies and keeps everything clear, making you feel better all day long.
Workout 3-5x Per Week: Find 3-5 workouts that you enjoy: walk, run, fitness class, etc. Fit in whatever you personally enjoy and do that!
Complete The Holiday Honey Hustle Daily Challenge 3-5x Per Week: Scroll down to find these challenges!
Limit To 2 Cheat Meals Per Week: With all the delicious indulgences the holiday season brings, feel free to treat yourself 1-2 times per week!
Fast 16 Consecutive Hours Daily (Optional): We have all tried the FASTer Way to Fat Loss, and intermittent fasting is something they do on that program. I originally learned all about it when I started eating primal though 7 years ago.
Eat Less Than 50 Net Carbs 2 Days Each Week (Optional): This is another FWTFL concept but totally optional!
Holiday Honey Hustle Daily Challenges
This year, we decided to do something a little different for this Holiday fitness challenge. After thinking through our daily workouts last year, we decided that what we wanted to do this year was to have you decide how you wanted to work out and then we came up with these little daily challenges.
We know that it can be really difficult to find the motivation to workout when the workout isn't something you particularly enjoy. That's not how working out should be. So, we want you to pick something you know you love: swimming, biking, running, an exercise class, etc. Do that 3-5 times per week and then join us in our daily challenges.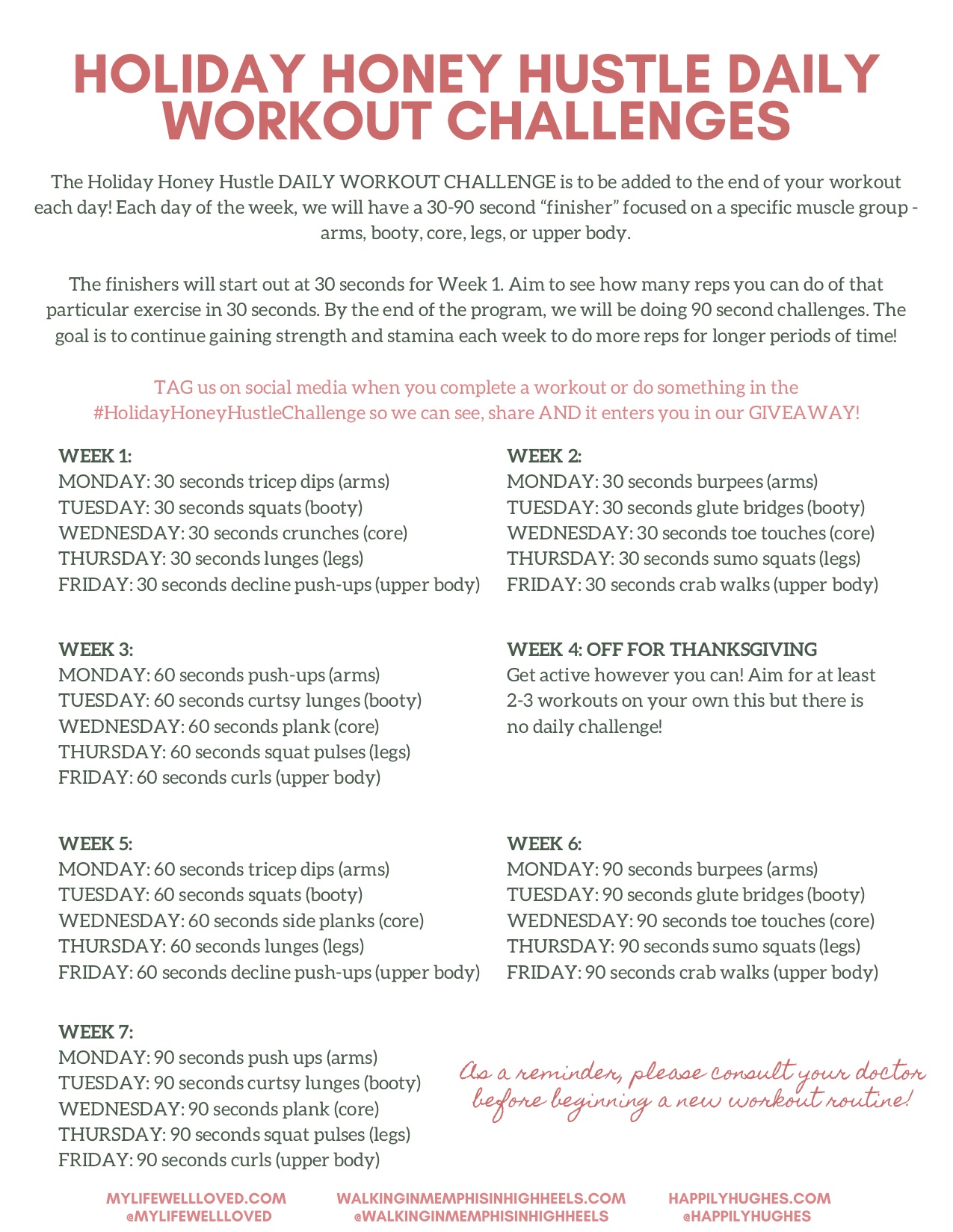 WEEK THREE Daily Fitness Challenges:
MONDAY: 30 seconds push-ups (arm)
TUESDAY: 30 seconds lunges (booty)
WEDNESDAY: 30 seconds plank (core)
THURSDAY: 30 seconds squat pulses (legs)
FRIDAY: 30 seconds curls (upper body)
We also have a super fun Facebook group that is going to be an amazing source of encouragement and discussion for our Holiday fitness challenge. We want this to be a place where you can come to find a boost of motivation, check up on your friends and get ideas from your fellow challengers.
P.S. Don't forget to enter to win the giveaway for Simply 7 Snacks, ONE Bars, Lorissa's Kitchen products, Vital Proteins, one month of Suja Juices and a 3 piece athletic outfit from Marc New York! Good luck! Make sure you stop by next week because I am sharing my favorite healthy snacks. = )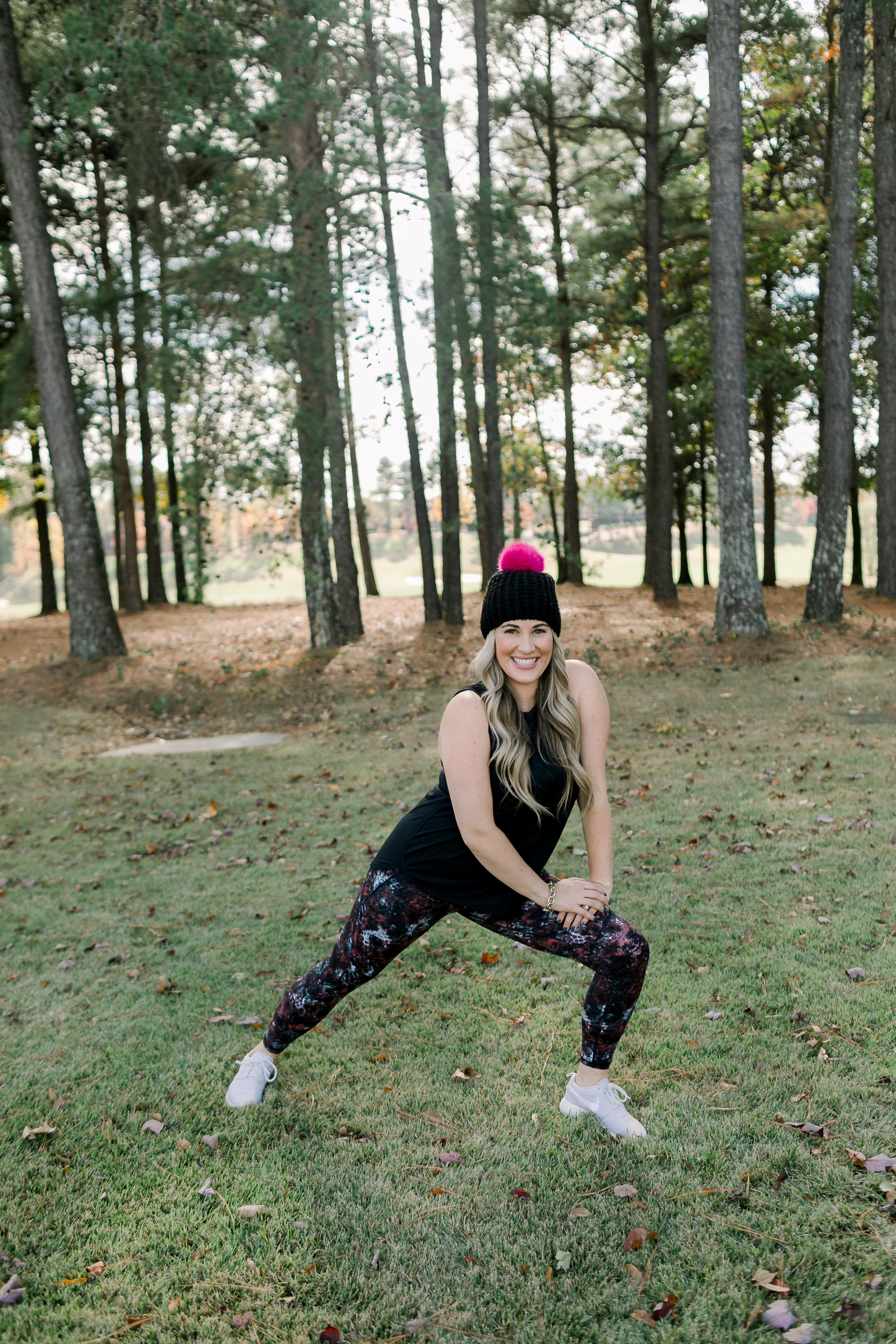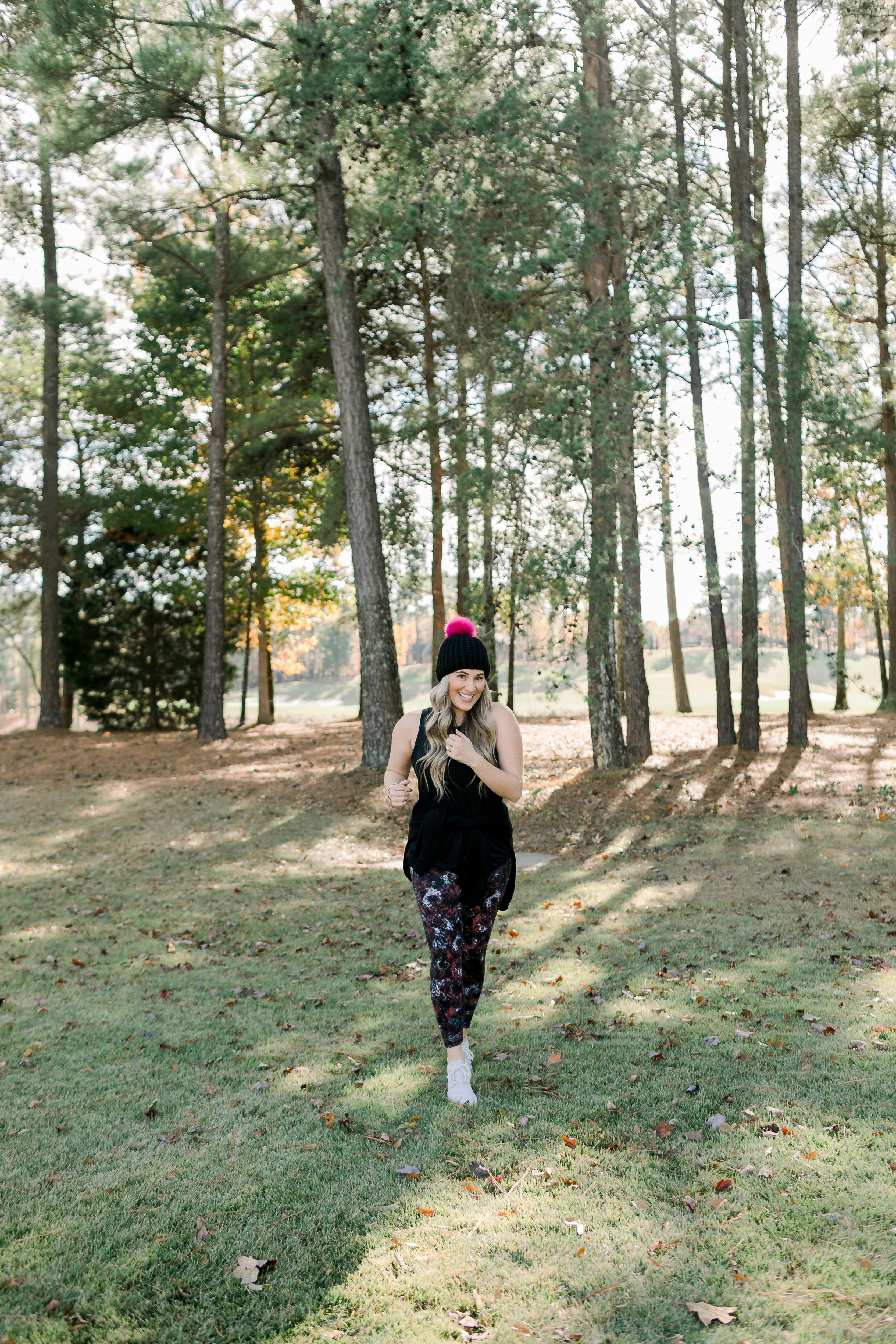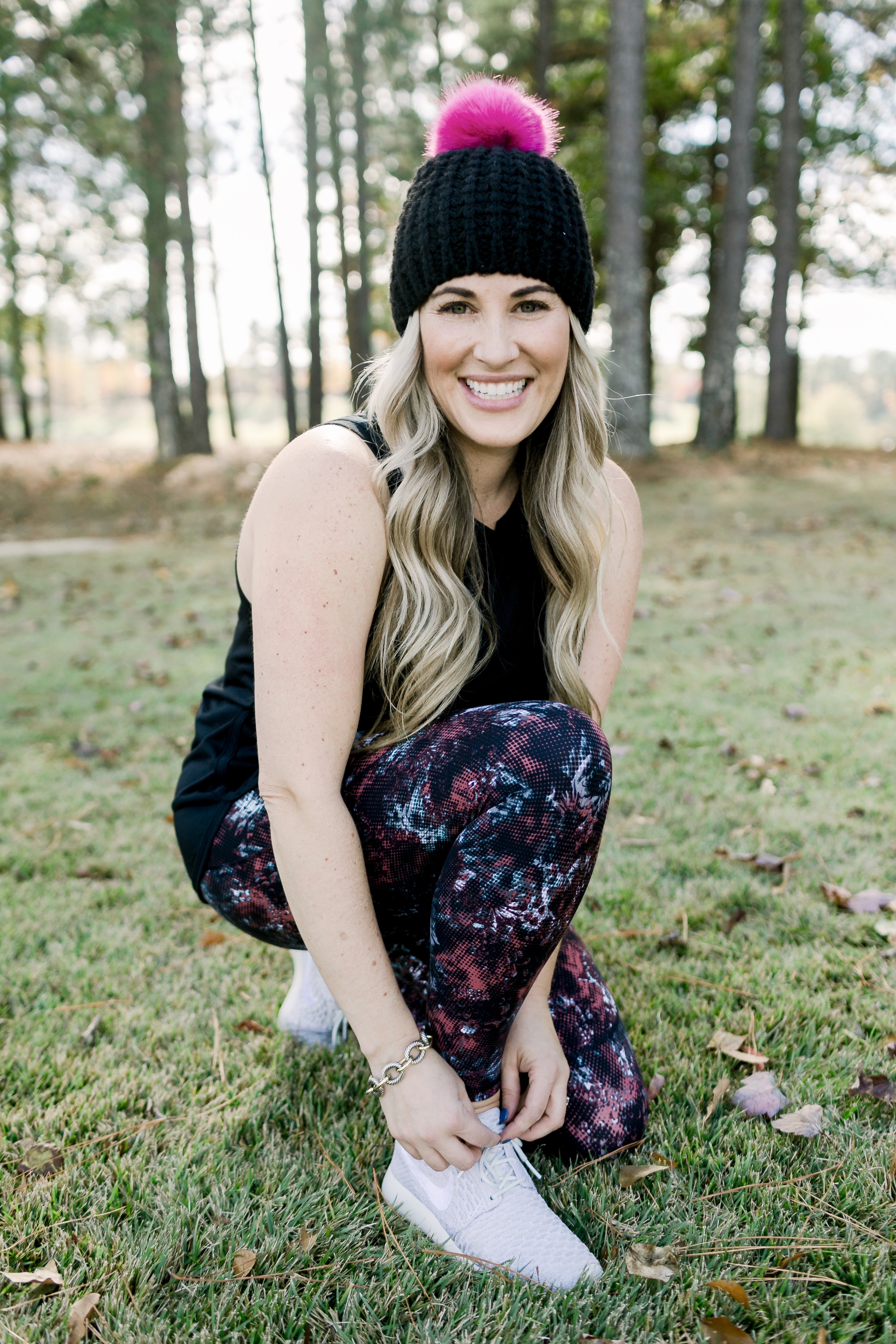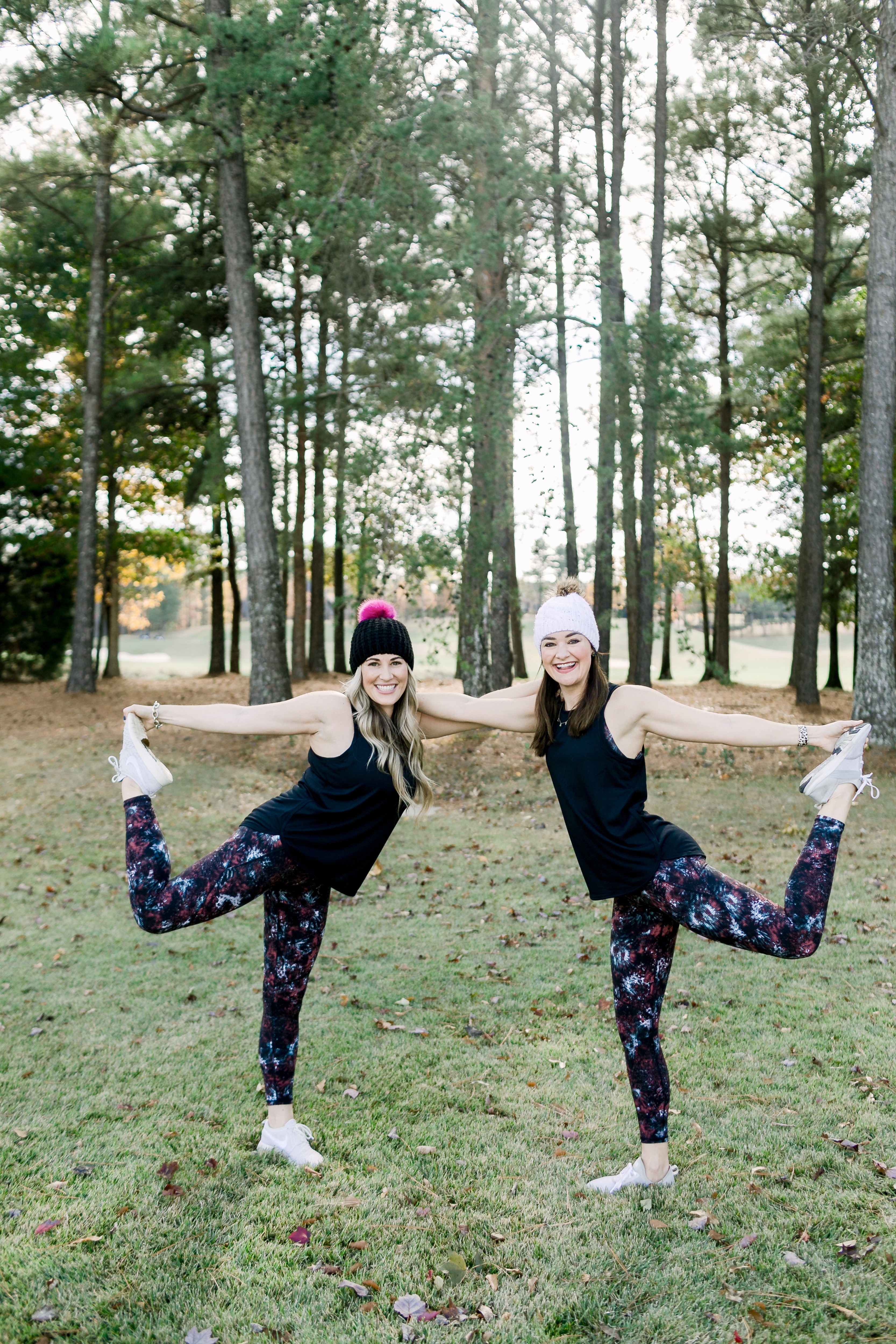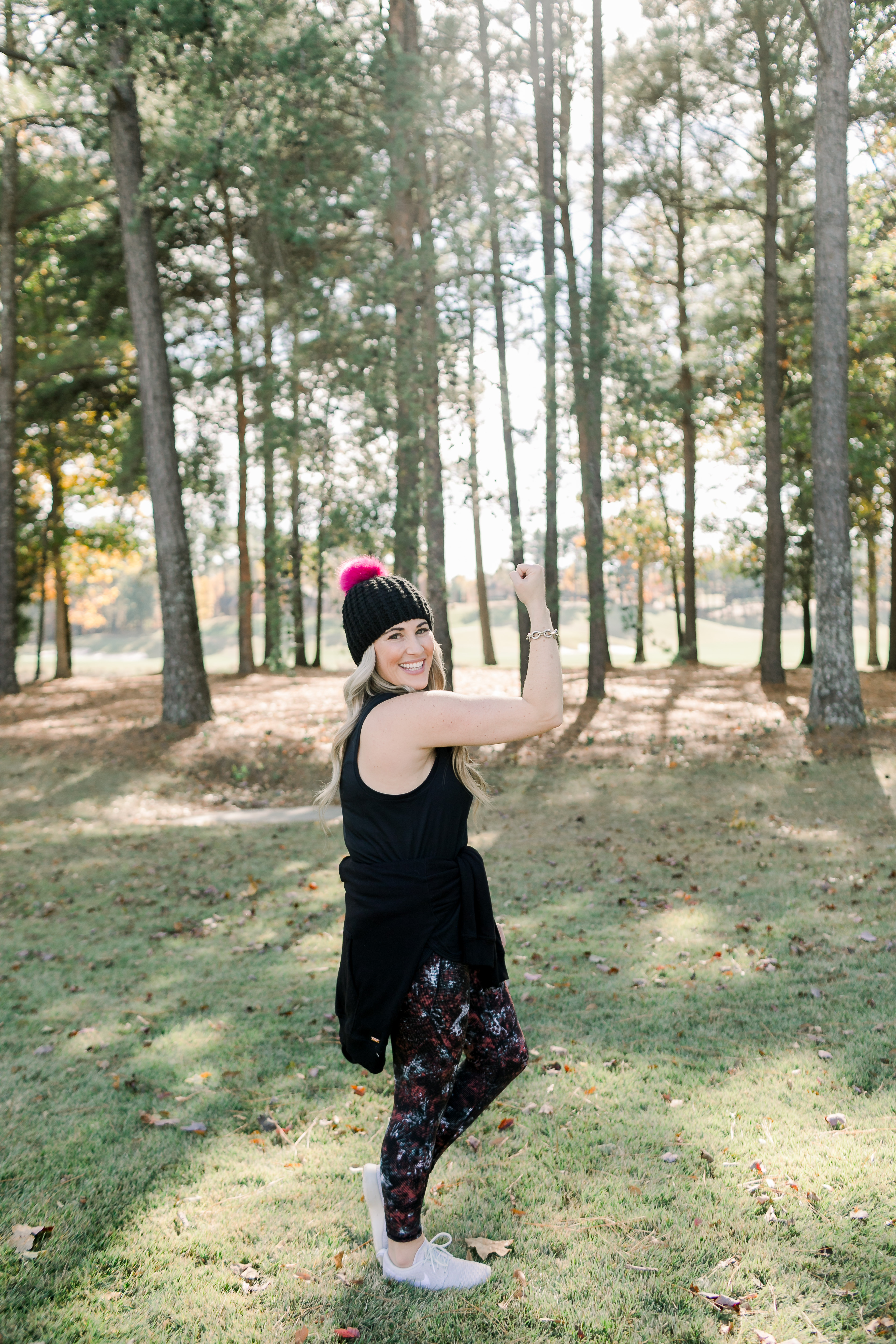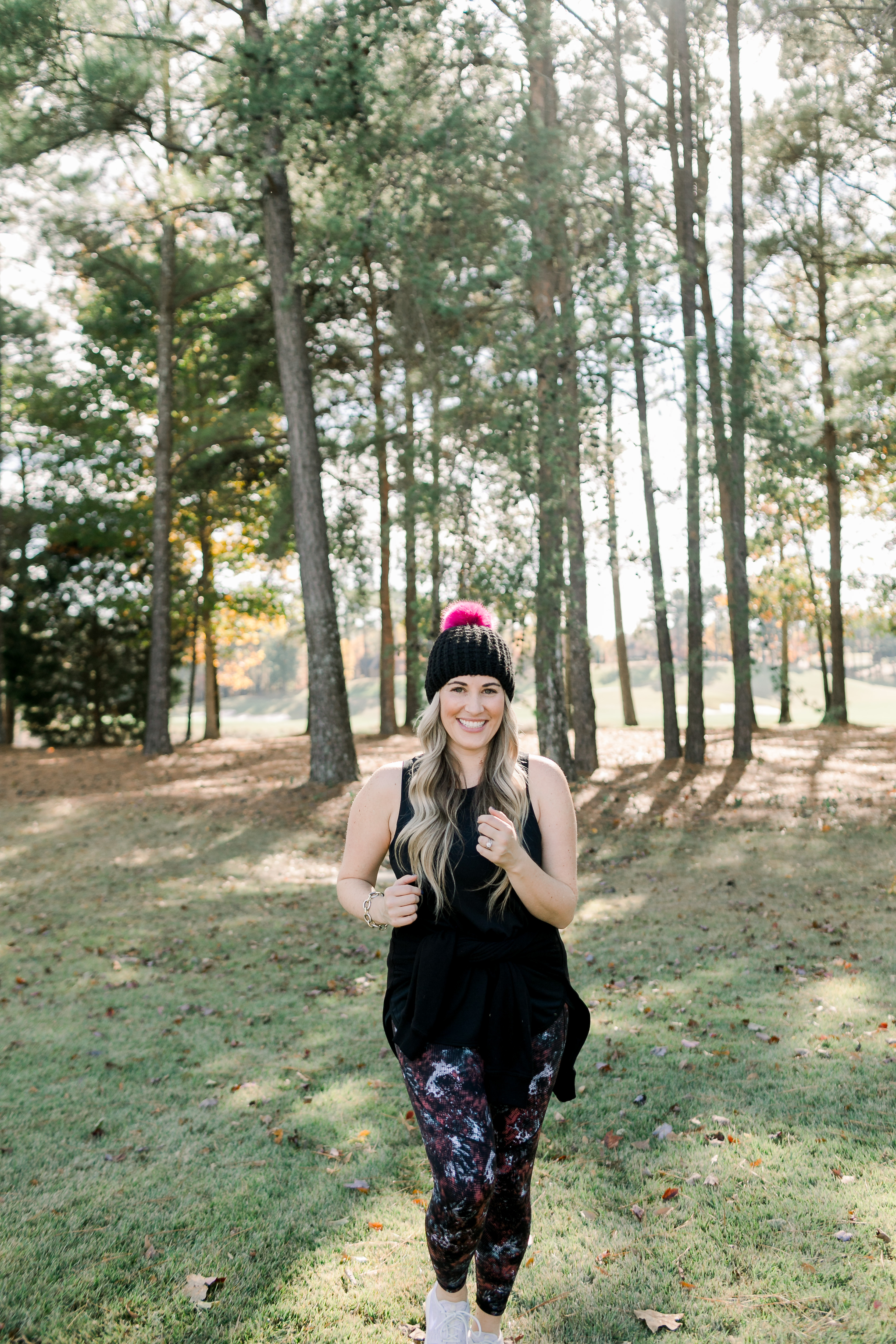 SHOP MY FAVORITE SWEATY BETTY WORKOUT OUTFITS: