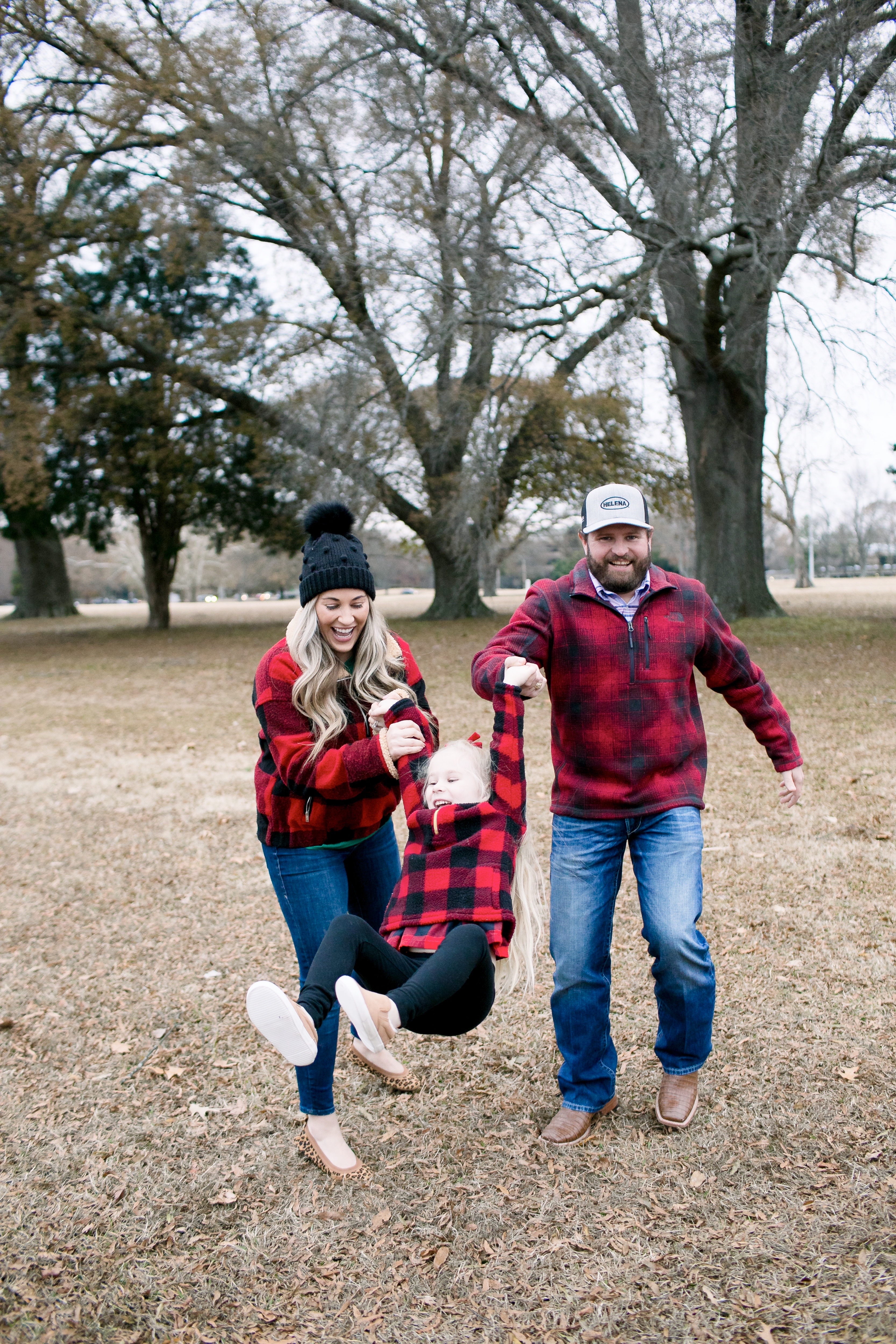 SHOP OUR WINTER LOOKS

It is practically that time…winter in Memphis! Though it may not be winter in the mountains with a picturesque winter wonderland, but don't let Memphis fool you. There are SO many great things to do this time of year! And especially during the month of December and January with the holidays in full swing! All of the below are perfect family friendly events, but they are also great for couples too!
Whether you're local or planning a little vacay here, I wanted to share some of the best things to make sure you cross off your list while in Memphis this time of year. Matt moving here soon has been such a great way to play tourist in my own city, and we've found some new, exciting things together to do. Plus, Matt's family will be visiting us for the first time here this Christmas, so it's the perfect time to show off Memphis and take them to do a couple of these things too.
Top 10 Things to Do in Memphis in the Winter:
We went last weekend, and Leighton had a blast. There are decorated trees, lights and so much more! We went during A Season of Song concert and had hot chocolate and s'mores too. It was perfect!
2.) Ice skate at the zoo while checking out Zoo Lights.
I remember first taking my nephew here years ago, and it's still such a fond memory. I cannot wait to finally take Leighton here for the first time so she can see the lights and ice skate.
Matt has never been to Graceland, and this is the perfect time to go visit…during Christmas! I mean…you just have to visit Elvis' house during the holidays!
Me, Matt, Leighton and my family got to check out the beautiful tree in the lobby last year, and we look forward to seeing it again next weekend when we are at the Peabody Hotel. Can't wait!
Last year was our first year to get pictures with Santa at Bass Pro, and we will definitely be making it a yearly tradition! We took Leighton and my niece last year and got the cutest pictures of the 2 of them together. If you want digital copies, there is a fee, but for printouts of the pictures, they are completely free!
Musicals aren't the only thing to go to the Orpheum for. They also show some great movies, especially during the winter! Next Monday night they are playing It's a Wonderful Life. It is quite the experience getting dressed up and visiting the Orpheum.
I used to volunteer with Le Bonheur Children's Hospital, and this is why I first started going to the Enchanted Forest Festival of Trees. I volunteered there each holiday season, and now it's so special to go back with my own daughter. It's only $6 for adults and $5 for kids, so it's an inexpensive way to celebrate the holidays, give back to a great cause and experience a Memphis tradition that has been around since the 1960's.
This has been a tradition of ours for the last few years now, and Leighton actually loves it more than I ever thought. It's a great place to take family pictures and let the kids run around and play too! Leighton loves playing hide and seek between the trees. = )
See 1.5 millions lights this holiday season. Drive through Shelby Farms to see the Christmas lights while drinking your own hot chocolate and eating cookies. Just pack a little picnic at the house and take it with you to enjoy a great night of casually looking at Christmas lights!
Watch Elf, Rudolph the Red-nosed Reindeer and Light Before Christmas, and many of them are in 3D. This screen is the best screen in town to watch a movie in my opinion. I've been taking Leighton there since she was only 2 months old to watch Christmas movies on the big screen. Of course back then she slept through the entire movie. = )
What about you? Have you been to Memphis in the winter time? What are your must do things I should add to my list? Leave a comment below and let us know!