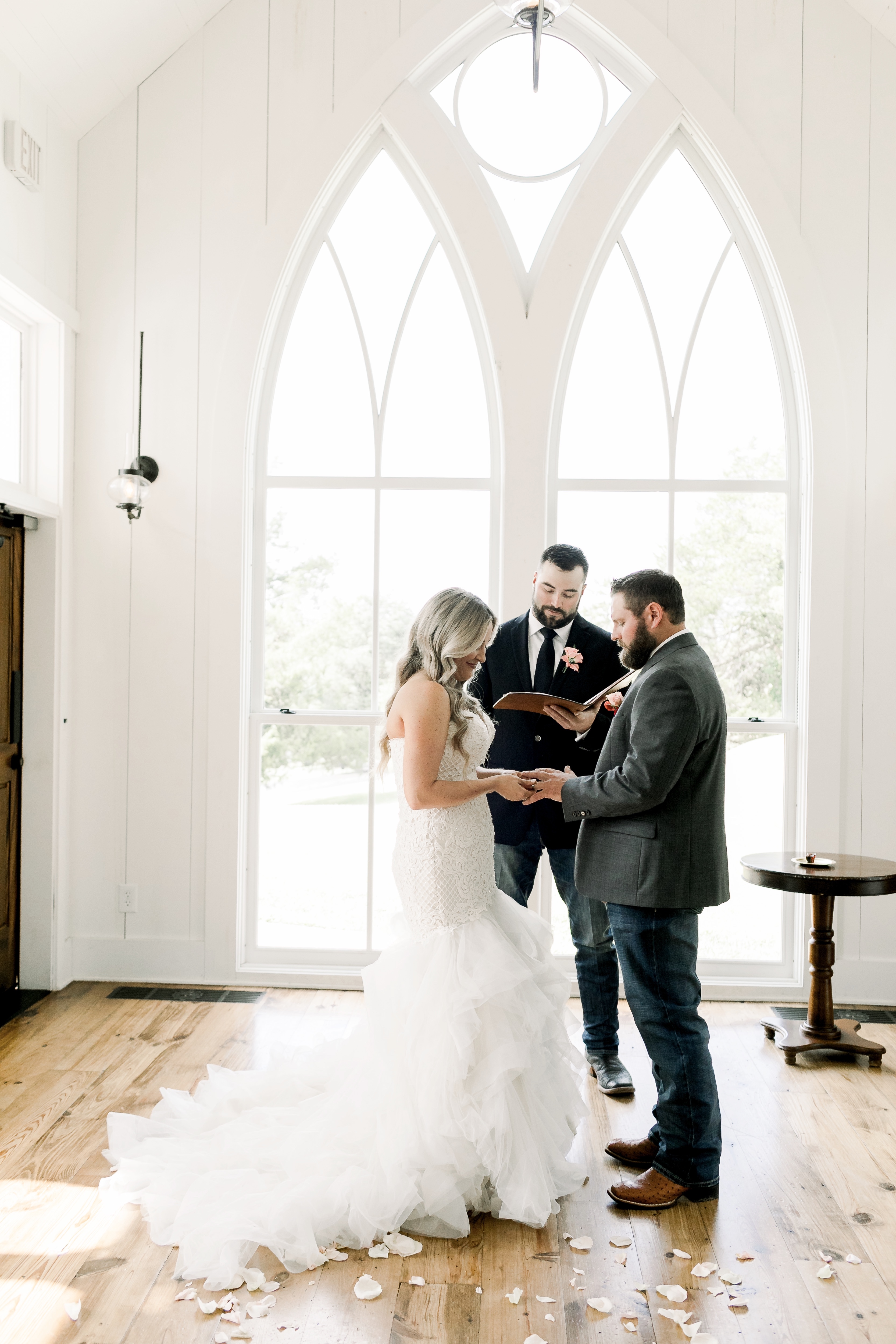 I am finally back with another wedding post. All those months of planning, and I feel like it just flew by and then lead straight into the holidays! And the next thing you know, it will be 2020 lol!
I wasn't always sure that I wanted a wedding band. I actually debated on wearing just an engagement ring because I prefer really narrow rings and didn't know if I wanted 2 bands side by side. In the end, I decided to get a wedding band that matched the engagement ring Matt picked out and had custom designed for me.
For Matt's ring, he picked out exactly what he wanted. We started the search by researching unique wedding bands for men and ended up stumbling across Staghead Designs. Matt fell in love with their bands, and I did too. They have so many unique rings that are made of antler, whiskey barrel, stone and more. This was basically right up Matt's alley! He went back and forth on style for a few weeks but finally settled on the perfect ring for him.
How to Choose a Wedding Ring:
1.) Set a Budget.
This should always be step number one. There is no point in searching for rings that aren't even within your budget, so know up front how much you can spend, and it will make your search go so much smoother. After you have your budget, make sure you search for options within your budget and stay within it.
2.) Try on Lots of Different Options
so you can be sure the one you pick is "you." I highly recommend this instead of just blindly ordering something when you have't tried on any rings. This is the ring you will wear every day for the rest of your life. You want it to fit you and your life. This is the also the perfect time to be sized and make sure you know exactly what size you need your ring in so you don't have to have it re-sized later.
Keep in mind that if you're getting a narrower ring, you want your size on the smaller end, and if you're getting a wider ring, you may want to go with a bit larger of a size because it will fit snugger. Staghead Designs has a great sizing guide too that is really helpful.
3.) Start your Ring Search Early
because it could take a while to decide on one, or it might even have to be ordered. Keep this in mind. You don't want your wedding date to get here and not have your rings yet. Most custom made rings take at least 6-8 weeks to be made and shipped to you.
4.) Decide on Material, Stone, Style etc.
The options are almost endless! I wanted something classic with a touch of modern. I went with a yellow gold and white gold engagement ring with a round cut diamond. My wedding band is yellow gold, which I think is just timeless.
Matt wanted something durable, light and that fit his style. He went with an elk antler lined black zirconium band. from Staghead Designs. Y'all, this is the lightest ring I have ever felt. Matt absolutely loves that about it! And he swears that it is so comfortable. Black zirconium is also very durable so we think it was the perfect choice for him! And the packaging it came in was just perfect. He loved the cool wooden ring box, and it also comes with a silicone ring to wear when you're swimming or active and don't want to mess up your nice ring.
This ring comes in titanium, silver, black zirconium, Damascus steel and 14K white, rose or yellow gold. The ring is comfort fit and is so soft and smooth on the inside and outside. The ring is 8mm, but you can get it in narrower or wider also. Basically you customize practically anything at Staghead Designs. And their customer service is SO great!
There were so many cool rings with antler on the outside, but since he works outside in the field everyday, he didn't want to get the elk antler scratched up or get chemicals on it, so he thought elk antler on the inside would be best. And it still gives it that fun, unique look. So definitely think about your lifestyle and your job when you order your ring, because that could affect what you want to get.
5.) Think Longterm.
You want a ring that will last, so keep that in mind when you pick out what material you want. Will it last year after year? Also think about that when you choose your style. Will you still love that unique and trendy ring in 10 years?? Maybe you will, but just be sure to think about that because it is an investment, and you want to keep it forever.
After all the rings are picked out and the "I do's" are said, it will just be the two of you (and your gorgeous rings), but what really matters is your marriage. But a ring is a great symbol of that love and that commitment. Pick something you want to live with (just like the amazing spouse that you chose and will live with for the rest of your life.) = ) What kind of rings did you and your spouse get? What was important for you when you were ring searching? Have you checked out Staghead Designs?