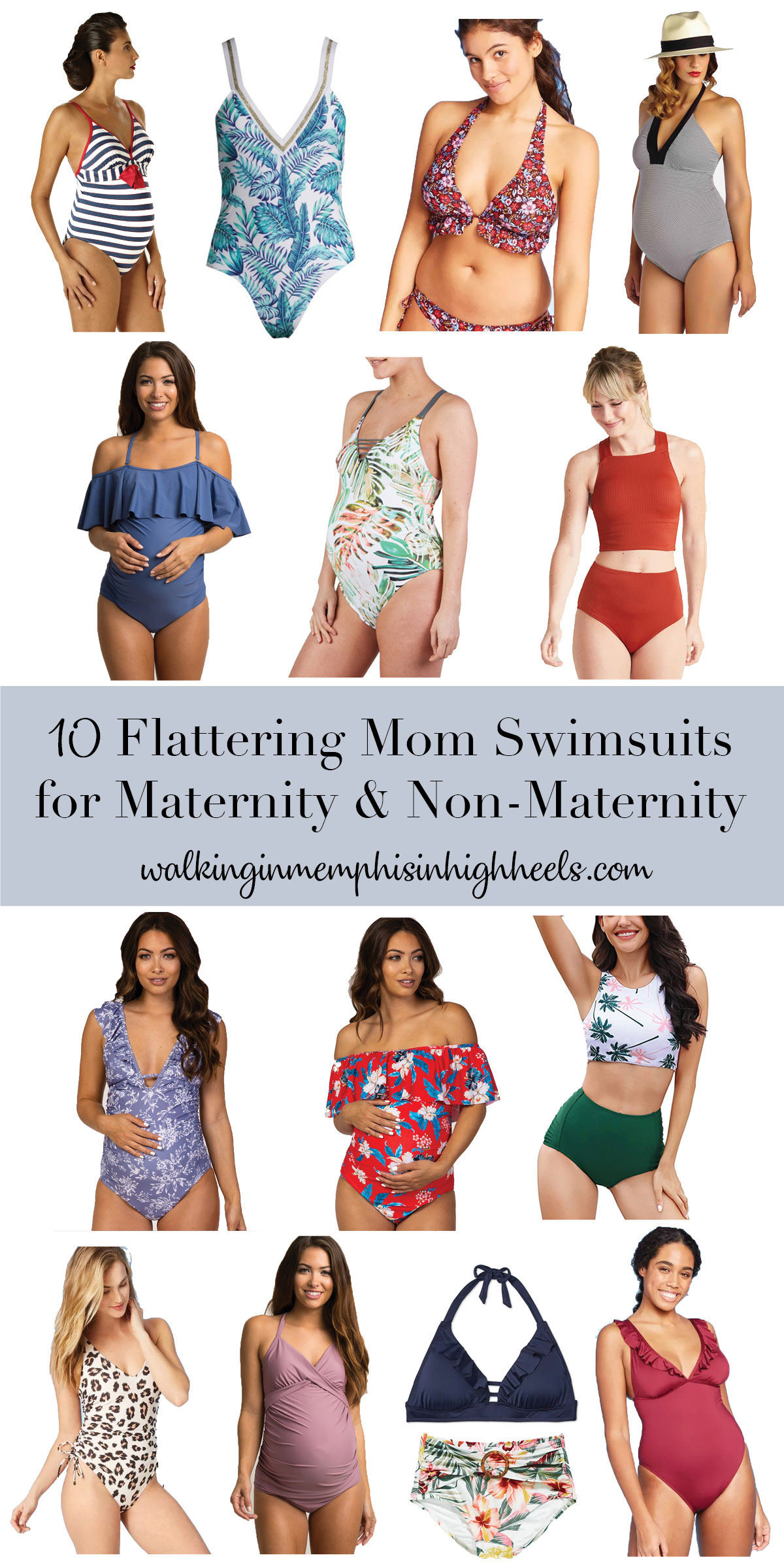 SHOP THESE FLATTERING MOM SWIMSUITS:

I don't know what it's like where y'all live but here in Tennessee, the weather is getting HOT and humid! Here in the South, we jump pretty quickly from winter to summer. With the jump from winter to summer brings all the fun things that goes along with warm weather. I'm talking about heading to the lake, going to the beach and sitting by the pool.
This summer, all of those warm-weather activities are going to be looking a little different with me being pregnant and while still trying to be safe and mindful of large crowds. But being pregnant isn't going to stop me from doing all of the fun summer activities that I love so much! This year, I'll just be doing them in more maternity-friendly style and in a smaller setting, with us driving to places instead of flying.
I've linked a bunch of my favorite flattering mom swimsuits to get you through the summer weather you're pregnant or not! I'm always on the lookout for new swimwear so be sure to let me know where y'all get your favorite bathing suits!