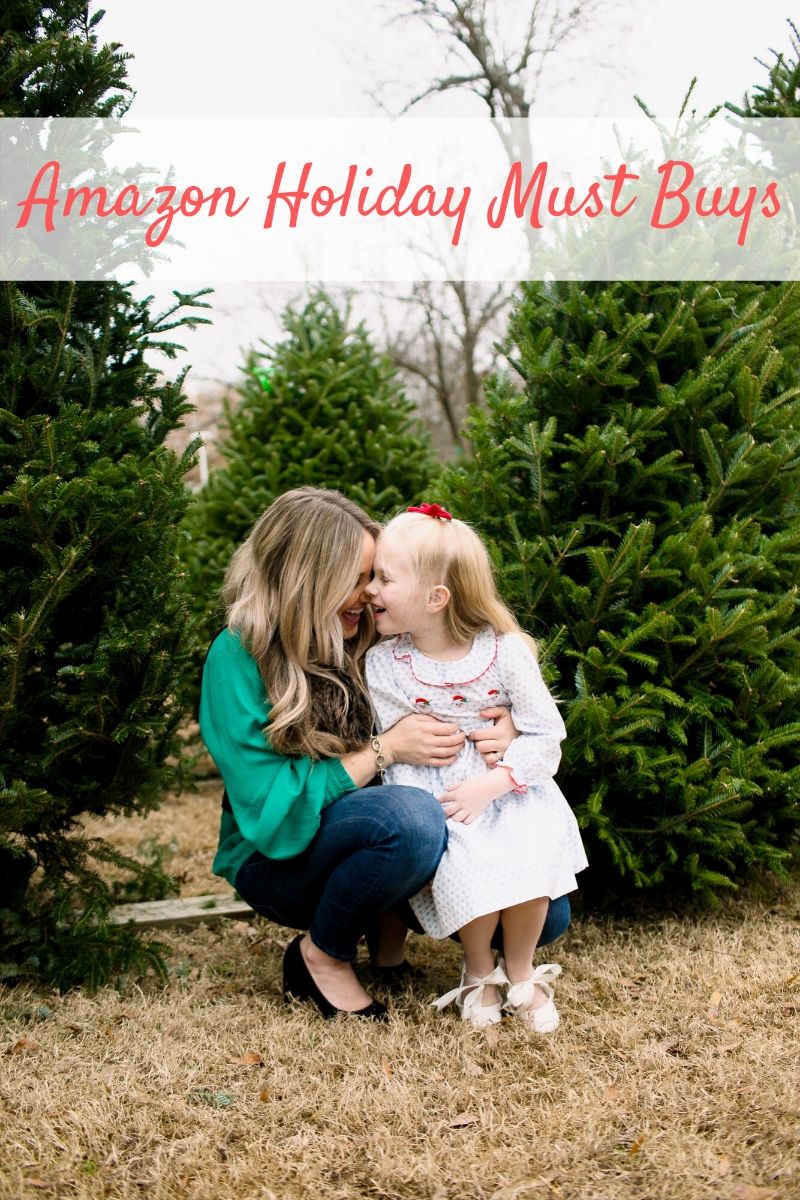 SHOP THESE AMAZON HOLIDAY FAVORITES:

As you know, an Amazon Prime membership includes free 2 day shipping on most items, and 1 day shipping on lots of items too! I realized last minute that I needed a couple more Christmas gifts for Leighton early this morning and was able to snag a couple things that will be delivered on Saturday and Monday, woohoo! So… if you've still someone on your list, now is the time to finally pull the trigger and check out these Amazon Holiday favorites!
I'm sharing some of my absolute favorite Amazon purchases. I have most all of these items and can vouch for them. And the best thing is if ordered today… they ALL will be here before Christmas! The Dyson Airwrap is still on my list though (hint hint, wink wink.) = )
Who do you still have to shop for? Which of these Amazon Holiday favorites are on your list? Let me know in a comment below!!
SHOP THESE AMAZON HOLIDAY FAVORITES: