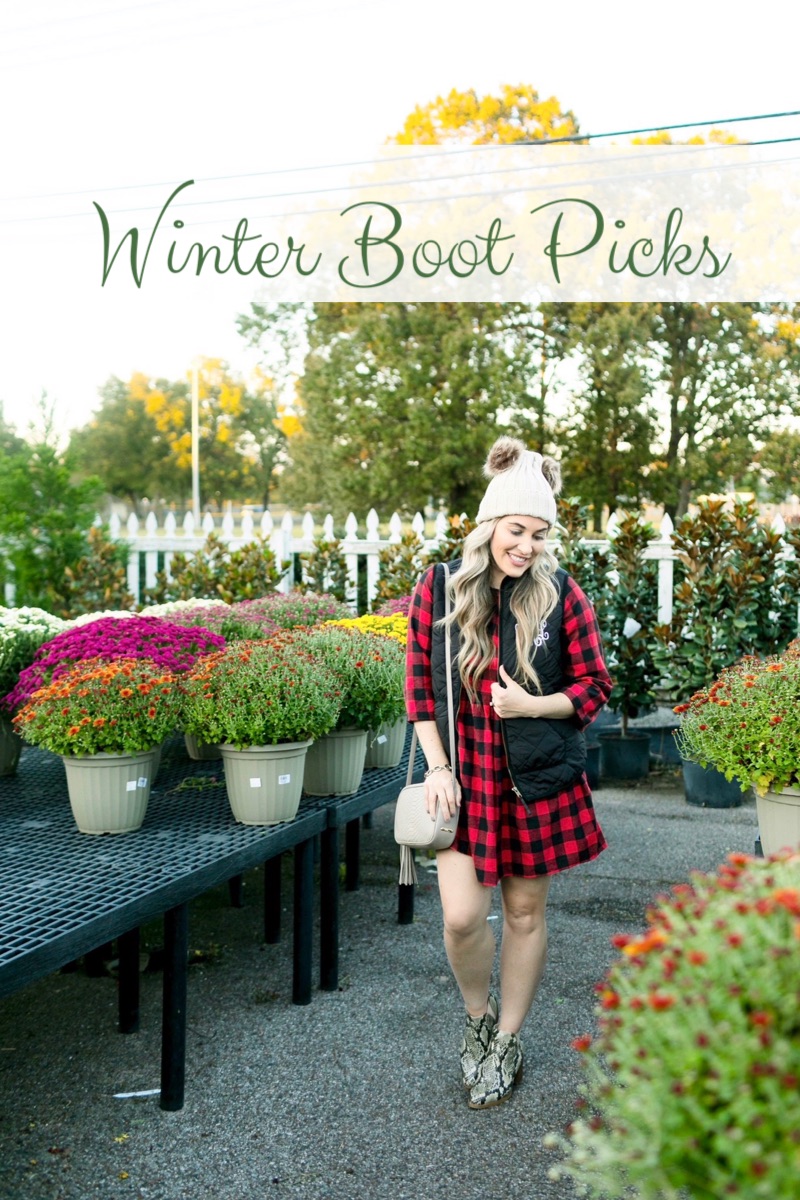 SHOP MY FAVORITE CUTE WINTER BOOTS FOR WOMEN:

Happy Monday y'all! Wooh, it's been a whirlwind of a weekend! We have all our families in town with both girls, and we have been going nonstop! It's been great spending lots of time with family, cooking, going out to eat, exploring Memphis and letting the girls play all day! And today, we are headed to Graceland and then cooking all afternoon and night for family.
We have 2 ski trips coming up over the next 2 weeks, and it will be COLD there, so I'm sharing some of my favorite winter boots today! Some are perfect for the mountains, cold weather and hiking, and some are perfect for looking oh so cute in the cold weather. = ) Which boots are your favorite? What is everyone else's plans for the rest of the week?