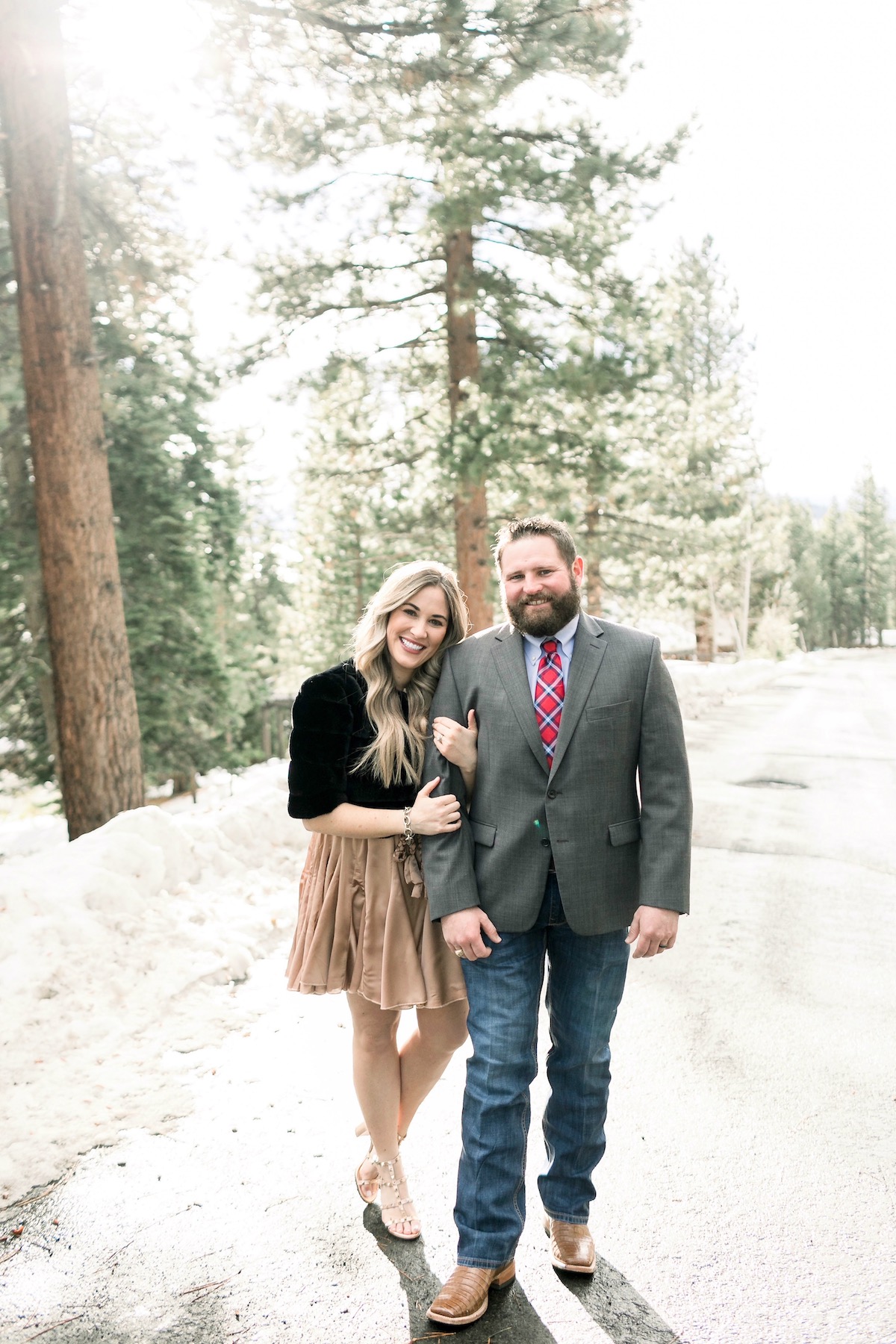 SHOP MY WINTER WEDDING GUEST LOOK:

Matt and I wore this a few weeks ago for a New Year's wedding, and coincidentally we have another wedding to attend tonight! We were in Lake Tahoe, so of course it was chilly. But it worked out because I just LOVE pairing a faux fur shawl with dresses this time of year to really dress up and glam up a look, and it did just the trick!
I love wearing a frilly, above knee dress paired with some killer heels and a shawl. It's a little chilly here in Memphis today, so I might end up wearing a similar look to the wedding tonight. It's such a great go to! There are so many great dresses out there to wear to weddings, but I can't help but be drawn to the metallic ones this time of year (I guess with it being the end of January I'm wanting to get the most out of those New Year dresses still!) I'm sharing some of my other favorites to wear to winter weddings below.
Which are your favorites? What do you wear to a winter wedding? Let me know in a comment below!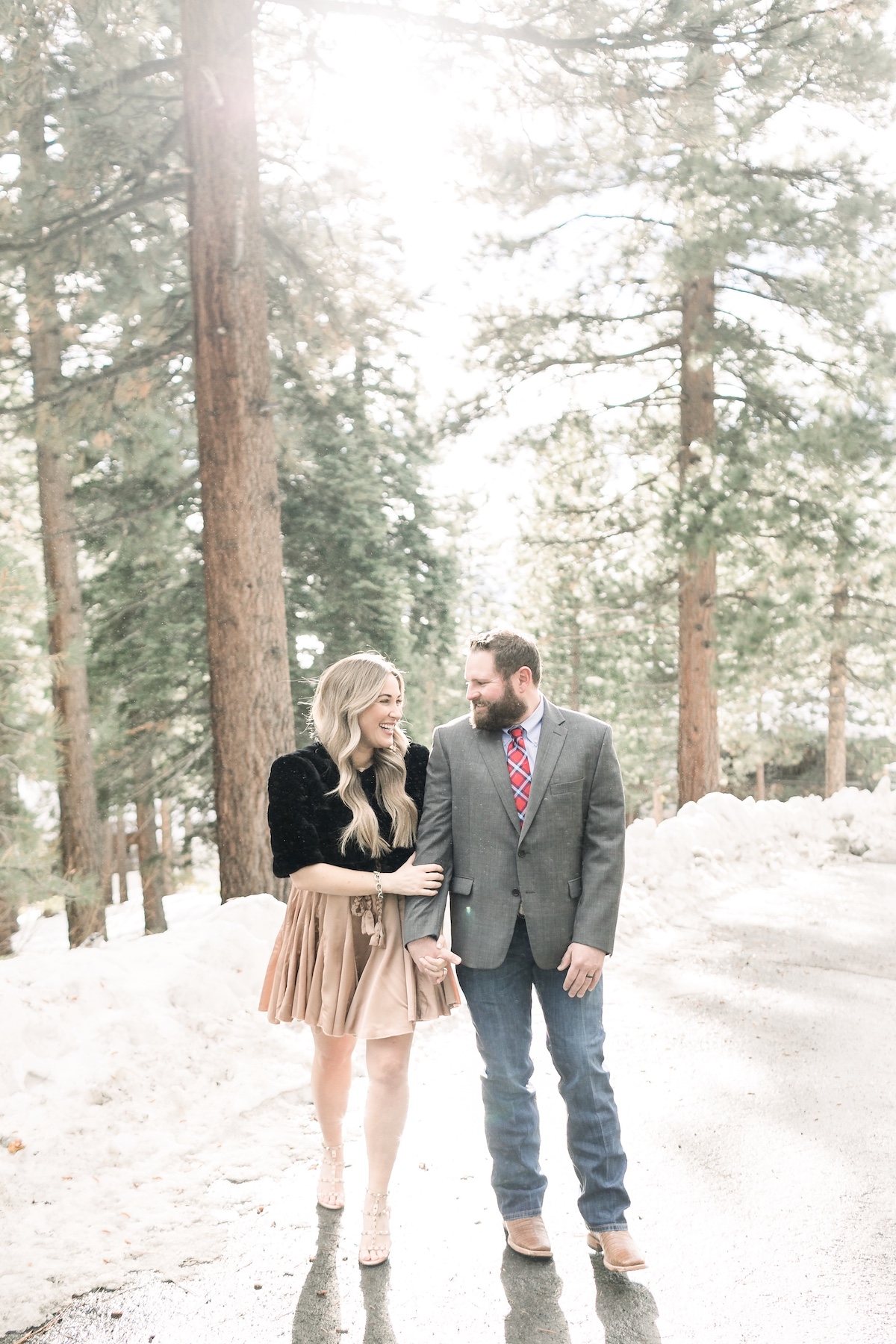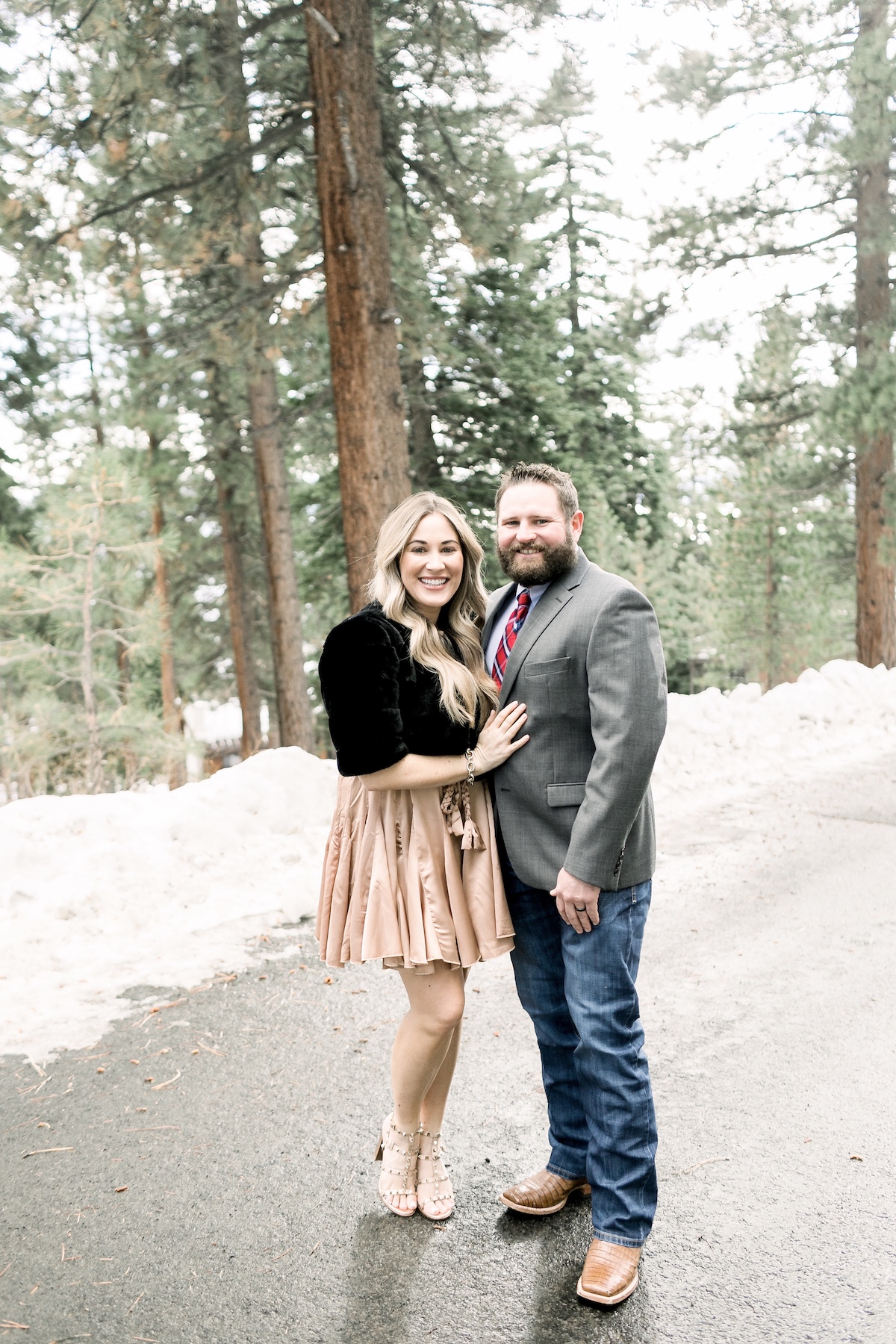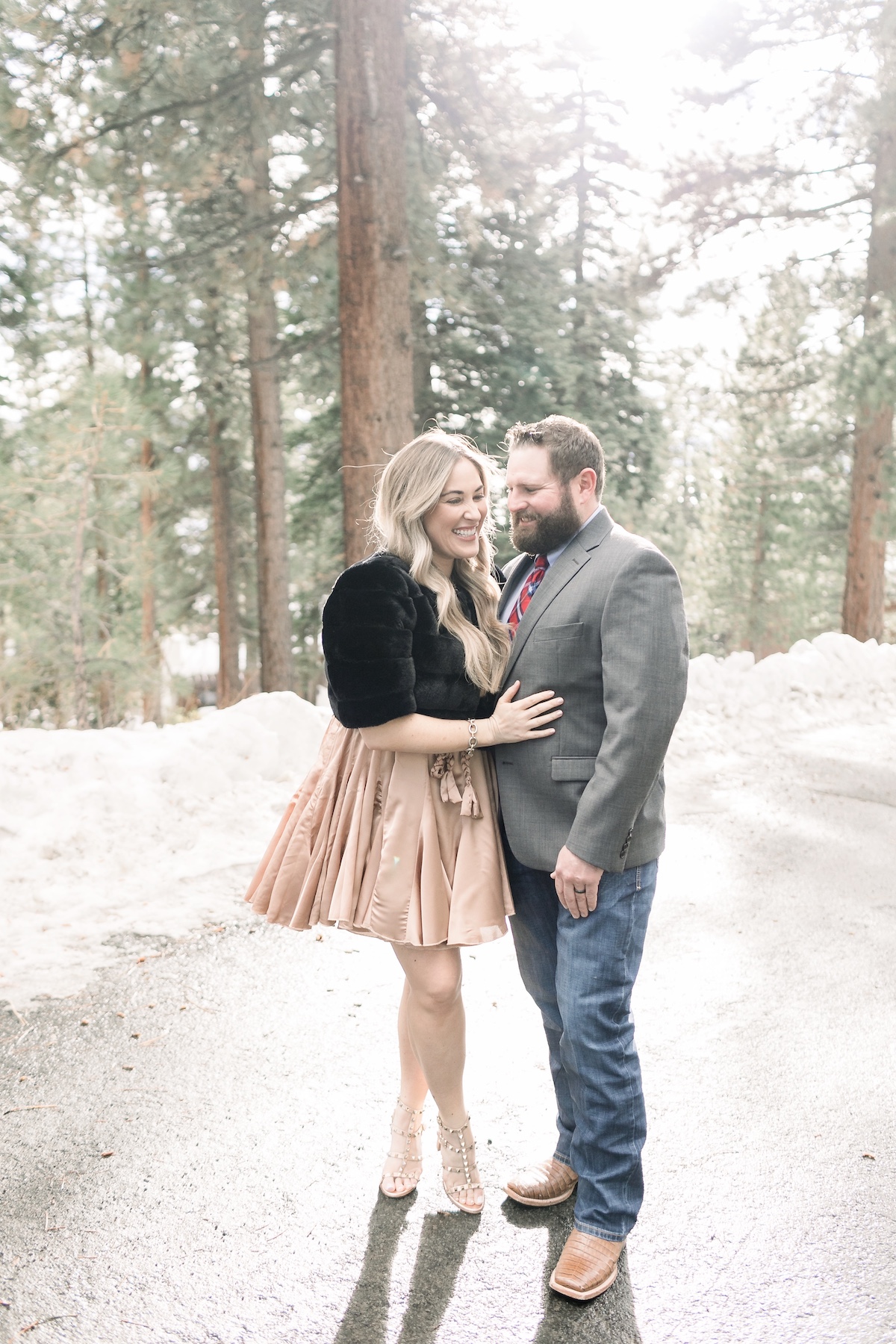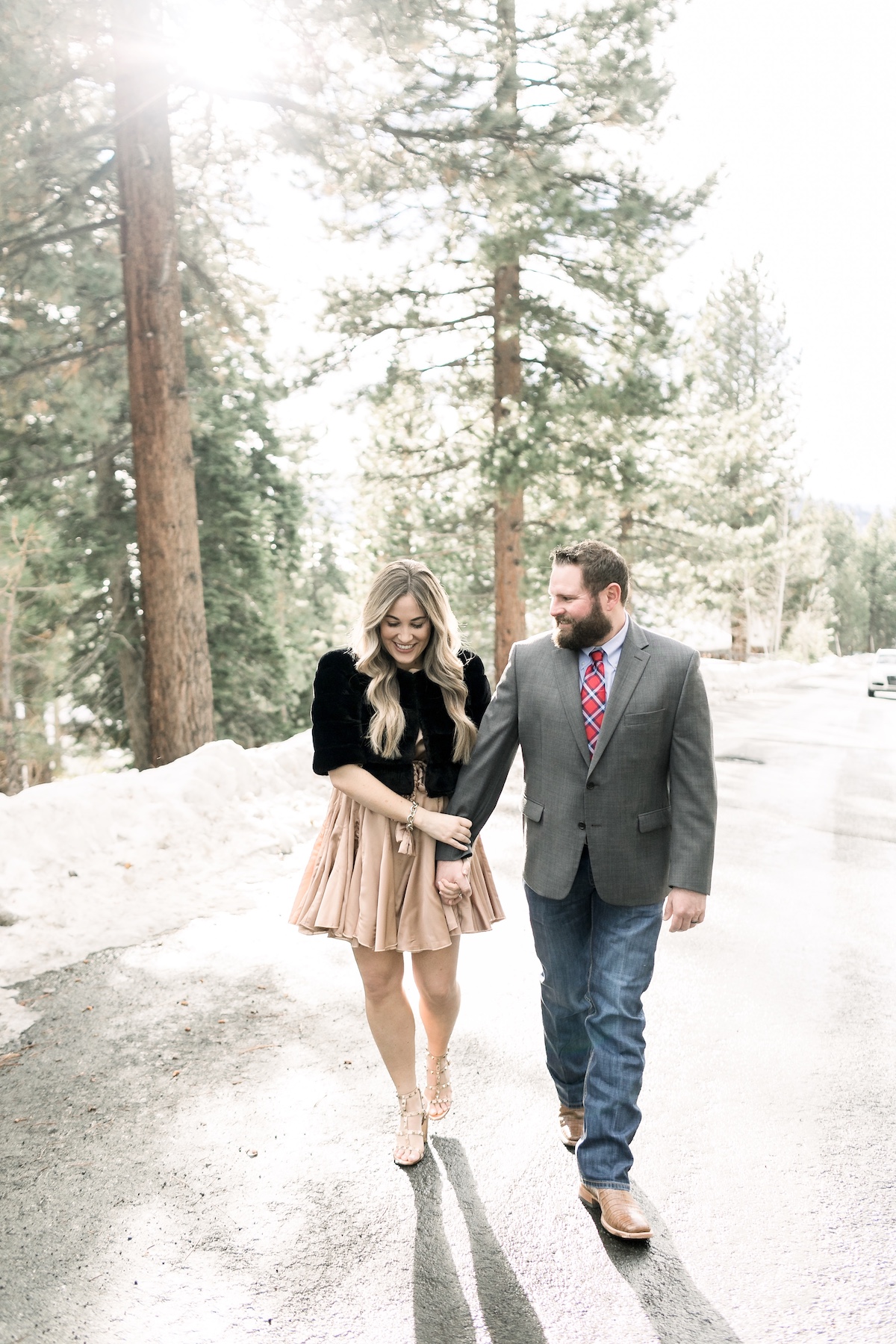 SHOP MORE WINTER WEDDING GUEST DRESSES: