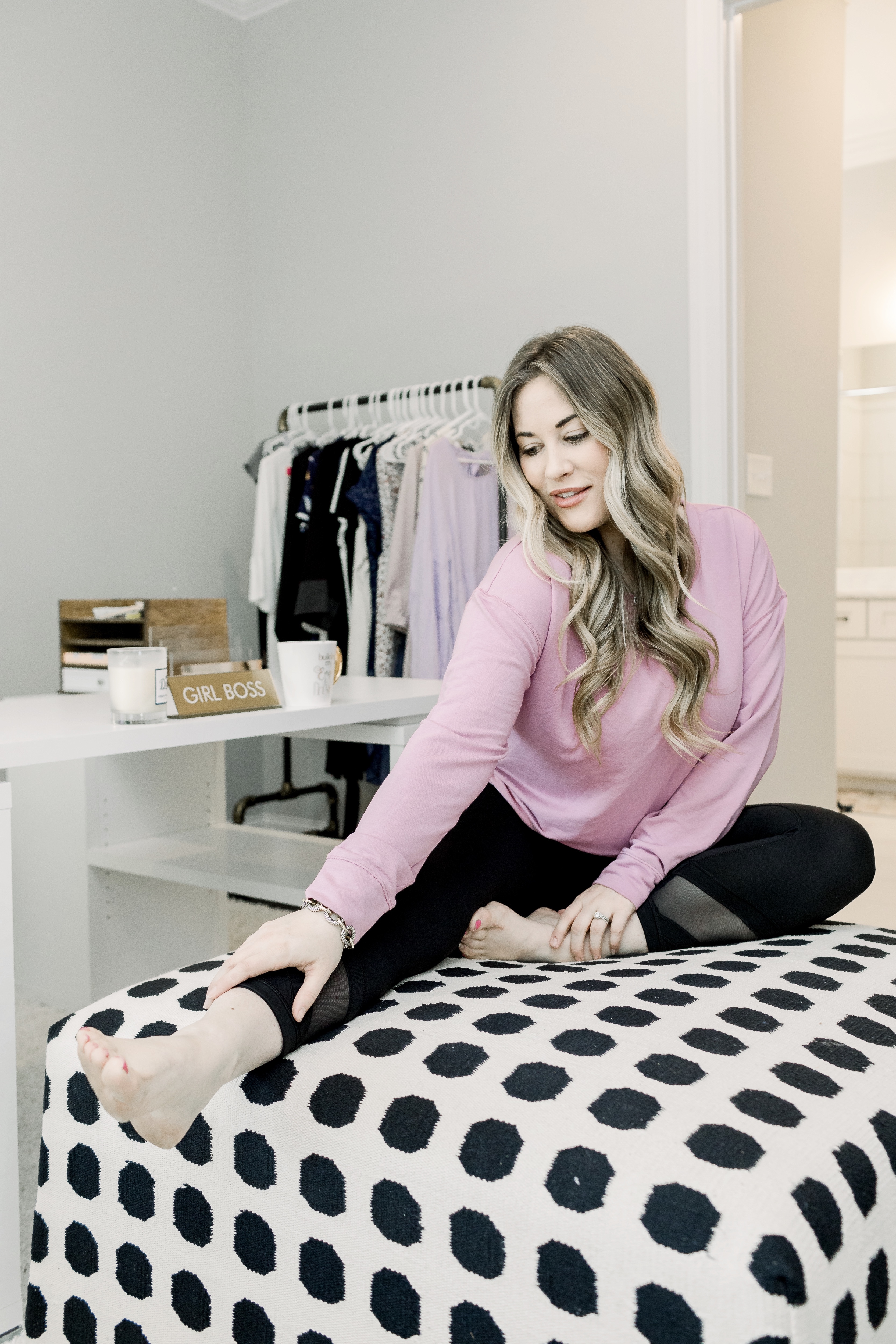 Since most of us are still at home… and have been at home for some time now, I have started branching out in how I workout, and I'm sure many of you have too! I wanted to share some of my favorite apps and websites with the best online workouts for women.
I have tried several of them and love them, and a few others on my list have been highly recommended by friends. Most of the below are offering free trials right now, but I have also included a favorite YouTube channel below for free workouts if you prefer that! Personally, I love the free ones, but just like a gym membership, there is nothing like making you workout when you are actually spending your own hard earned $$.
The Best Online Workouts for Women:
Believe it or not, you don't have to the have a Peloton bike or treadmill to be able to use Peloton. Trust me, that bike is on my wish list though! Until then, for only $13 a month, you can stream a variety of different Peloton workouts from home. And right now, they're offering a free 30 day trial.
They have 85 different workout programs you can choose from and hundreds of workouts, and right now they're offering a free 14 day trial.
I started using this one about a year ago, and love it! These are audio based workouts you can stream from your phone, and they are so quick and easy to squeeze in everyday. Right now, they're offering a free trial.
This is a great full body workout you can do at home! They are offering a free online trial right now for 15 days.
They are offering a free 30 day trail right now. They have thousands of different videos so you can mix it up each day!
I tried Burn at the beginning of the year, and LOVE them! They have great workouts and really mix them up! Right now, they are still doing virtual bootcamps online. And they are still offering a free 14 day trial for new members.
This workout is led by Women's Health trainers, and they are offering a free 14 day trial right now!
I have used Pvolve as well and love it, but I need to get their ball and equipment that you can purchase to make the workouts even more effective. Even without them though, you can stream over 200 workouts from anywhere. And right now, they are offering a free 14 day trial.
I have been dying to get this since it first came out in 2018. Yes, it is pricey, but I have heard it is so amazing! Hey, at least it's cheaper than a Peloton lol! = )
If you're looking for access to free workouts, I would definitely check out their wide selection of workout videos that you can stream from anywhere. They break them down into full body, no equipment, 30 minutes, 10 minutes, different targeted workouts and even workouts for the entire family.
What about you? Have you tried any of these online workouts for women out? Leave a comment with some of your favorites. I'd love to check them out!