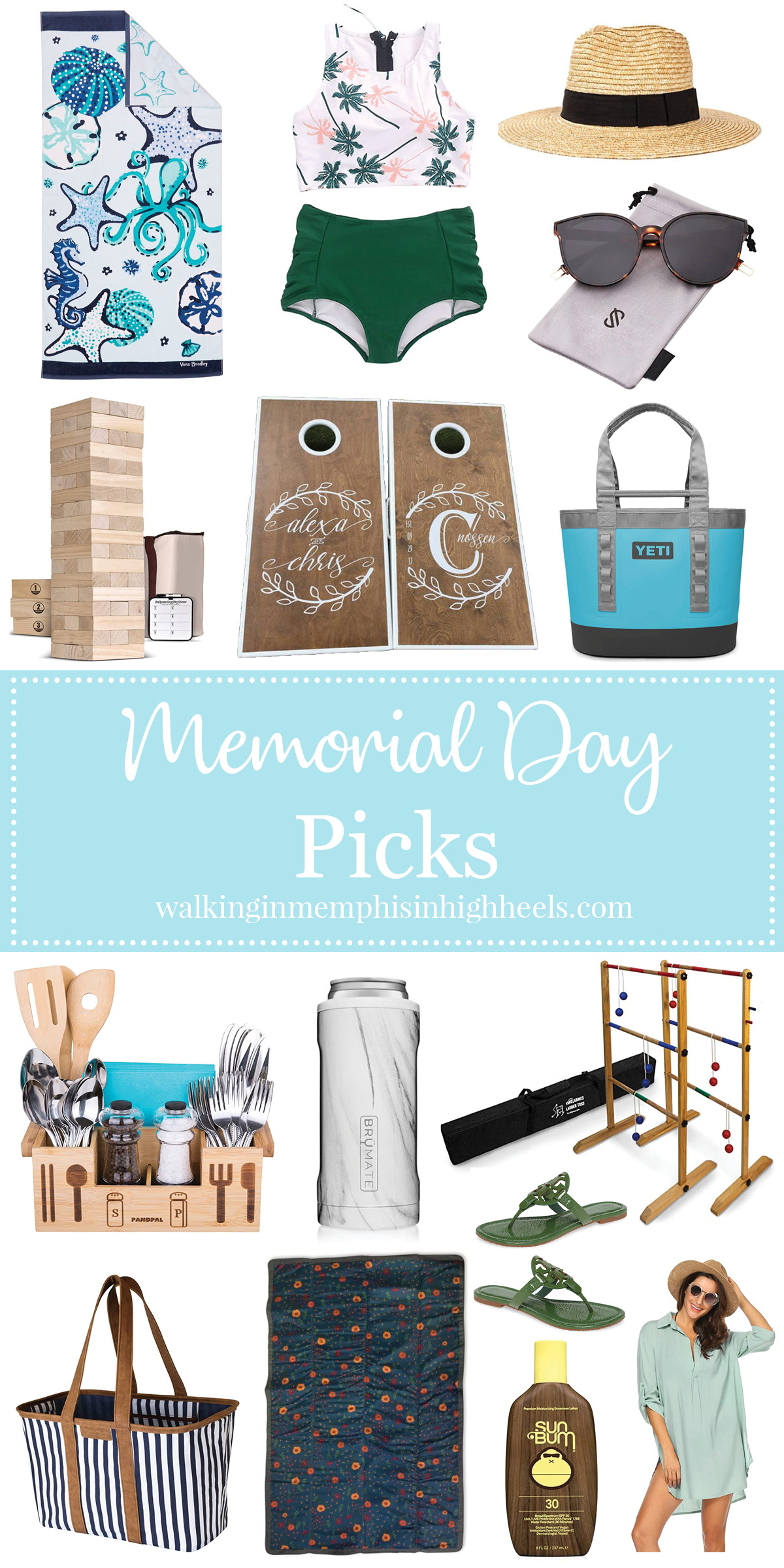 SHOP MY MEMORIAL DAY WEEKEND STYLE ESSENTIALS:

I can't believe Memorial Day weekend will be here next weekend… but I'm so excited it is! We will have Leighton and Amelia with us for 6 whole days and plan to get lots of outdoor fun in!
Whether you're ready to continue safe traveling or you prefer to just enjoy the outdoors in your backyard, I've rounded up some of my favorite products that will be perfect to spend Memorial Day Weekend in style.
I have almost every single item on this list and can vouch for them. We are hoping Matt can get off work for a day or 2 next weekend so we can enjoy playing corn hole and even having a little backyard picnic next weekend with Matt grilling. I figure at least the girls can put on swimsuits and run around in the sprinklers. = ) What are you planning on doing for Memorial Day weekend?