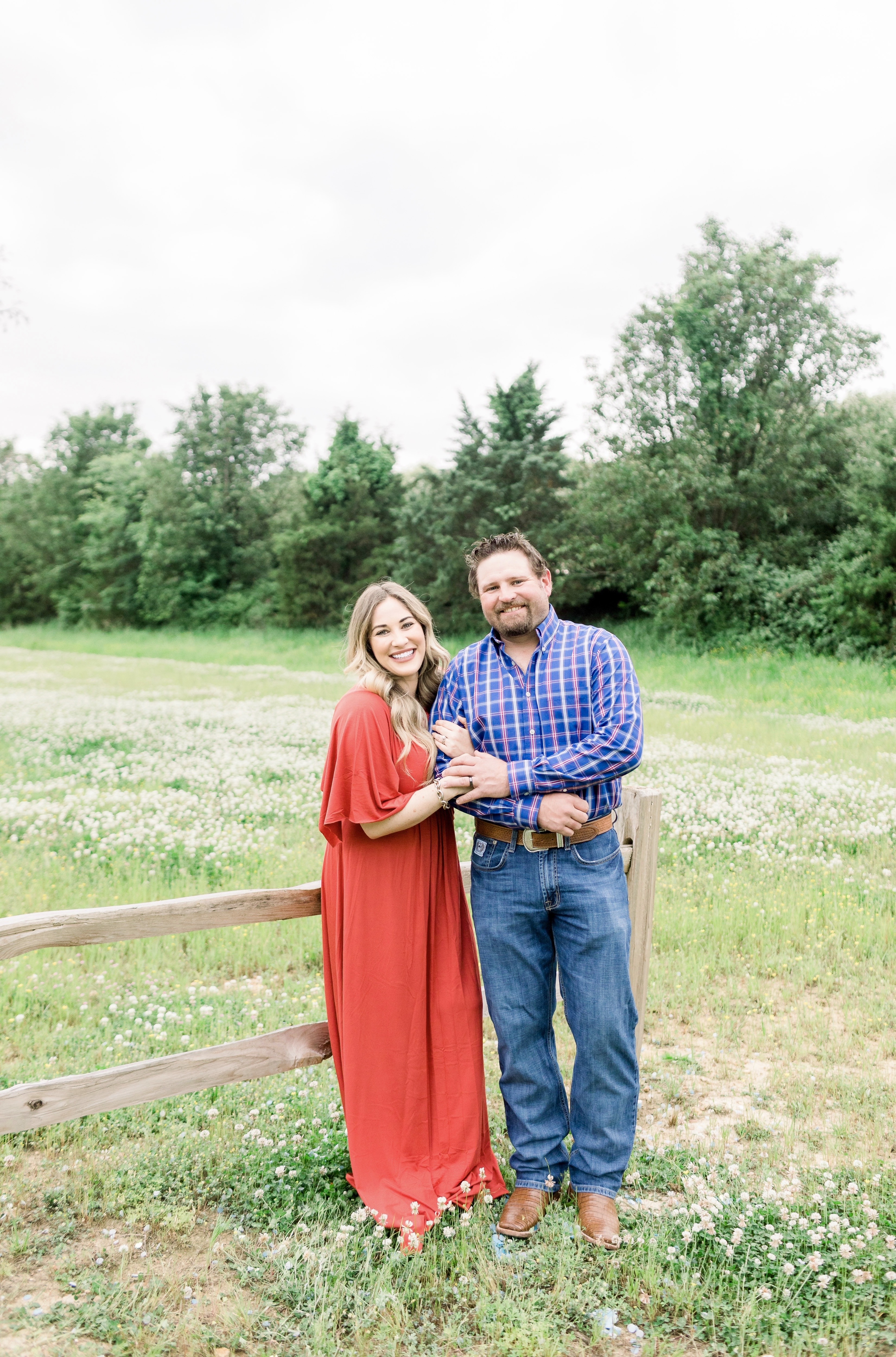 SHOP MY MATERNITY LOOK:

Baby number 3 is a…boy!
Eek, we are over the moon to be having a boy this time! After 2 girls, it will be fun for the girls to have a little brother! Before I had Leighton, the first baby in our family was my brother's, and he was a little boy. We were SO close, so it'll be fun to have a wild, crazy and sweet little boy to add to the big family!
As much as Matt loves being a girl dad, I know he is on cloud 9 that it's a boy this time! I'm going to have to dust off my skills with little boys, but I'm sure I'll figure it out. = ) I actually asked a couple of people, what the heck little boys wear lol! I couldn't help but keep eying all the girly little rompers with bows on them when I was newborn clothing shopping lol!
We found out the gender a week ago. It was SO exciting to be able to tell Matt. He kept asking me if I was serious haha! He was able to finish up at work so we could grab some pictures to share with friends and family. There is this pretty little field right by our house, so we snapped these pictures really quickly with our gender reveal poppers. I know everyone tends to wear blue or pink for gender reveal pictures, but you know I don't tend to do what everyone else does. = ) Matt's favorite color is red, and I knew this Rachel Pally flutter sleeve maxi dress from A Pea in the Pod would be just perfect for our gender reveal pictures. We are already planning a second gallery wall to print some of these pictures off to add to our new wall!
Matt and I plan for baby number 3 to be our last, so we plan to really enjoy every minute of this pregnancy as we can and try to soak it up. Also… we have a name and will be sharing next week, can't wait!
What did you guess – boy or girl?? Do you have any boys? Tell me all your favorite things you love about being a boy mom! = )