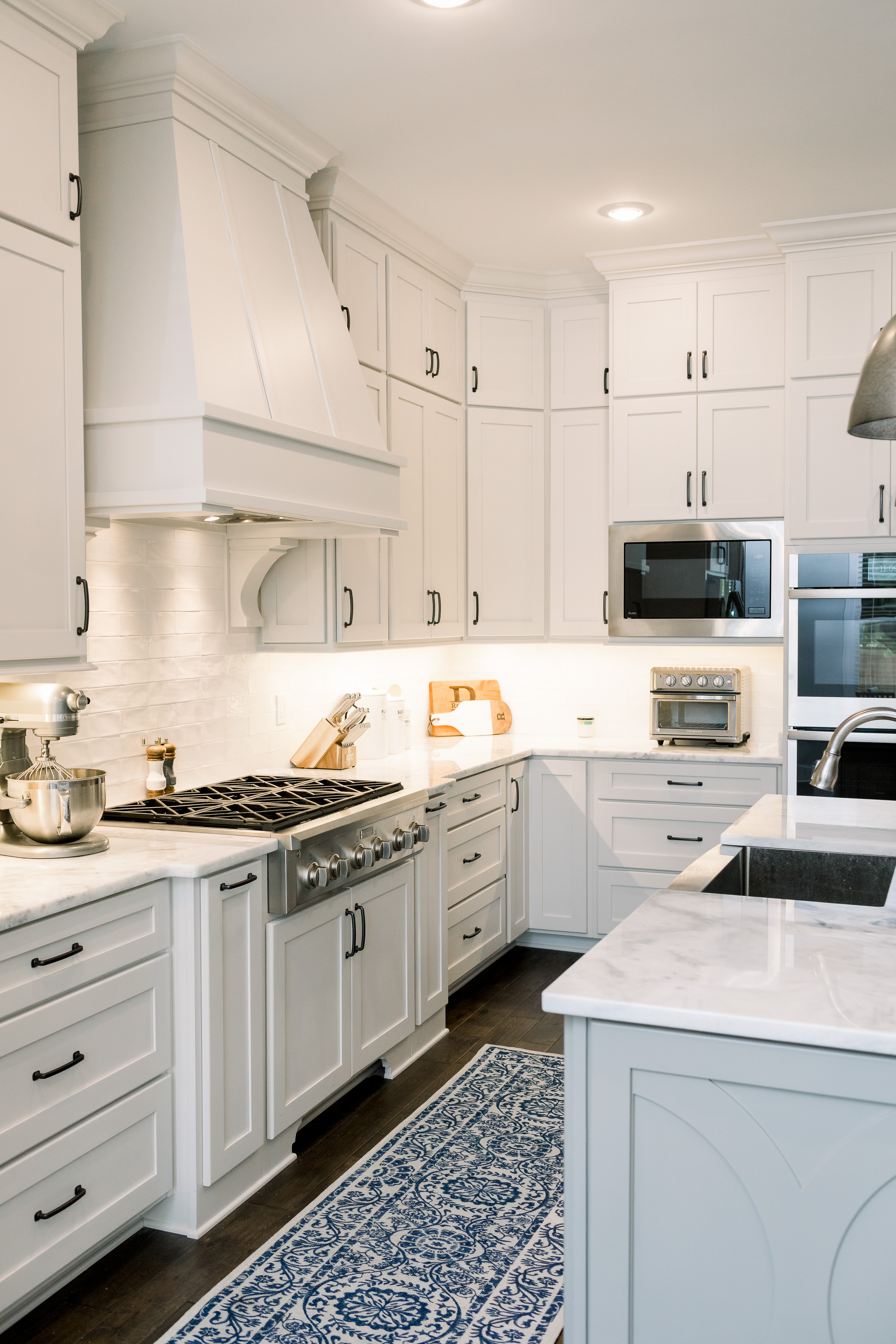 SHOP MY WHITE FARMHOUSE KITCHEN ESSENTIALS:

It's finally here! I have been SO excited to share my kitchen reveal with y'all! Naturally, the kitchen was one of the first rooms we made sure to finish. I mean, it's basically the heart of the home, right?
When I lived in my old house, we had a pretty small kitchen with an even smaller pantry (let's just take a minute to flash back so y'all can really tell what I was working with) ! Matt and I knew that we wanted a large, walk-in pantry. Our builders totally delivered on this one.
I was actually a little worried when I first saw it. There is a lot of shelving space in here, and I was worried it would get super disorganized. But we added lots of intentional bins for both of us and for the kids. Everyone knows where everything goes, and things (so far) have stayed really tidy! And I still feel like there is extra space to grow (thank goodness with a third child lol!)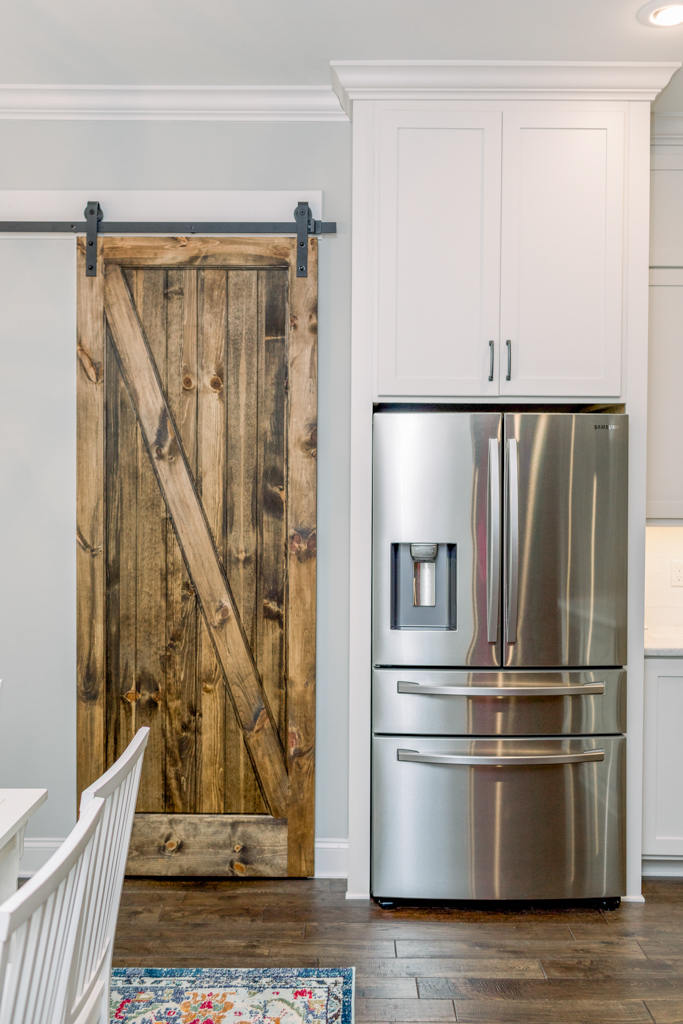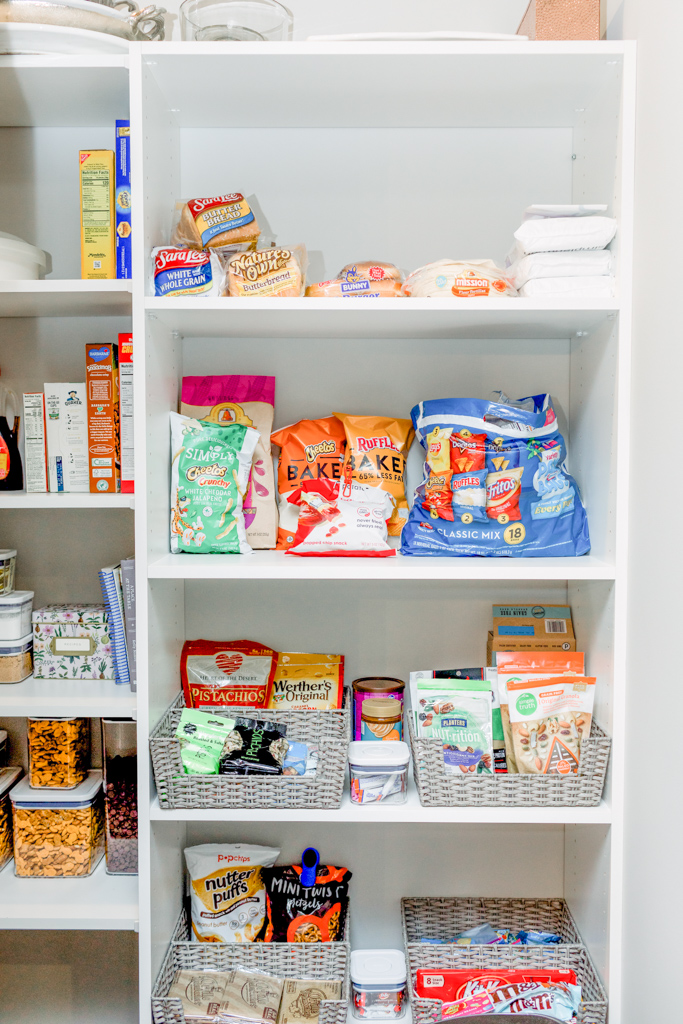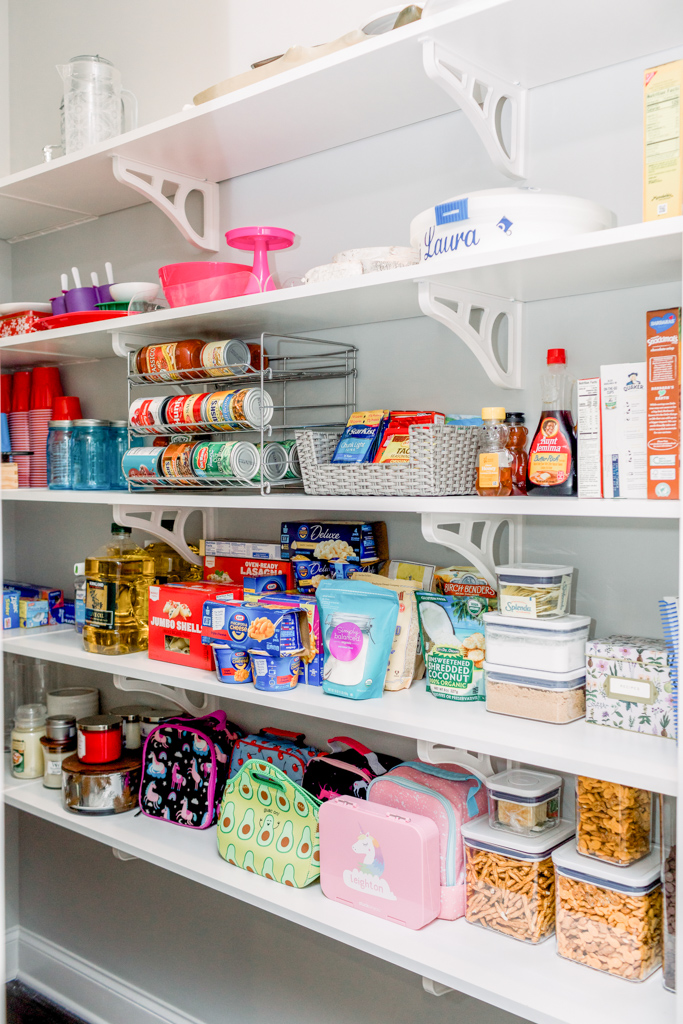 When I shared a little bit of our pantry organization on Instagram, y'all loved it! One of the best things we bought for the pantry was this set of air-tight containers by OXO. These are perfect because they allow us to see what all we have in the pantry but they also keep our food super fresh!
With having so much storage, we even store all of our entertaining dishes, our lunchboxes, candles, partyware and more! Before, we had to store all that in cabinets further cluttering those up. Thank goodness, there is no shortage of cabinets or pantry in this house!
In the main area of the white farmhouse kitchen (around the island), we have these gorgeous and super comfortable bar stools from Safavieh. Leighton has taken a real liking to these! Personally, I really love bar stools at the kitchen island. I always just had these images of the kids sitting here in the morning for quick breakfasts, and friends and family gathered around chatting and laughing. I think these add a really nice touch of comfort and style! and Matt loves the rich brown faux leather look of them. And I love the glam tufted look to them. Win win!
We ended up going with barstools with a back on them because of how easy it is to fall off barstools if they don't have backs on them. Leighton fell off of ours at our old house several times. She would be just eating and not paying attention and bam! With 3 kids, I'll feel much better about backs on these stools! They are also so sturdy and comfortable, and they swivel!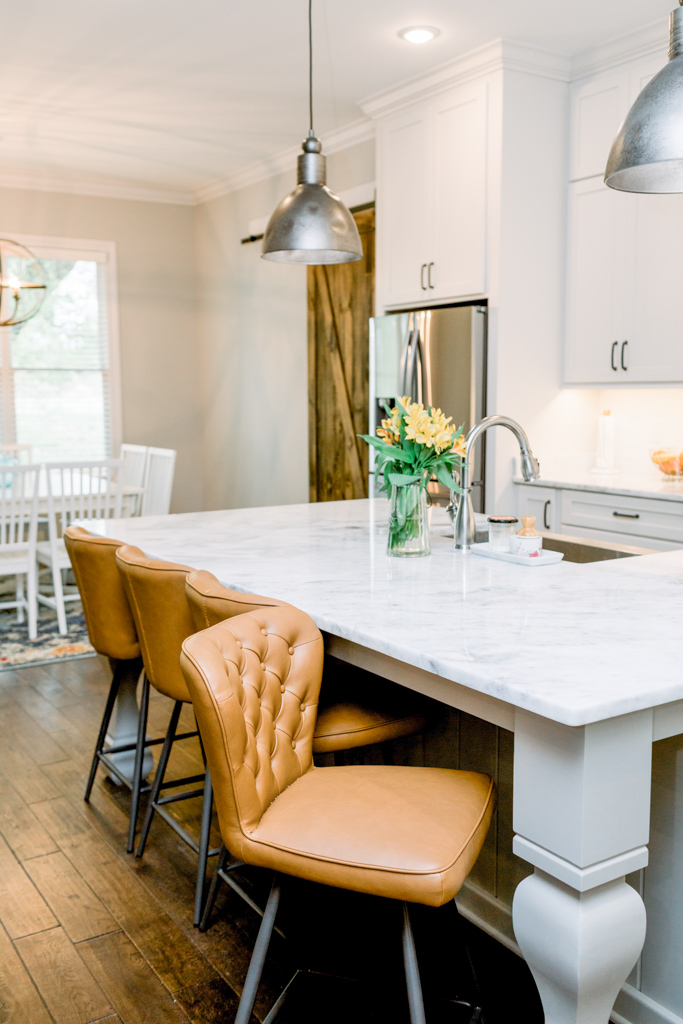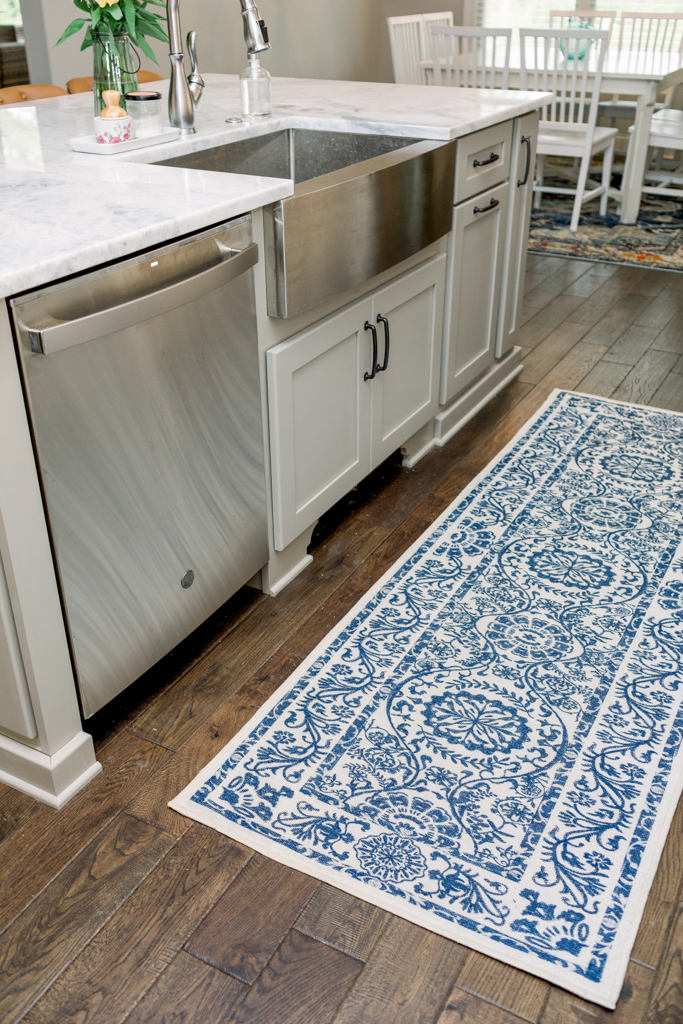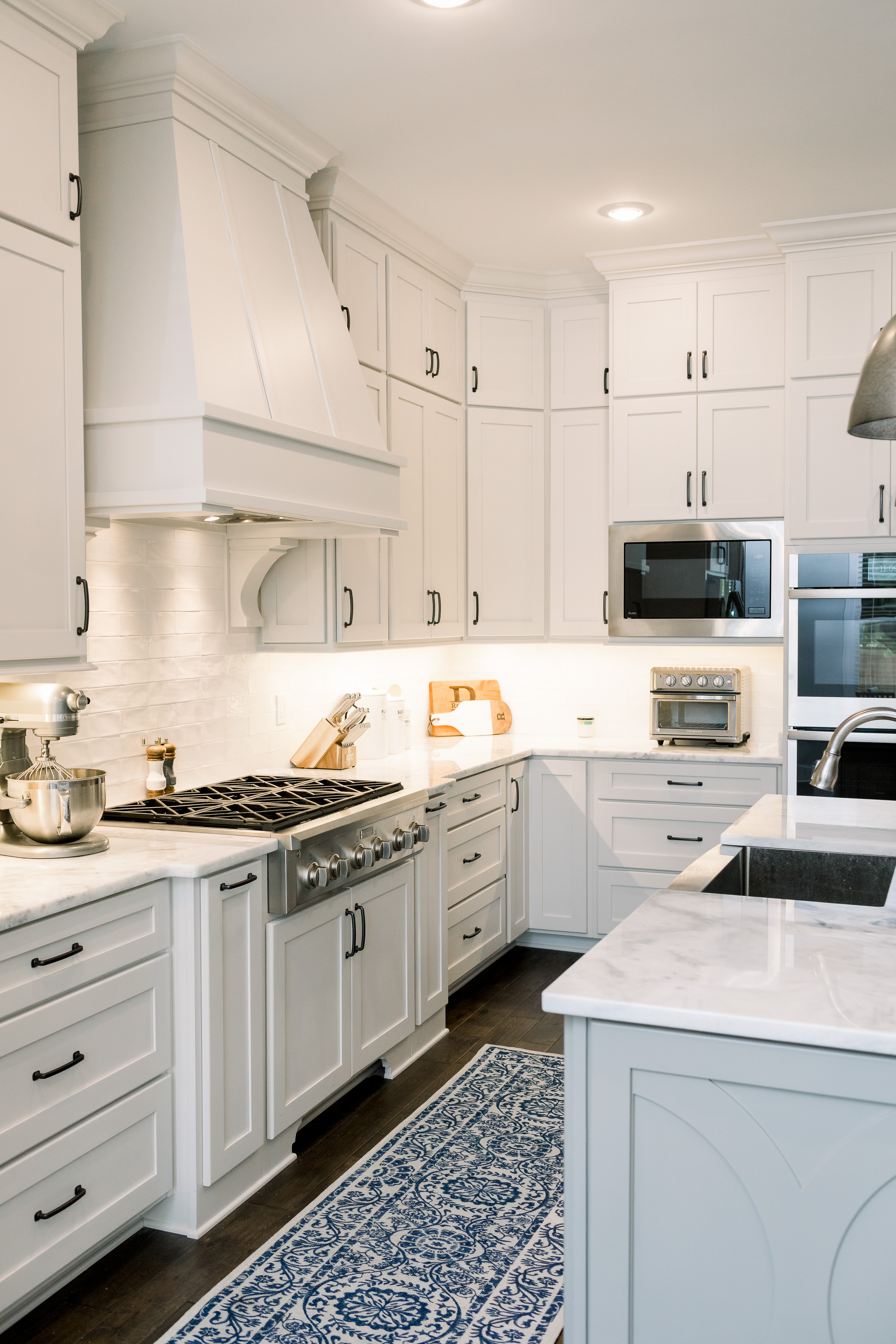 Something else that y'all have asked about pretty much non-stop is where our eat-in kitchen rug is from! It's probably my favorite rug we've ever had. It's from Safavieh. They always carry some of the thickest, best looking and most durable rugs. You don't even need a rug pad. They're that good! And they have SO many different sizes, colors, styles and designs!
We are still working on the eat-in kitchen, so there will be more pictures of that to come! We are having a custom storage bench built along that wall so the kits can eat on the bench, and it will also provide extra storage. Then we'll add a few pillows or maybe a cushion too. I love anything with a built-in look!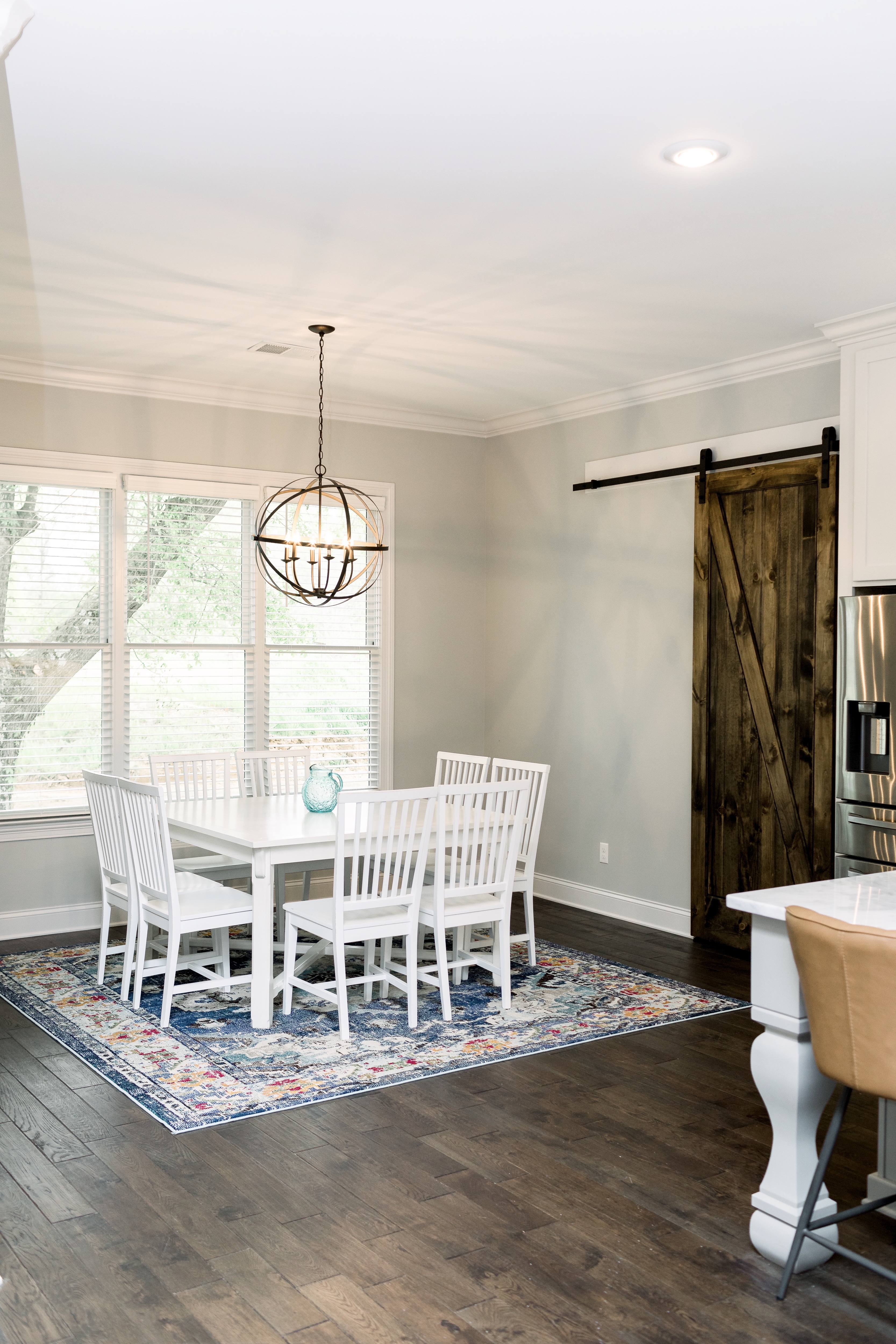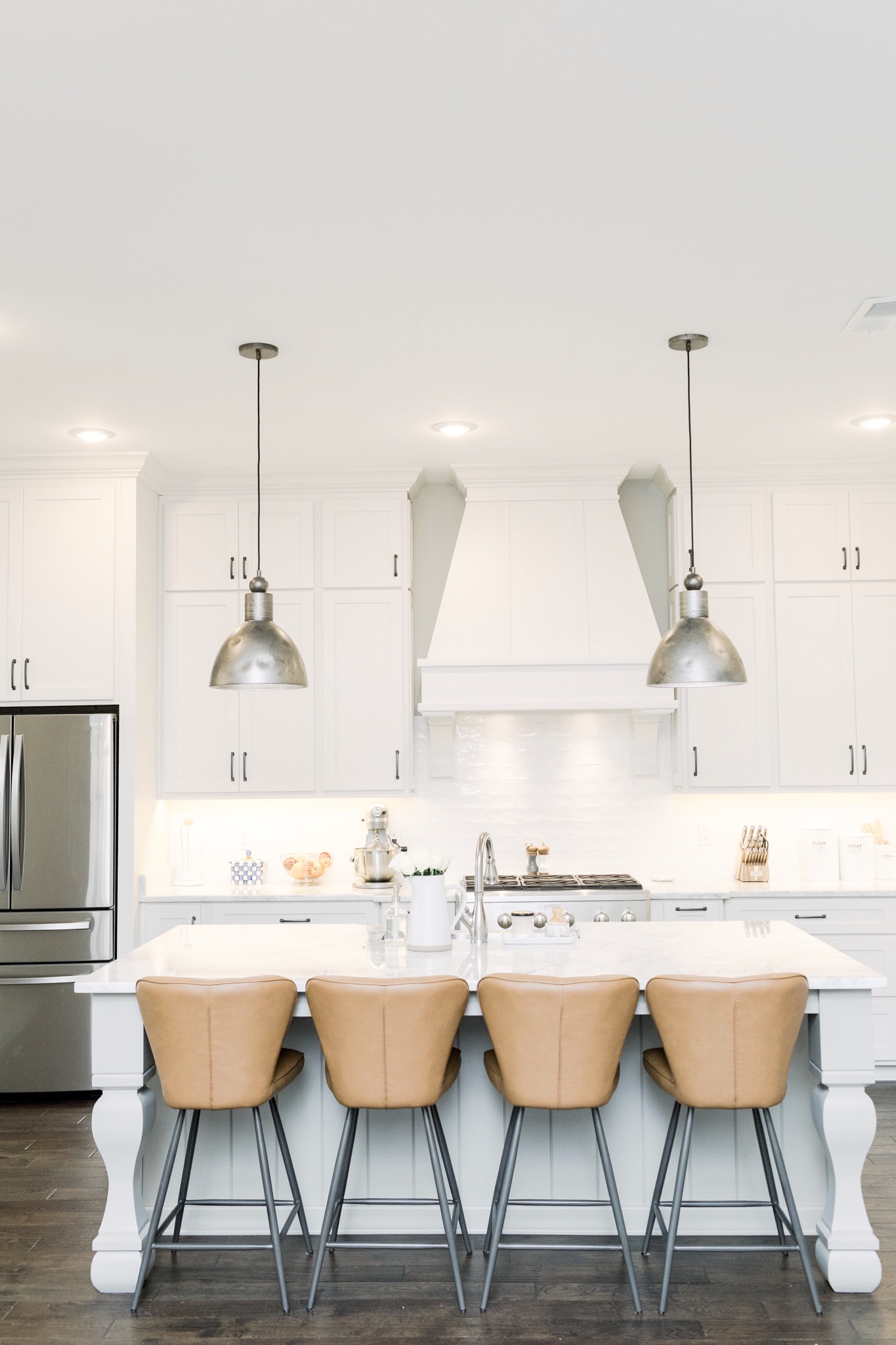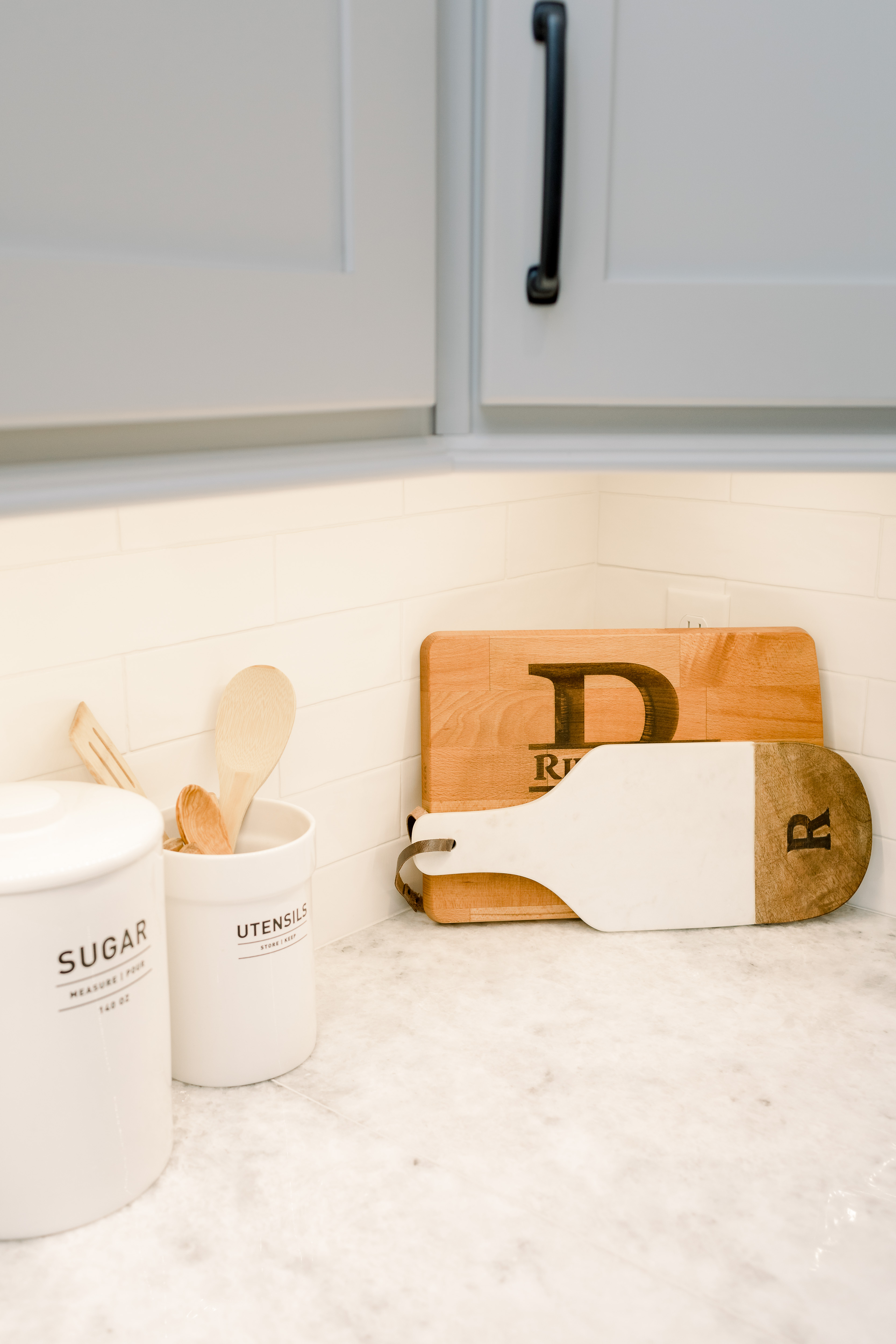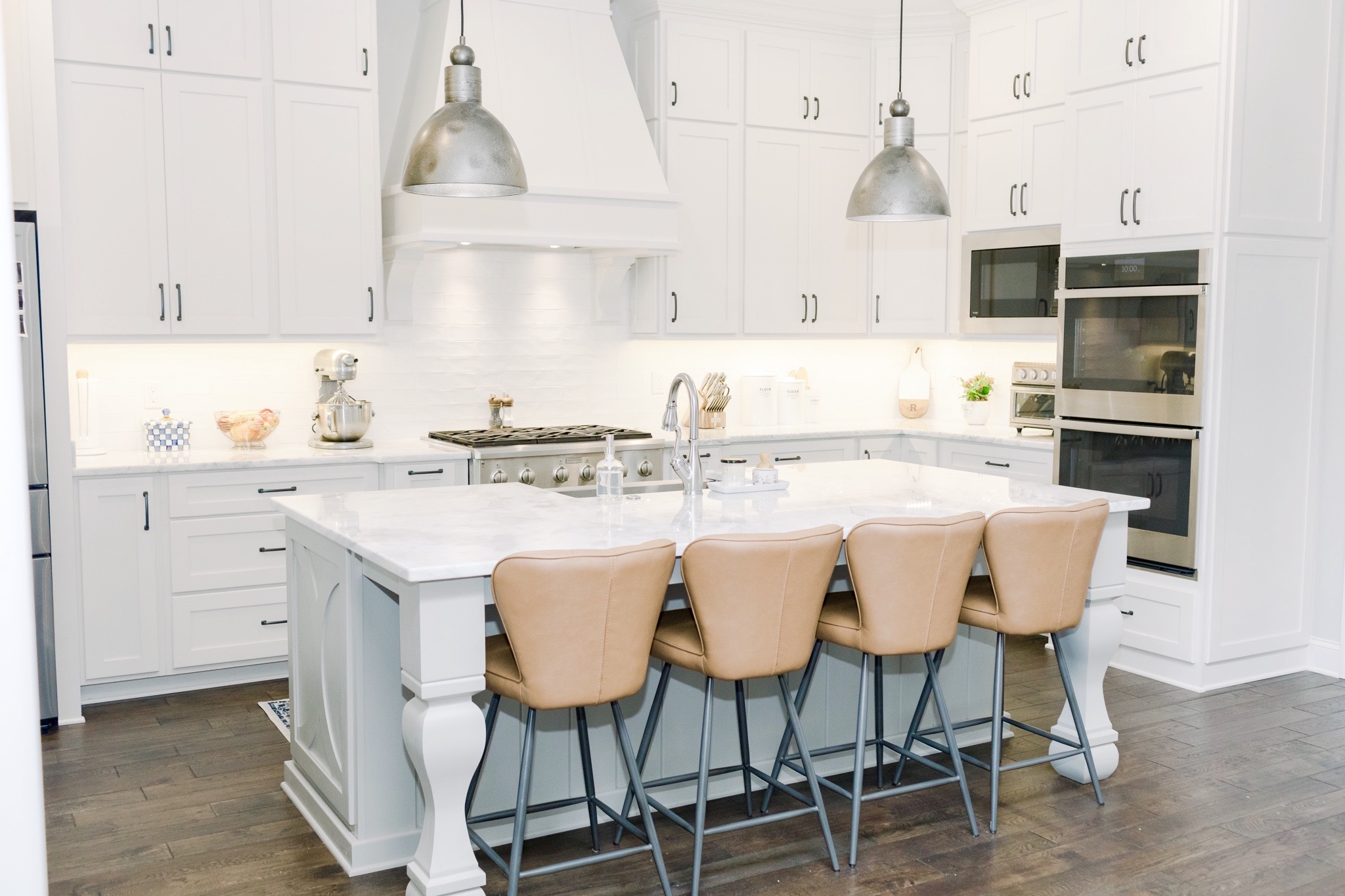 As for the little details around the kitchen, we mainly used pieces we already had, but we added in a few new pieces like this pretty marble and wood board and salt and pepper shaker set from Mud Pie and this pretty recipe box from Amara.
We still have some more details we are working on like building our built in banquette bench seating in the eat-in kitchen and finishing the centerpiece on the table, but besides that, it is pretty good to go! What do you think?
Every morning when I come out to the kitchen, I still get so excited seeing it! It's easily one of my favorite rooms in the house. I want to know the one area of y'alls homes that is one of your favorites. Is it your master, your bathroom? Let me know!