This post on the best cookouts and game night essentials is sponsored by Dollar General, but all opinions are 100% my own. Thanks for helping me to support the brands I love.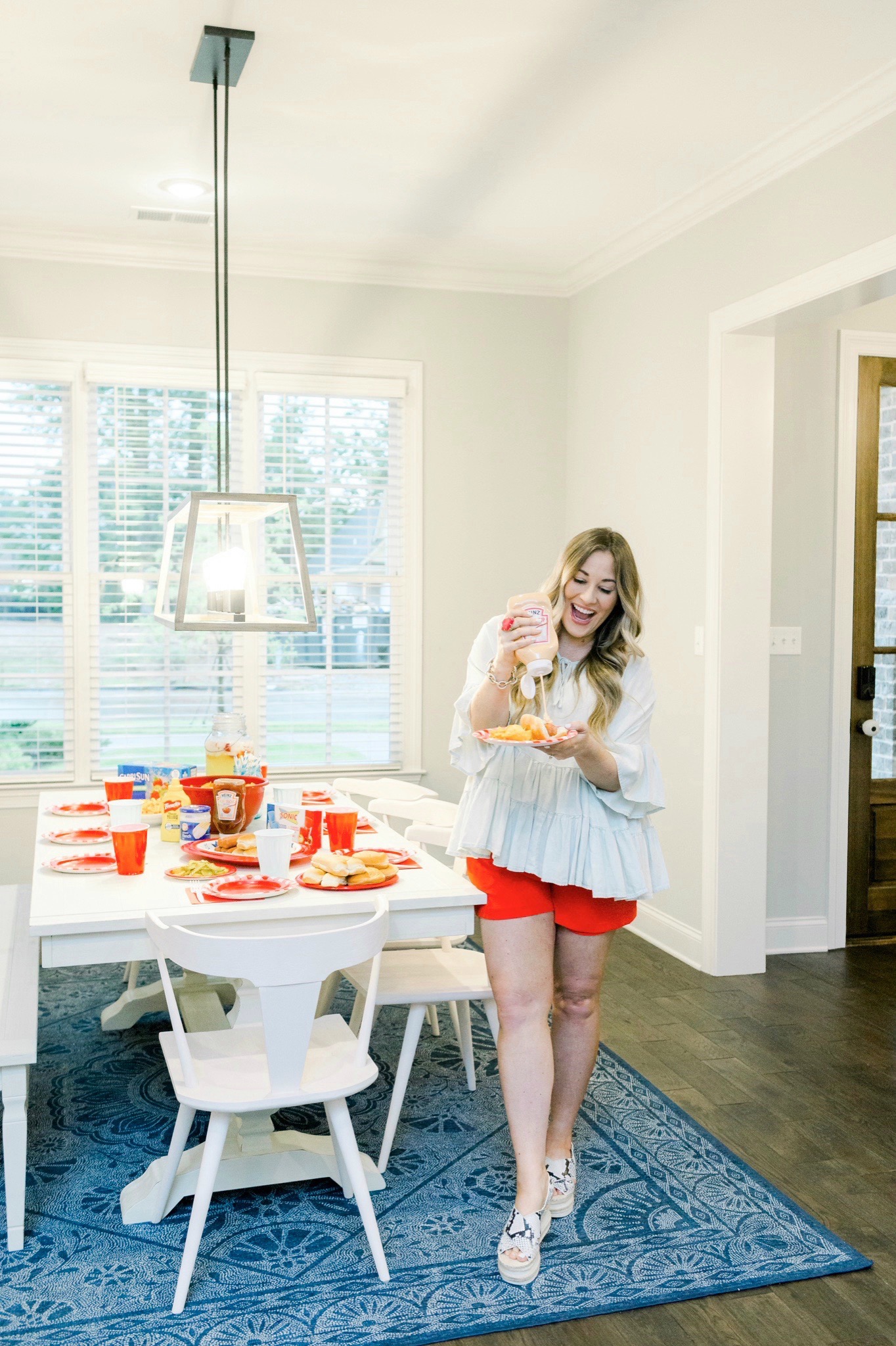 Between quarantine (thanks, 'Rona), being pregnant, and the summer heat, this summer is going to be looking just a little different than most.  I have a feeling that much of our time will be spent right here at home.  But fear not, there is plenty of fun to be had!  Today I'm sharing a guide to having lots of fun right here at home! 
For starters, the easiest and most inexpensive way to begin your journey to the best summer ever begins at Dollar General.  They've got literally ALL of your summer needs for the absolute best prices.  Leighton and I headed to our local Dollar General and picked up all the cookouts and game night essentials we needed to have some fun this summer. We had such a blast wandering up and down the aisles ("because social distancing required us to" will be our excuse lol!) and thinking about all the fun things we could do within our budget.
Cookout and Game Night Essentials from Dollar General:
Here are the ingredients for our perfect summer:
LEGO® Disney Princess Anna and Elsa's Storybook Adventures 43175 Building Kit
Shark Tales DVD
Sonic Freezer Bars
Studio Selection SPF 70 Sunscreen
In our new house, we have a perfectly sized backyard that the girls love to play in. and we have a covered patio that is perfect to use even if it's raining. Leighton picked out this colorful ball that she says she and Amelia will love playing with! She hasn't quite figured out whether this is an indoor toy or an outdoor toy, so she uses it as both (much to this mama's dismay.) She also thought this set of sticky ball would be fun for she and Matt to play catch with!
We also picked up some bug spray, sunscreen, and a huge citronella candle so we can ensure that while we're outside we're not bothered by bugs or sunburn! There were SO many awesome other things to choose from for such a great price too. We debated on adding a little plastic pool for the girls, some water guns and a yard tic tac toe game too, but decided this was the perfect place to start!
One of the things that we have been making a priority since quarantine struck is our family fun nights. Leighton loves these because most of the time, she's the one picking the fun! Sometimes it will be a simple pizza night, and other nights it's a full-on game & movie night! On those nights, we pull out our favorite games, puzzles and even Legos, pop some popcorn and pick out a perfect family friendly movie. This one Leighton picked out was only $5. Can you believe it?!
Dollar General has been our one-stop shopping spot for as long as I can remember growing up, and not much has changed with my own family. We found so many great things to fill our summer with fun. They are also our go-to for even the most last-minute family fun nights and grilling out with family!
With the first day of summer just two weeks away, and Father's Day, 4th of July and both mine and Matt's birthday just right around the corner, we've got a lot to celebrate! I'm not sure about where y'all live, but here in Tennessee, the state is in the process of slowly opening back up, and that means that we are able to have some small get togethers with close friends and family members…finally!
While Leighton and I were at Dollar General, we made sure we picked up some patriotic serving ware with red, white and blue stars on it,red and white gingham plates, red and white napkins, red and baby blue cups and all the meat, sides and condiments we needed. We had SO much fun preparing for a fun little cookout!
It ended up raining (typical Memphis weather), but that didn't stop us from still cooking out. Matt grilled some jalapeño cheddar smoked sausage, and they were SO good! And if you've been debating on the Mayochup or Honeyracha, yesssss! They are so good, and I found them both at Dollar General!
I am ceaselessly amazed at the selection of food and drinks that Dollar General has to offer at such affordable prices! We were able to find smoked sausage, hamburgers, buns, chips, condiments and drinks. Everything we could ever need for the perfect cookout with family and friends was all right there in one place.
If you head out to the stores this season for cookouts and game night essentials, be sure to make Dollar General your first thought! Not only are they the most affordable place to begin with, but they also have a brand new DG App!  Within the app, you can find access to digital coupons, create your own shopping list and even calculate the total of everything in your cart.  All these features add up to the most savings possible!