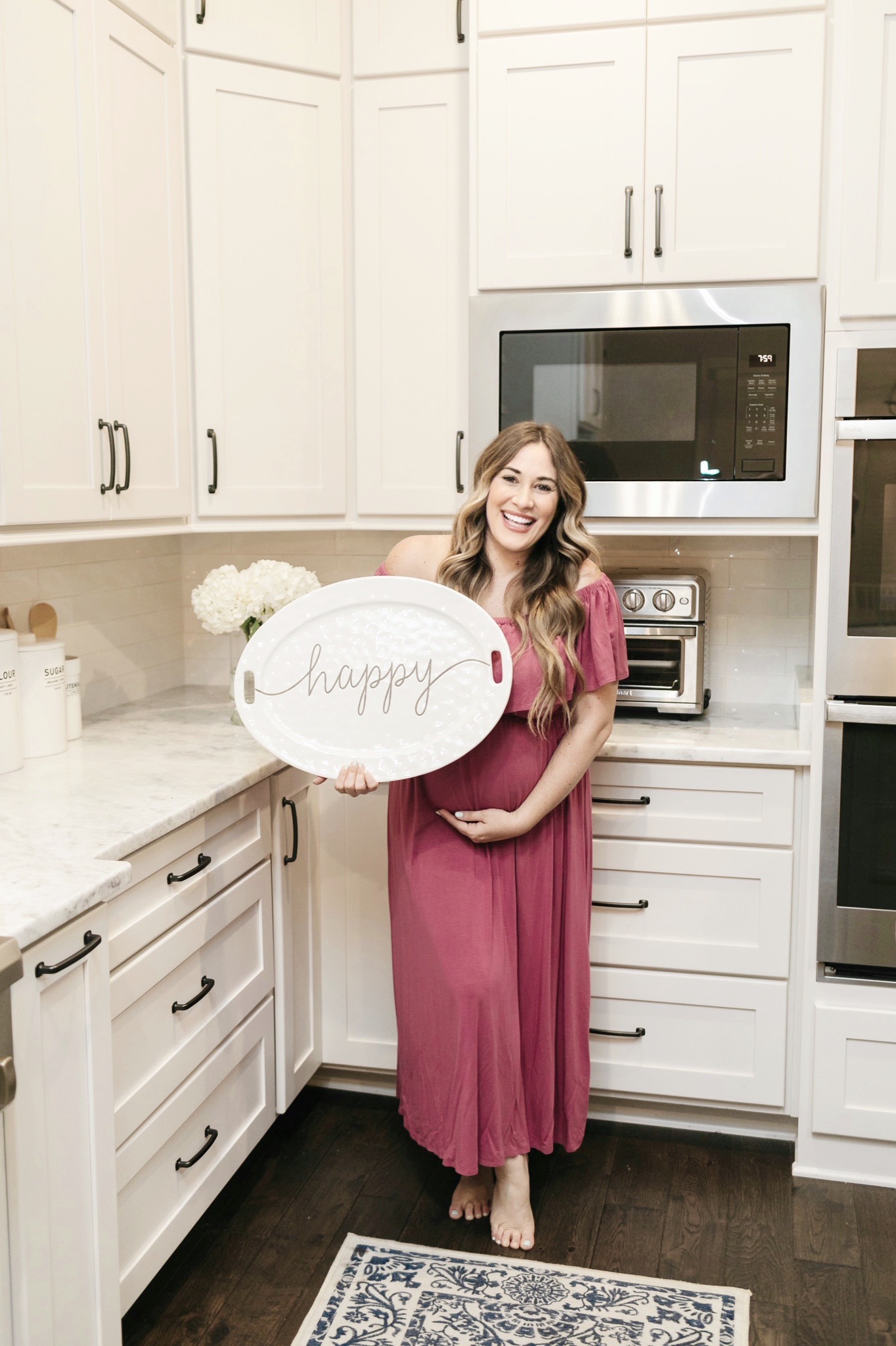 If y'all have been around for any amount of time, you probably know that Matt and I LOVE to entertain family and friends.
Something that we have recently gotten super into is charcuterie boards. If you follow me on Instagram, you know that recently, Matt and I tried our hands at one for ourselves. Personally, I think it turned out great!
Charcuterie boards are super popular nowadays and it's no secret why. They're the perfect mix for a party because everyone gets a little bit of what they like.
We like to fill ours with a mix of meats and cheeses, fruit, crackers, and some other savory items like olives, pickles, nuts and a dip of some type.
Now that we're such professionals at charcuterie boards ;), I thought it would be nice to share some tips for creating the best charcuterie board for your next night in!
3 Top Tips to Make the Perfect Charcuterie Board:
First, Start your Charcuterie Board with the Platter.
You'll want one that is plenty big to fit everything you're wanting to add. Just keep in mind the amount of people who will be sharing from it and adjust the size accordingly.
Add a Few Little Dishes to your Charcuterie Board to Add some Dimension.
I like to put our dip in one, nuts, toothpicks, and other small items that are better suited for bowls than the tray itself.
Pop in your Charcuterie Board Variety in an Eye-Catching Way.
Be sure to add in a variety of different meats and cheeses so it's a nice mix. The same goes for cheese. Depending on your budget, you can really mix it up here. I like to add in at least two different kinds of cheeses. Two different kinds of crackers is nice as well. I like to add a more traditional kind of cracker that you know everyone likes. Then, add in a cracker sort of like a wheat-thin that will go nicely with each item on the board.
Creating a charcuterie board is so much fu! It's just a fun way to get really creative, arranging the items in a way that looks pretty.
I hope these tips to create your next charcuterie board were helpful for y'all when you're creating your next (or first!) board!