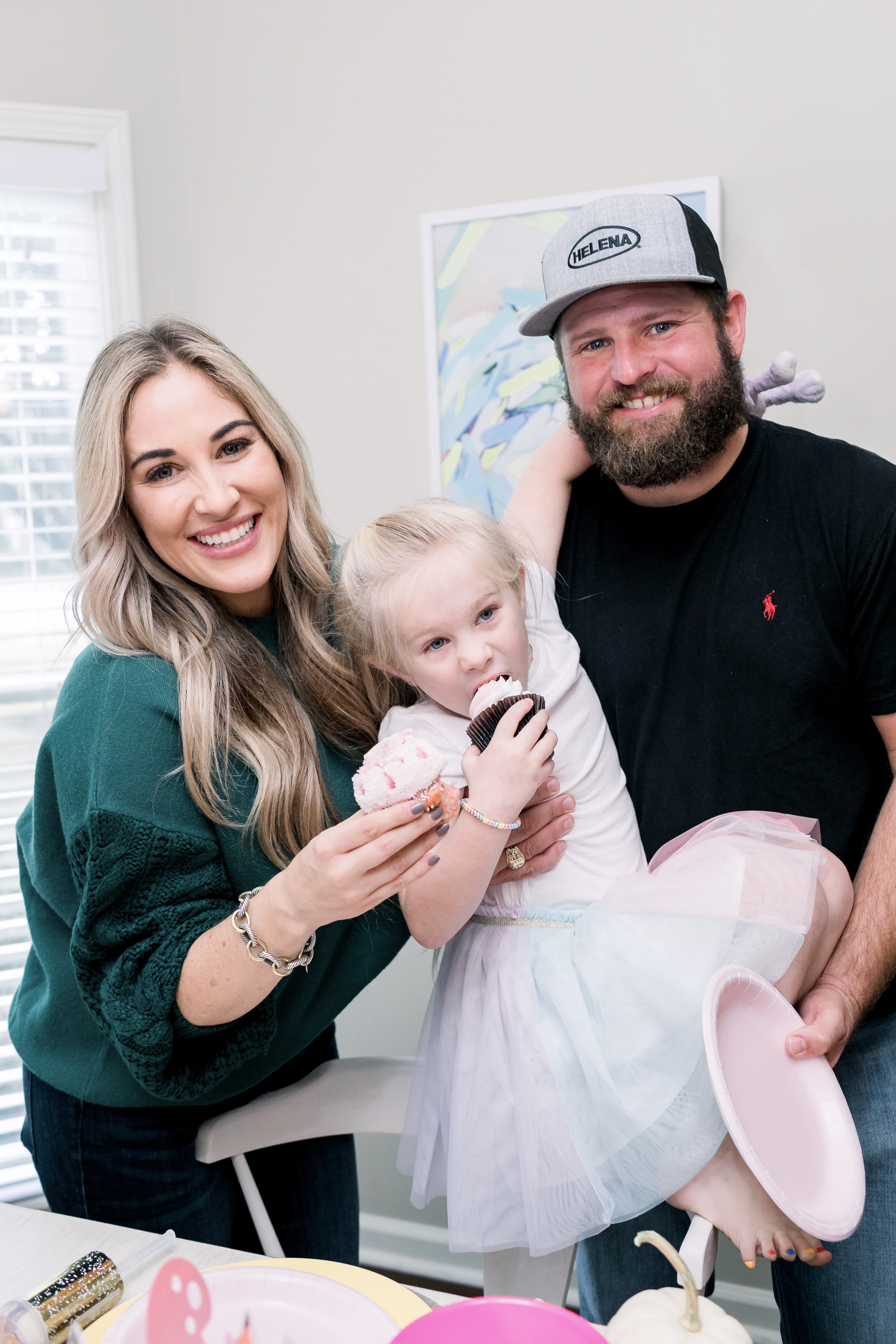 Shop Leighton's Birthday Outfit:

Y'all, I can't believe my sweet girl is FIVE years old! They say time flies when you're having fun, and it's so true. Leighton is silly, sassy, and funny as can be! But she is also loving, sensitive and so good mannered. Four was a lot of fun, but I know that five is going to be even better. One thing I have to say though is that I am SO glad that I have another year before I have to think about kindergarten (thank goodness!)
As Leighton grows, she gets more and more fun and I know that five is going to be full of adventures! Leighton's birthday was officially this past Tuesday, and I had wracked my brain for a while on what party theme to go with.
I finally decided on a woodland animals birthday party this year, and it's safe to say that Leighton had a blast!
Over the years, we have had party themes such as Cinderella, Rapunzel and of course unicorns! And this one has been one my favorites so far! With her birthday being in fall, I was thinking about pumpkins and the outdoors, and a woodlands theme just came to mind. I thought it would be cute but also something a little different than what we've done in the past!
A woodland animals birthday party is such a fun birthday party theme, and it's pretty easy too. You can add fox, deer, bears, bunnies, owls, moose and just about anything! For more little added touches, think mushrooms, leaves, trees or acorns. We even added some things we had around the house like our tree stump cake holders and our white pumpkins we had out for Halloween.
We started with all these adorable fox birthday decorations from Minted. From there we just added some pink party decorations that coordinated plates, napkins, cups and confetti poppers. And since we had the pumpkins sitting out for decoration, we just stocked up on some different paint pens and let the kids draw on them after we finished eating and opening presents. It was perfect!
Time just seems to fly SO much! I feel like I blinked, and her birthday party just flew by. The good thing is that it's so close to Halloween and the holidays that I feel like it's all just an extension of the season, and we seem to get in a lot of quality time, celebrating and visiting with family. We look forward to this next weekend to hit up the corn maze, get manis and pedis together and go out to dinner. What has been your favorite birthday party theme so far? Have you had a woodland animals themed party before?
Shop Woodland Animals Birthday Party Decor: