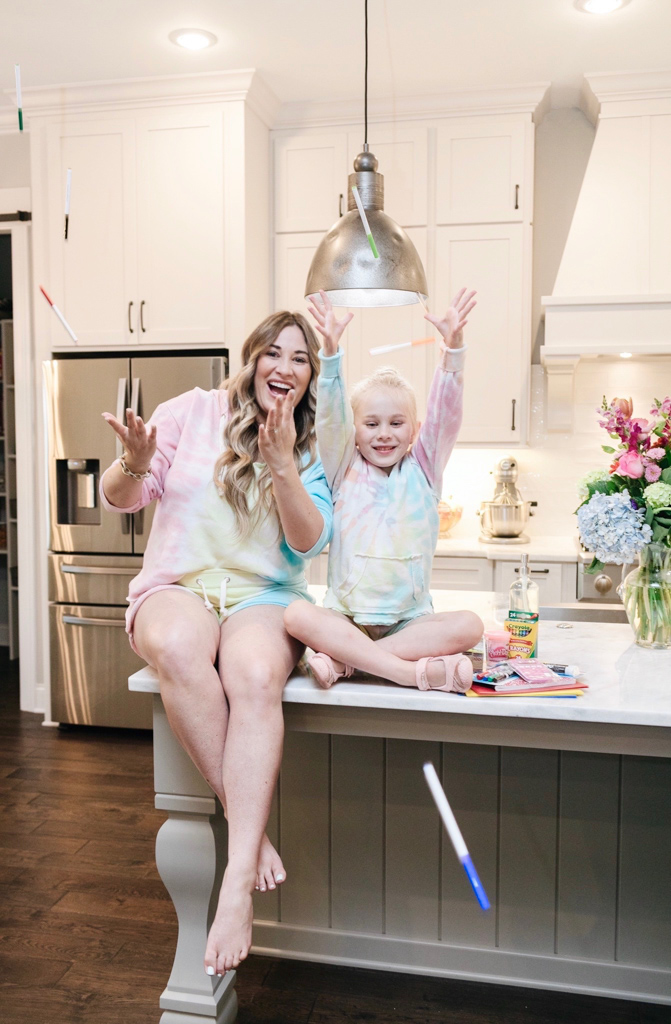 Part of me seems like it's too soon to start talking about back to school shopping already. 
Then again, since we've all been cooped up with our kids throughout this pandemic, there's another part of me that feels like Leighton can't go back to school soon enough! 
Whether you're deciding to keep your kiddos close and homeschool them or sending them back to the classroom, you can find absolutely everything that you need for back to school shopping at your local Dollar General store! I love that DG has name brand items like Elmer's glue and Crayola for less. DG has over 100 back-to-school items for $1 or less. Why would you shop anywhere else?
I remember when I was a kid, I always got so excited for back to school season. I just remember loving picking out a new backpack and lunchbox, getting new notebooks and pencils. That time of year for me was always just so exciting. The eagerness of meeting new teachers, and classmates was so exhilarating for me!
With Leighton going into Kindergarten this year, we're excited to start new back to school routines with her. Our first stop was to Dollar General to let her pick out everything she needed this year for school. She was so excited to roam the aisles and pick out all of her new school supplies. Watching her excitement was sort of bittersweet for me!
On her list for Kindergarten, some of the items we needed included:
We were able to find literally everything she needed for school, and then some! With our budget, we were also able to pick up everything we were going to need for packing her lunches. We found her the cutest lunchbox (that she picked herself) and she cannot wait to use it.
For lunch items, we were able to find things like Lunchables, sandwich baggies, bagged snacks like Cheez-Its and cookies, and an array of other goodies (that she may or may not have already broken into!). DG has other great options like their Good & Smart and Clover Valley brands.
At Dollar General, you can shop for all your back to school needs in safety, as they've got their bases covered with sneeze-guards, social distancing and if you're wanting some extra safety precautions, you can utilize DG pick-up! See if DG Pickup has rolled out to your store.
This back to school season, we are going back knowing that Dollar General has us covered on everything we could ever need. With the Dollar General app, we were even able to save a little on supplies with their digital coupons. Download the app and be sure to check out the $5 off $15 stationary digital coupon. Each Saturday, you can save even more with the $5 off $25 digital coupon.
Teachers, DG has your back this year too. Check out their Teacher's Central that has tips and ideas for you. Bring your school ID in-store and get 20% OFF your purchase. They have the tools and items you need for the classroom whether at home or in the school.
What about you? Have you started your back to school shopping? If you need some help planning, be sure to check out DG's parents' page.