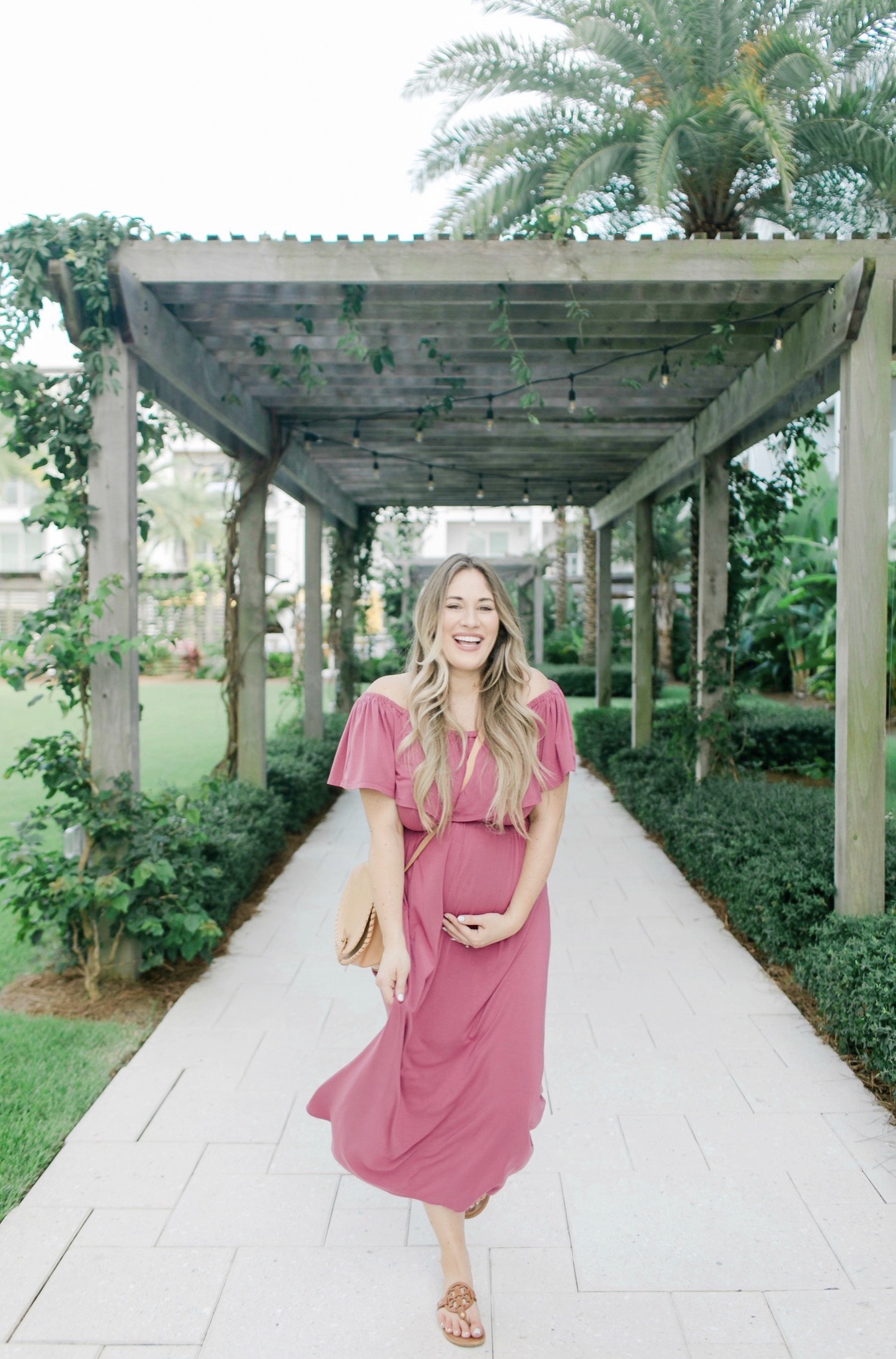 If you're anything like me, you hate to spend a lot of money! Don't get me wrong, there are those things we save up for and splurge, but it 100% has to be worth it. I have to be getting LOTS of use out of it! When I got pregnant this time, I knew I didn't want to spend a ton of money on maternity clothing. So…I made it as long as I could sizing up in my regular clothing. And now…I'm using La Belle Bump!
If you haven't heard of La Belle Bump, they are a maternity clothing rental service that was founded to help women feel stylish and comfortable during every stage of pregnancy. Its founder was a mom of 3 who didn't want to spend a ton of money and was struggling with feeling stylish while pregnant. I can 100% relate!
La Belle Bump's box subscriptions have the option of a 3 item box for $69 a month or a 5 item box for $99 a month from some of the best maternity brands out there. You can keep items as long as you want and exchange them as often as you want, and shipping both ways is free. That means if you rented 5 pieces and used them for the month and then exchanged them for another 5 items the next month, you would pay $198 for 10 items to wear for 2 months total. And if you did the 3 item box for 2 months, it would be $138. That is completely worth it in my opinion!
Maternity clothing can really add up and be expensive to only wear for a few months to 9 months. I've just finally started wearing maternity clothing, and I definitely don't want to spend a ton of money for only 3 months of use. That's why I love La Belle Bump! They are so affordable, and I got so much use out of the items they sent me!
They hand selected all 5 of my items based on what I told them I usually wear. They sent me the 4 dresses you see below and the cutest animal print pencil skirt that I wore for a dinner date with the hubby on my birthday. I LOVE everything they sent, and it all was completely right up my alley.
And if you have any special occasions coming up, they also offer a special event box too (think weddings, showers, maternity pictures, holidays, etc.) If you're currently expecting or even know someone is (they would love to be gifted a box!), you will definitely want to check out La Belle Bump so you can affordably rent some super stylish maternity clothing instead of tying rubber bands around the buttons on your jeans. = )
Use code WALKINGINMEMPHIS2020 for 15% off your first order at La Belle Bump.
It is valid for new customers only in the U.S. Did you try a subscription box while you were pregnant? Let me know in the comments below!