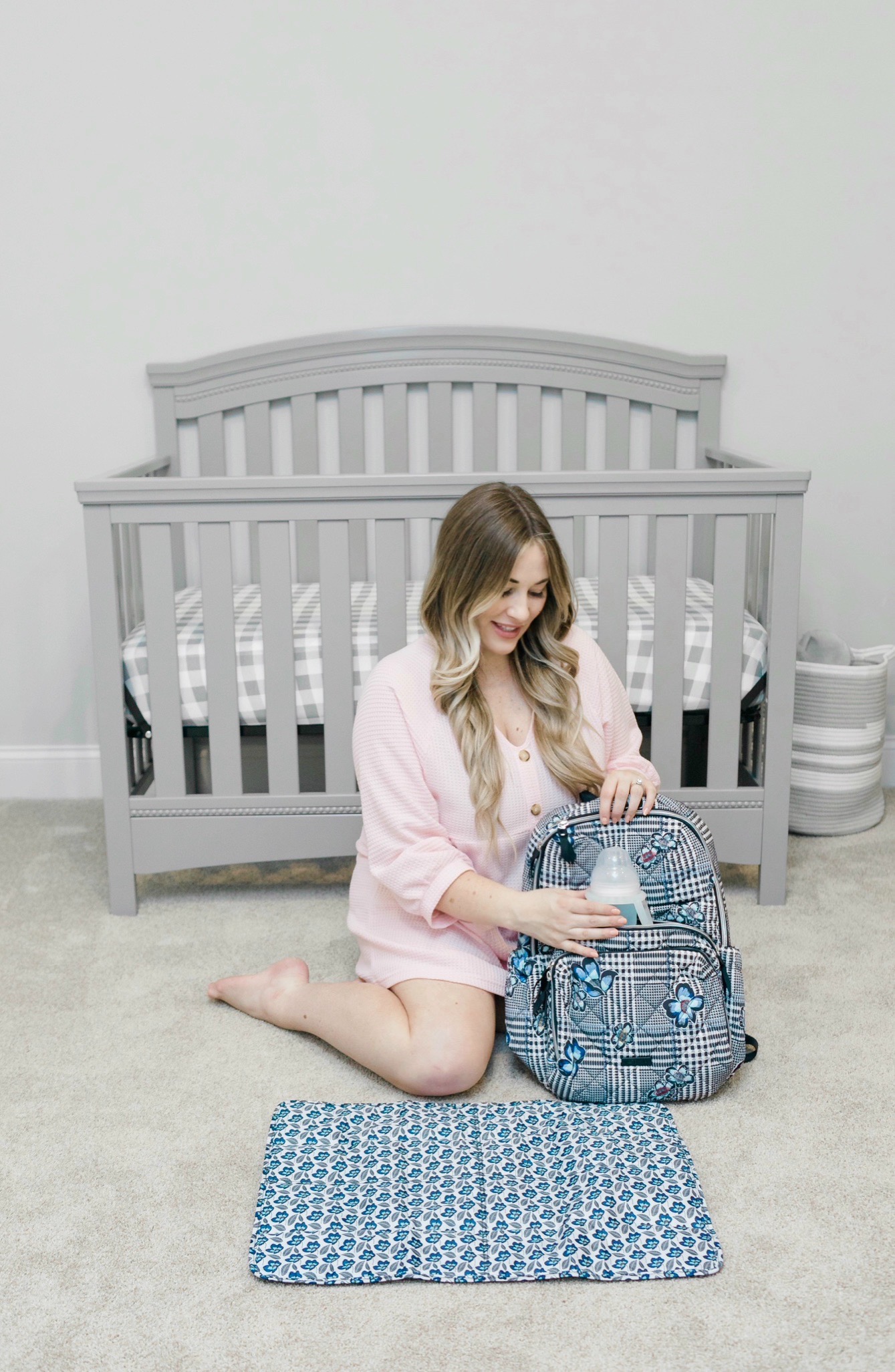 This post has been a long-time coming, y'all! I've been so looking forward to sharing all of my baby registry essentials. If y'all follow me over on Instagram (and if you don't, you should be!) you've been seeing me share loads of fun baby (and mama) goodies.
We just had our baby shower last weekend, and we had such a fun day celebrating with parents and siblings. Today, I'm adding all of those to a comprehensive list so y'all can see the things I think are definitely worth adding to your registry.
Baby Registry Essentials
Nursery
Crib Sheets – Aden & Anais, New Arrivals
Bins – Pehr Designs, Pottery Barn Kids
First Year Frame – Mud Pie, Pearhead

Feeding
Breast Milk Storage – Kiinde, Dr Browns, Medela

Diapering
Diapers – Pampers, Hello Bello
Changing Pad Covers – Copper Pearl, New Arrivals

Bathtime
Bathtub – Infant Tub for the sink + Tub that can go in the bathtub

Baby Gear
Baby Carrier – LÍLLÉbaby, Solly

Health & Safety
Medicine Kit – Tylenol, Gripe Water, Gas Relief Drops

Playtime
Stuffed Animals
Baby Gym – This Dockatot Playgym with hanging toys is amazing!

Clothing
Outfits – Feltman Brothers, Mud Pie

Bedtime
Sleep Sacks/Swaddles – Merlin's Magic Sleep Suit, Zippy Zip Swaddle, Halo Sleep Sack, ErgoPouch

For Mama
Diaper Bag – Freshly Picked, Fawn Design, Lily Jade
Nursing Cover – Etty & Roll, Milksnob
Nursing/Pumping Bras – Kindred Bravely, Boob Design, Simple Wishes
Fridababy MomWasher (upside down peri bottle!)

What items did y'all add to your baby registries? Am I missing anything? Let me know!