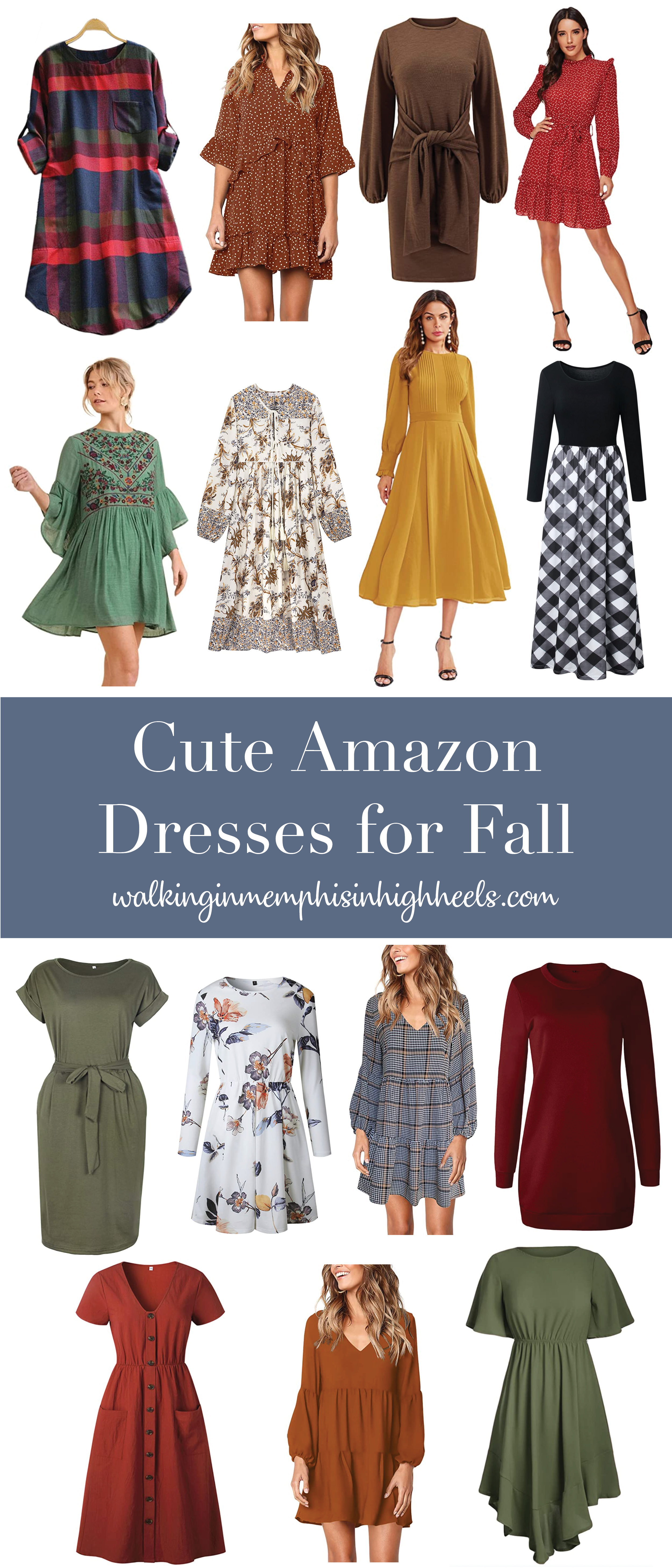 SHOP THESE CUTE FALL DRESSES ON AMAZON:

Fall is officially upon us here in the South! We've had quite a few days with really cool, and beautiful temperatures. Even if it's still getting warm in the middle of the day, it's getting me really excited for actual fall weather to get here.
I've been stocking up on cute fall dresses (because in the 3rd trimester of pregnancy, pants are so overrated) and lots of those have been coming from Amazon. On my Instagram stories tonight, I'm teaming up with a few friends to share a fun Amazon try-on. Be sure you head over and check out my stories as well as the other girls'!
In the meantime, I've rounded up some of the cutest fall dresses I could find from Amazon and I'm sharing those with you here now!
Have y'all started your fall shopping yet? Let me know in a comment below!