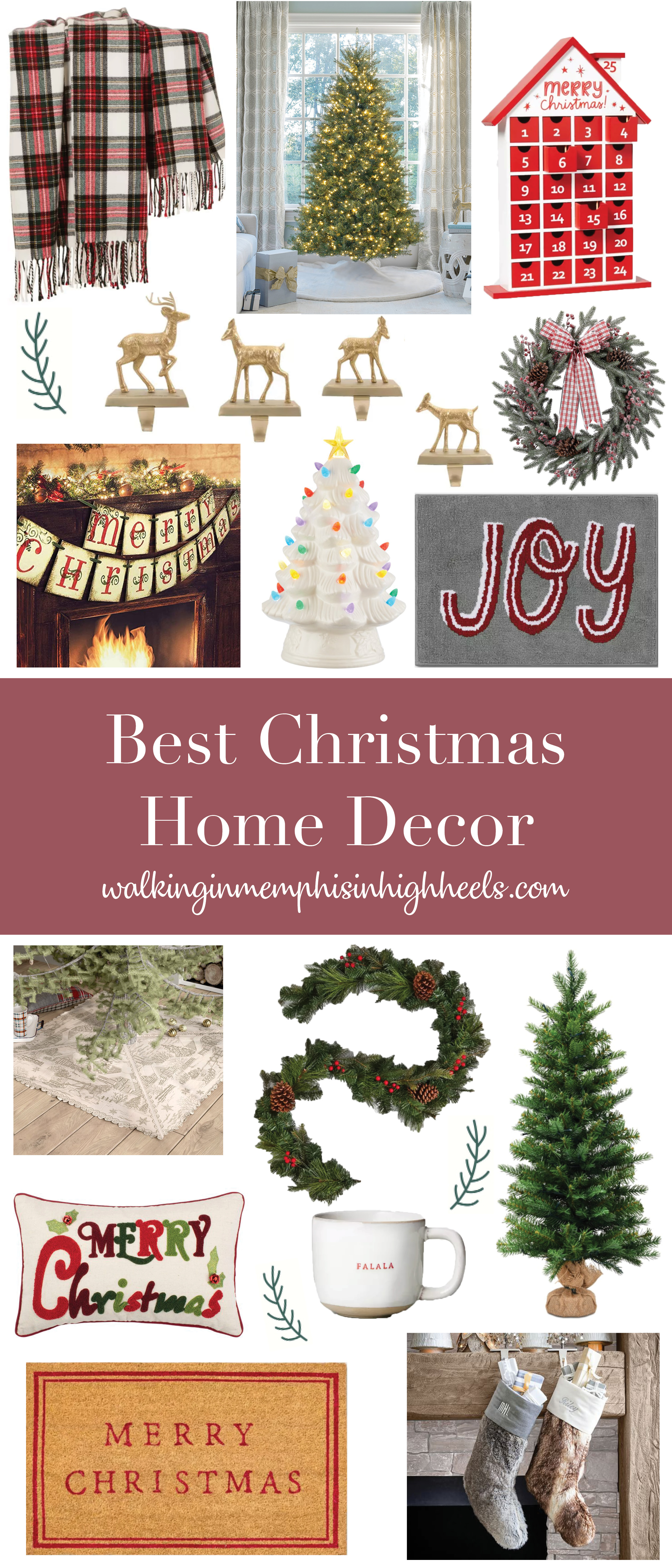 SHOP THE BEST CHRISTMAS HOME DECOR:

Yep, we're moving straight on to Christmas y'all! With a newborn here this week, I figured it would be SO much easier to go ahead and decorate before he is here. While I still have the time, the energy and the sleep lol! Matt, Leighton and I had so much fun decorating this past weekend! It was such a fun, special weekend, and it was our first time decorating as a family since Matt and I didn't live in the same house or state last year!
If you're like me and just can't stop the Christmas spirit already, I have rounded up some of the best Christmas home decor this year. Several of these pieces I already have and the others are on my list to order asap! If I remember anything about having a newborn, it's that you never sleep and somehow you shop online A LOT lol!
What about you? Have you already decorated for Christmas? Let me know in a comment below!