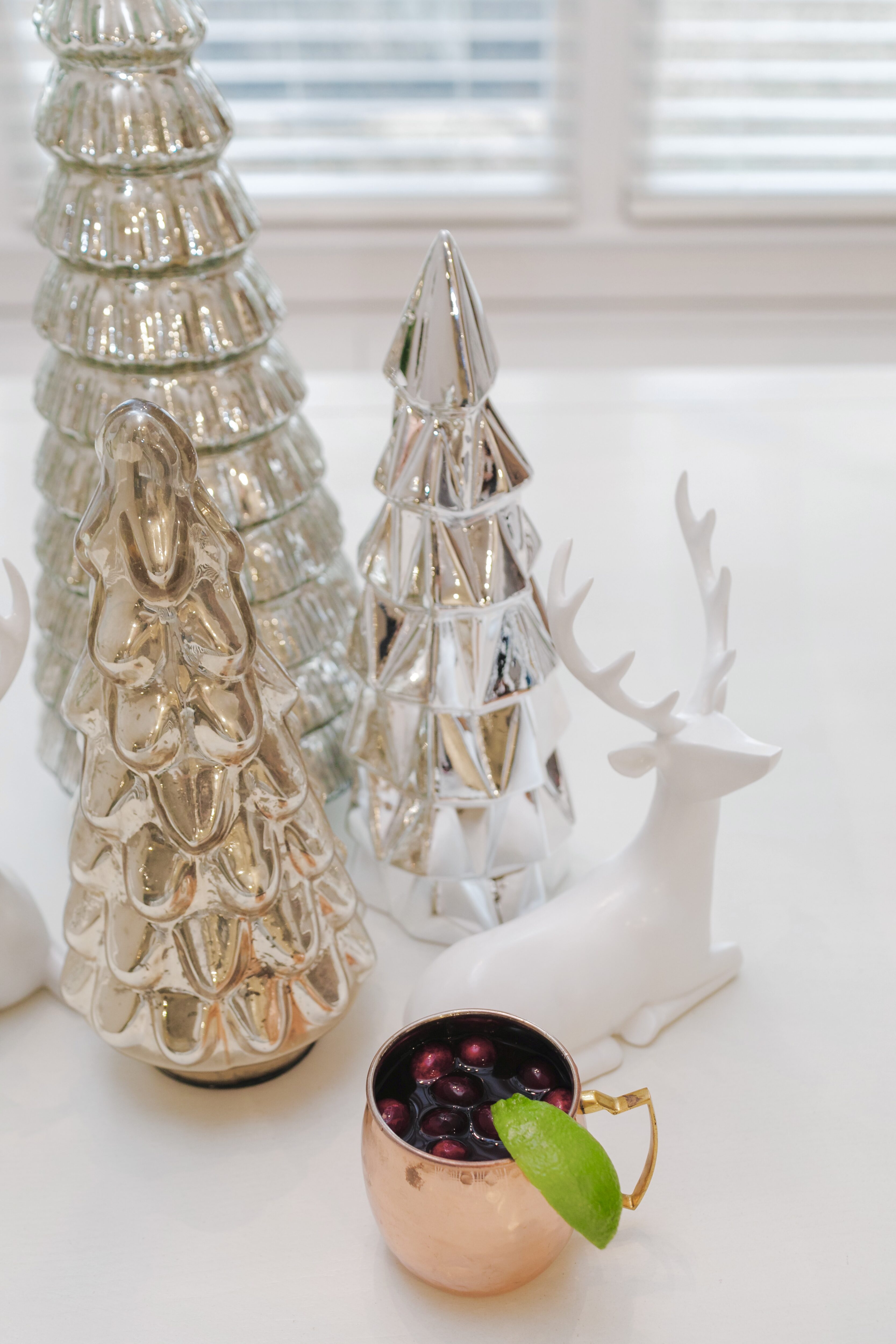 I feel like it's been forever since I've had a Moscow mule, and with the holidays here, I just couldn't help but crave one! It is so refreshing, and what better to make it for the holidays than to add cranberries?! You can even add in orange slices or pomegranate too. The choices are endless!
Cranberry Moscow Mule Recipe:
Ingredients for your Cranberry Moscow Mule:
Cranberries
Cranberry Juice (We used Cran-Apple)
Ginger Beer
Vodka (We used Tito's)
Lime
Rosemary or Mint for garnishing
Moscow Mule Recipe:
Place chopped ice into a copper mug.
Add in 4oz of ginger beer, 4oz of cranberry juice and 2oz of vodka.
Shake the mixture well.
Top with cranberries, a slice of lime and rosemary or mint if you want.
Matt isn't a big rosemary fan (I am though!), and we were out of mint, so we left it off this time. You can also sub ginger-ale and leave out the vodka for a virgin drink. Or you can sub rum for vodka if you prefer rum.
Matt and I made these cranberry moscow mules at home last week, and they were SO good! It was the perfect light and festive drink. If you make the recipe, let me know. I love how easy it is to make. Do you like Moscow mules? Do you like adding fruit to them in different seasons?