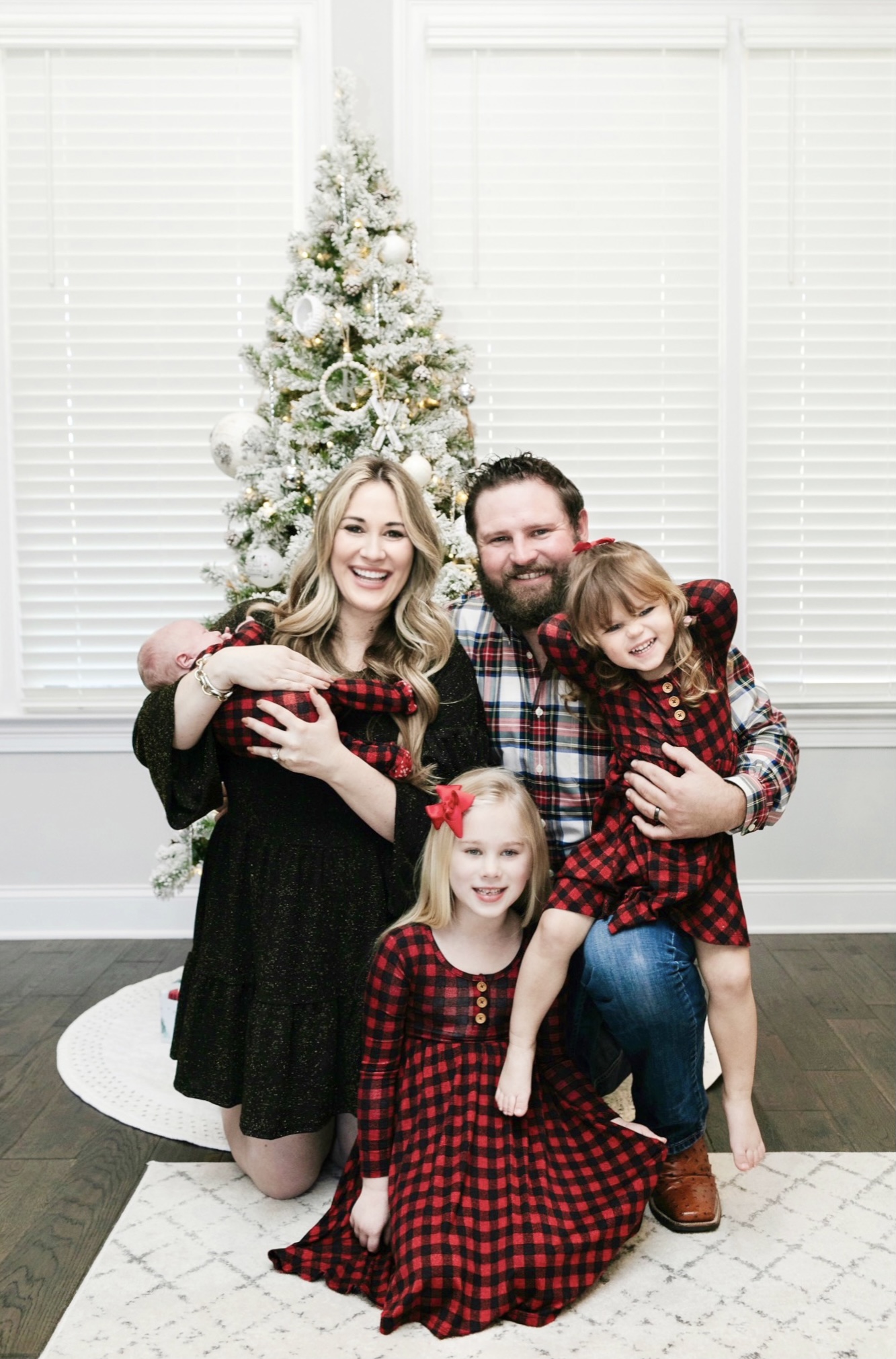 Merry Christmas (eve) y'all!
I'm so excited to share these first pictures as a family of 5 with y'all and to get to celebrate this weekend with all the kiddos and Matt! We don't really plan to go anywhere, but we do plan to play around the house like crazy with all the kids, cook with immediate family, bake lots of cookies, open presents and celebrate Jesus' birth!
However y'all celebrate, I hope you have a great Christmas, remember the reason for this special holiday, get to see some loved ones and just relax a little too. Merry Christmas! And of course I'll be back tomorrow with some great sales that are going on over the weekend. Have a great long holiday weekend y'all!