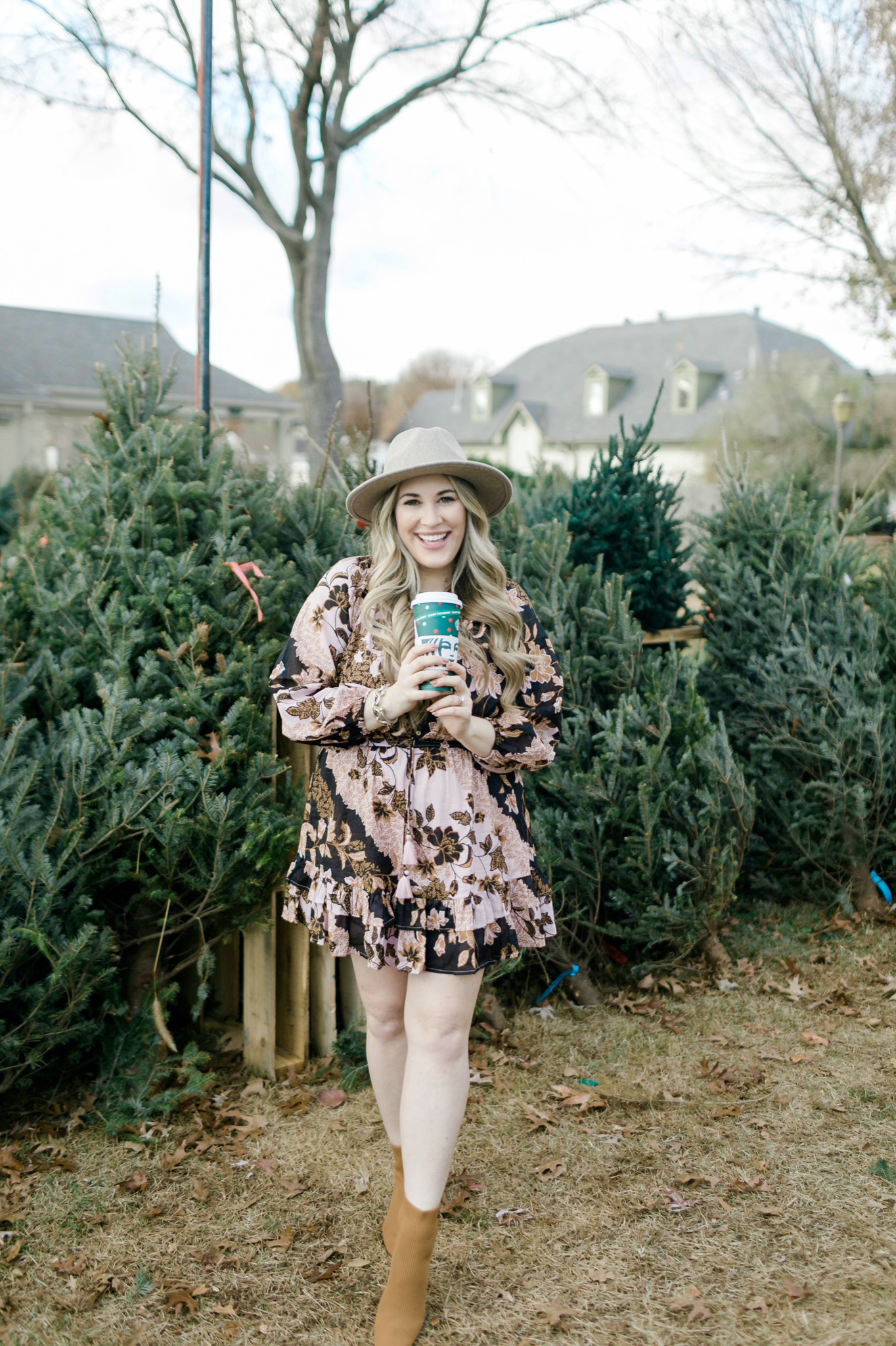 SHOP MY LOOK:

It's the most wonderful time of the year! This week marks my EIGHTH year blogging, can y'all believe that? Part of me can't believe it's already been 8 years and part of me feels like I blinked and we're here. It's been a whirlwind, y'all! If you've been loving seeing those "how it started vs. how it's going challenges", please take a look back at how my blogging journey started with my first post ever.
As I reminisce back on the last 8 years, I can't help but be so insanely grateful for all of you. I'm grateful to y'all for reading my posts, liking and commenting on my social shares, engaging with me, and just being a part of my family's journey over the last few years. Y'all being here means more to me than you might ever know. I know that I wouldn't be here if it weren't for y'all showing up for me and supporting me every single day. So, THANK YOU!
To celebrate my 8th year, I'm doing an entire week of amazing giveaways for y'all! I've teamed up with some awesome brands to give away some of my very favorite goodies and to help say thank you for your continued support.
Kicking it off today, I'm giving away a Vera Bradley Hardside Spinner Luggage Set! Y'all know I love Vera Bradley's luggage, and I know you'll love it to! Head to the very bottom of this post to get all the details on entering and good luck!
Again, I can't thank y'all enough for all of your support over the last 8 years. I don't think I'll ever find a way to show y'all just how appreciate I am but I hope this week of giveaways is a small reminder of how much you mean to me, and how truly blessed I am to have you all here.