This post is sponsored by BabbleBoxx. All opinions are my own. Thank you for helping me support the brands I love.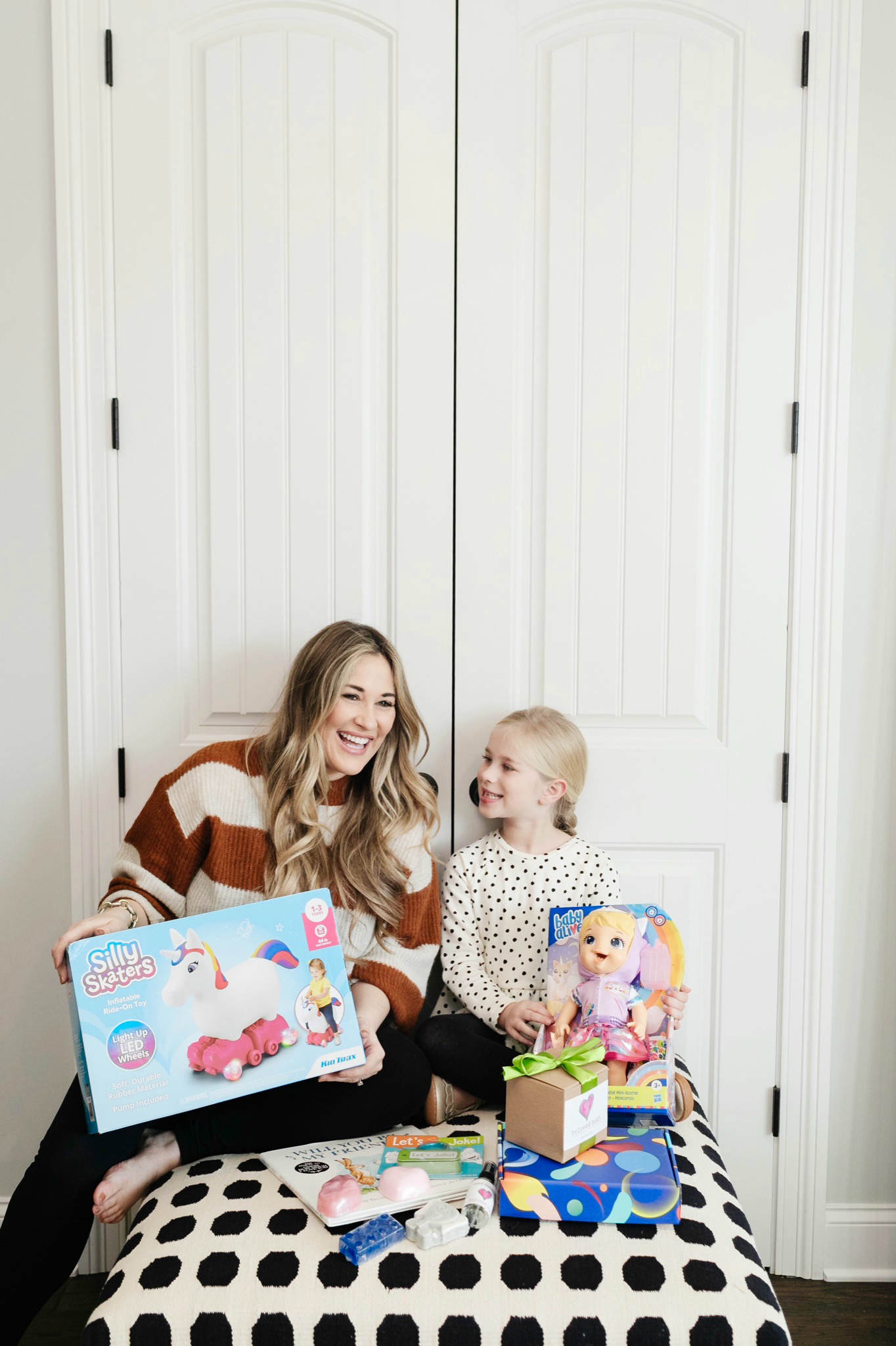 I think it is officially safe to say that we are seriously in the thick of the holiday season! Post-Black Friday/Cyber Week, things are really starting to get real, y'all. I'm sure I'm not alone in feeling like we're coming down to the wire here.
Even though I tried to do much of my shopping early, #pregnancybrain was really real with Grayson and I definitely forgot some things. If y'all are in the same boat, today's post is for you.
Matt and I have two little girls between us, plus my sweet niece, Annie. We're still needing to buy a few more gifts for them. With the help of Babbleboxx, we got lots of super fun gift ideas for any little girls in your life!
Fun Gift Ideas for Little Girls:
If your little ones loved "Guess How Much I Love You", they'll love seeing Little Nutbrown Hare as he learns about friendship.
Get your kiddos talking when you're at the dinner table. You'll love to hear the answers to these funny questions when they come from your kids! Use code MERRY to get a FREE Unicorn plush doll with orders of $40+.
A unicorn on roller skates? What more could a little girl ask for? They can ride or push along this adorable friend! Now through December 14, 2020 you can use code BABBLE5 to get $5 off!
Kiddos will love these 4 soaps, perfect for little hands. They'll love changing it up at each bath time! Now through December 20, 2020 use code BABBLEBOXX at checkout and save 15% on your order!
The cutest little, fairytale-worthy babies that your girls will love! There's a few different adorable styles that are perfect for any imagination!
Play On! is a subscription series or you can purchase individual kits. This screen-free, musical adventure is the perfect way to help your kids pass the time with the help of their imagination. Right now, you can use code ADVENTURE10 to get 10% off all Play On! orders.
The girls have been loving these gift ideas from the Babbleboxx. They haven't even asked to watch TV because they've been far too busy letting their imaginations run wild.
What about you? What types of presents are your little girls asking for this year?