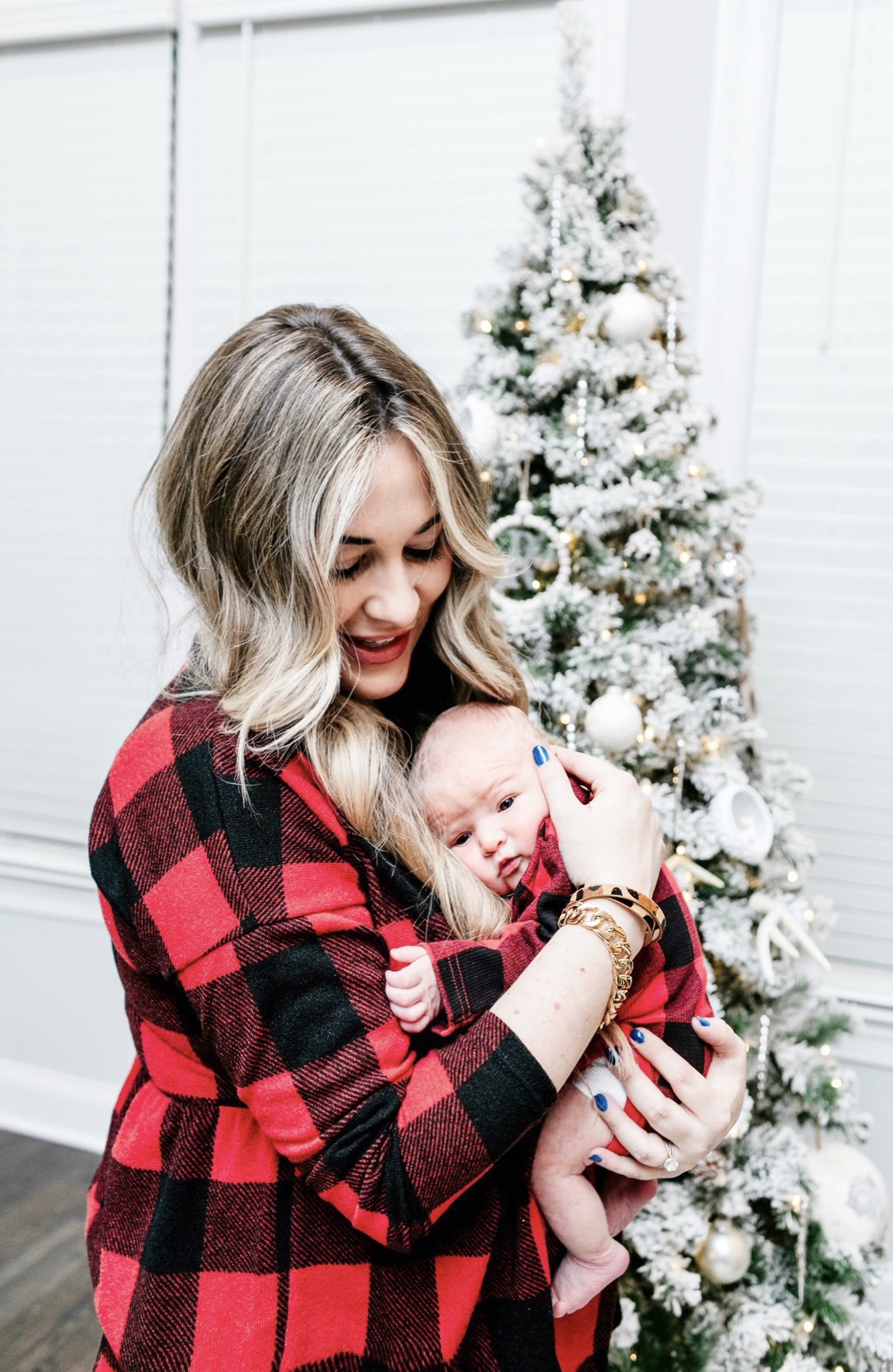 SHOP MY WINTER PRINTS LOOK:

Happy middle of December…what?! I know, it's crazy! I'm excited though! I just love this time of year, and having a newborn at the holidays again is even MORE exciting! Though we won't be visiting family or doing our usual, it will still be nice jut getting to spend some time off with the kids.
These pictures were taken just 4 days postpartum…omg. And now Grayson is a month old! Where did the time go?! He looks so itty bitty in his little beanie and buffalo plaid. Speaking of buffalo plaid, y'all know I'm a sucker for it! This has been one of my newest favorite tops, and it's not maternity. It's only $44, so make sure you scoop it up before it's gone! It's definitely a staple!
What are some of your favorite winter prints and patterns this season? You already know my answer. = )
Make sure you check out the featured bloggers below and upload your own favorite winter prints. P.S. Don't forget to check out all 5 of the blog posts from last week for my 8 year blogiversary an enter all 5 giveaways. They end this weekend, and they are all such great prizes!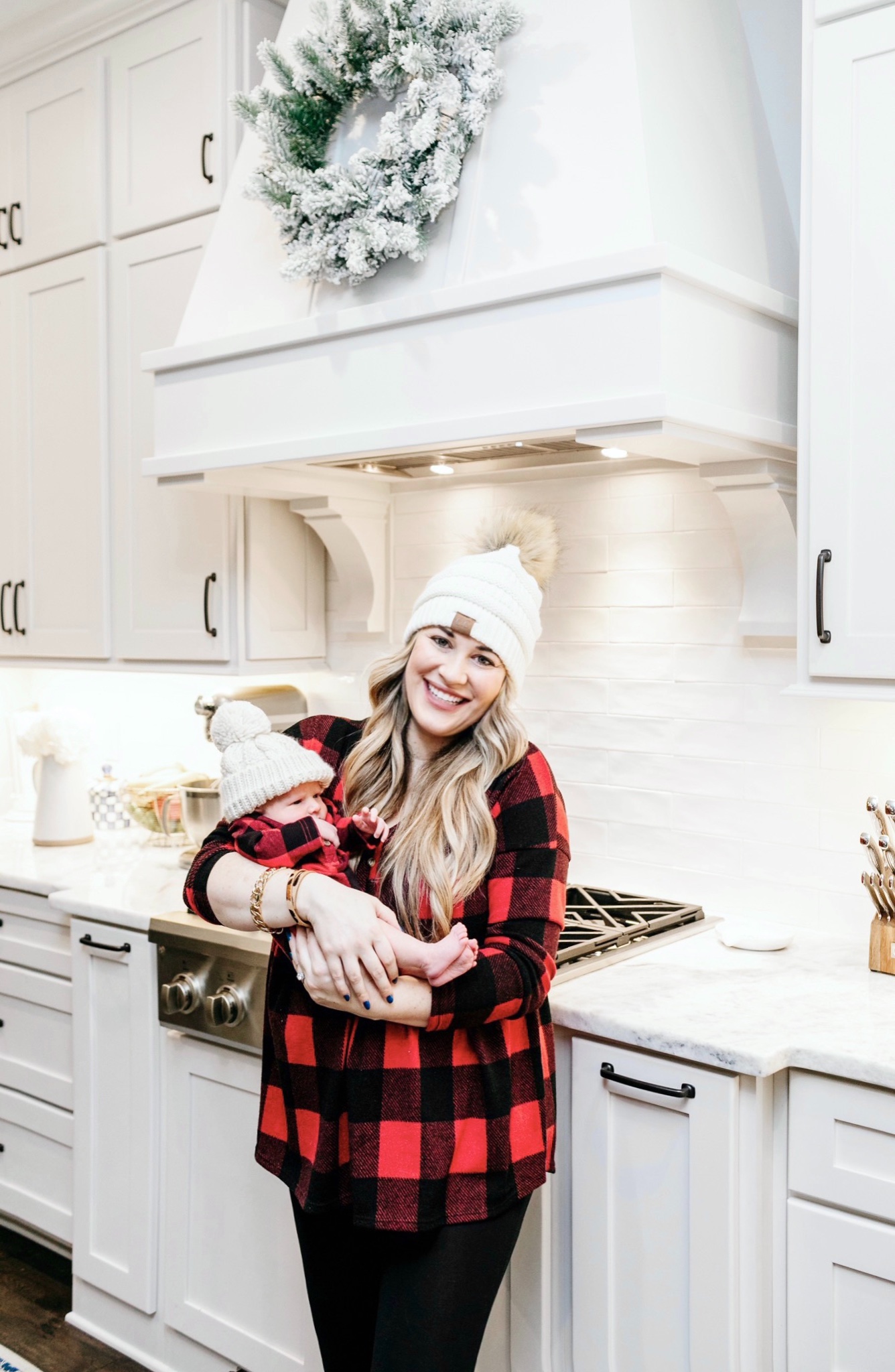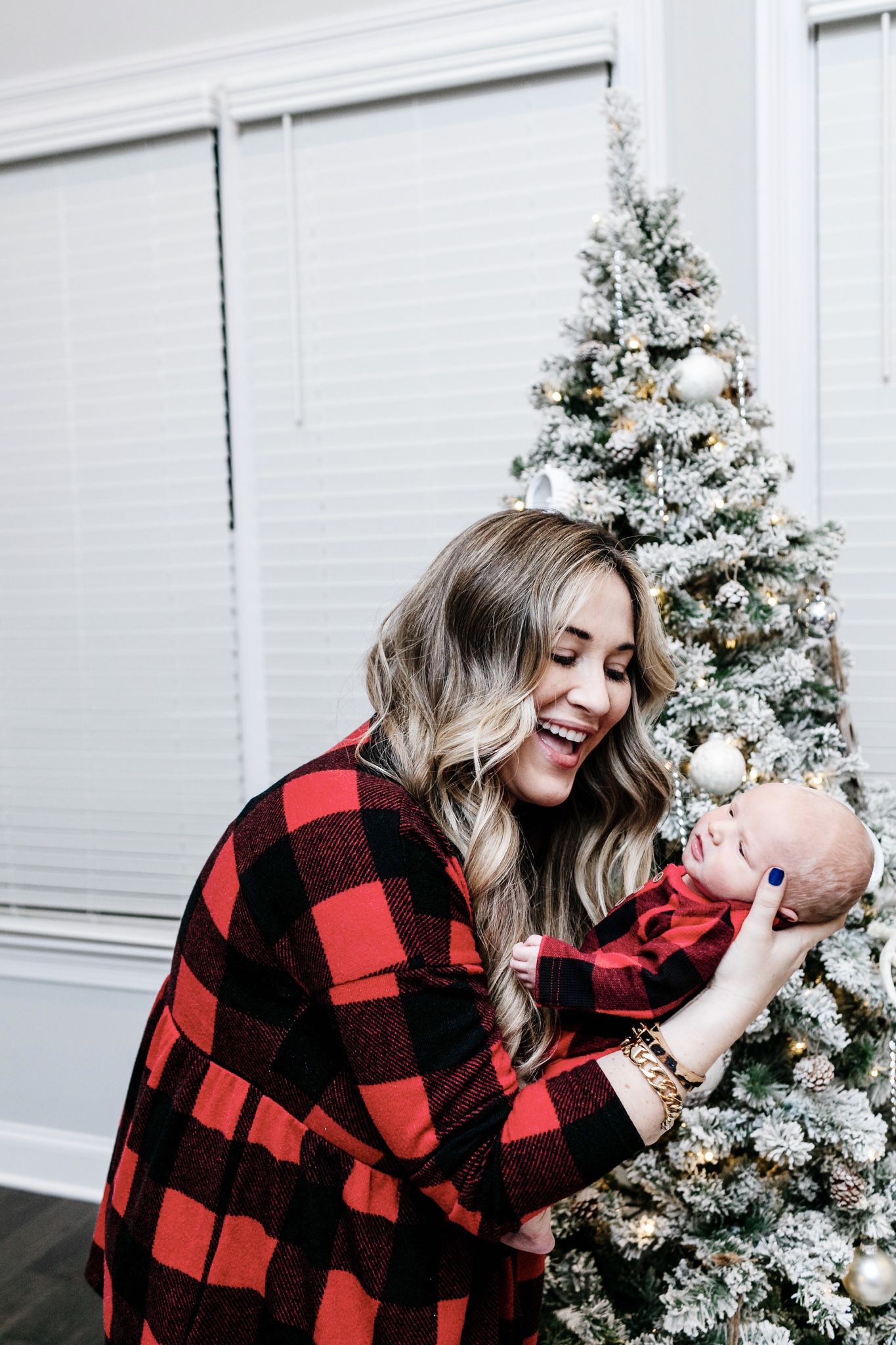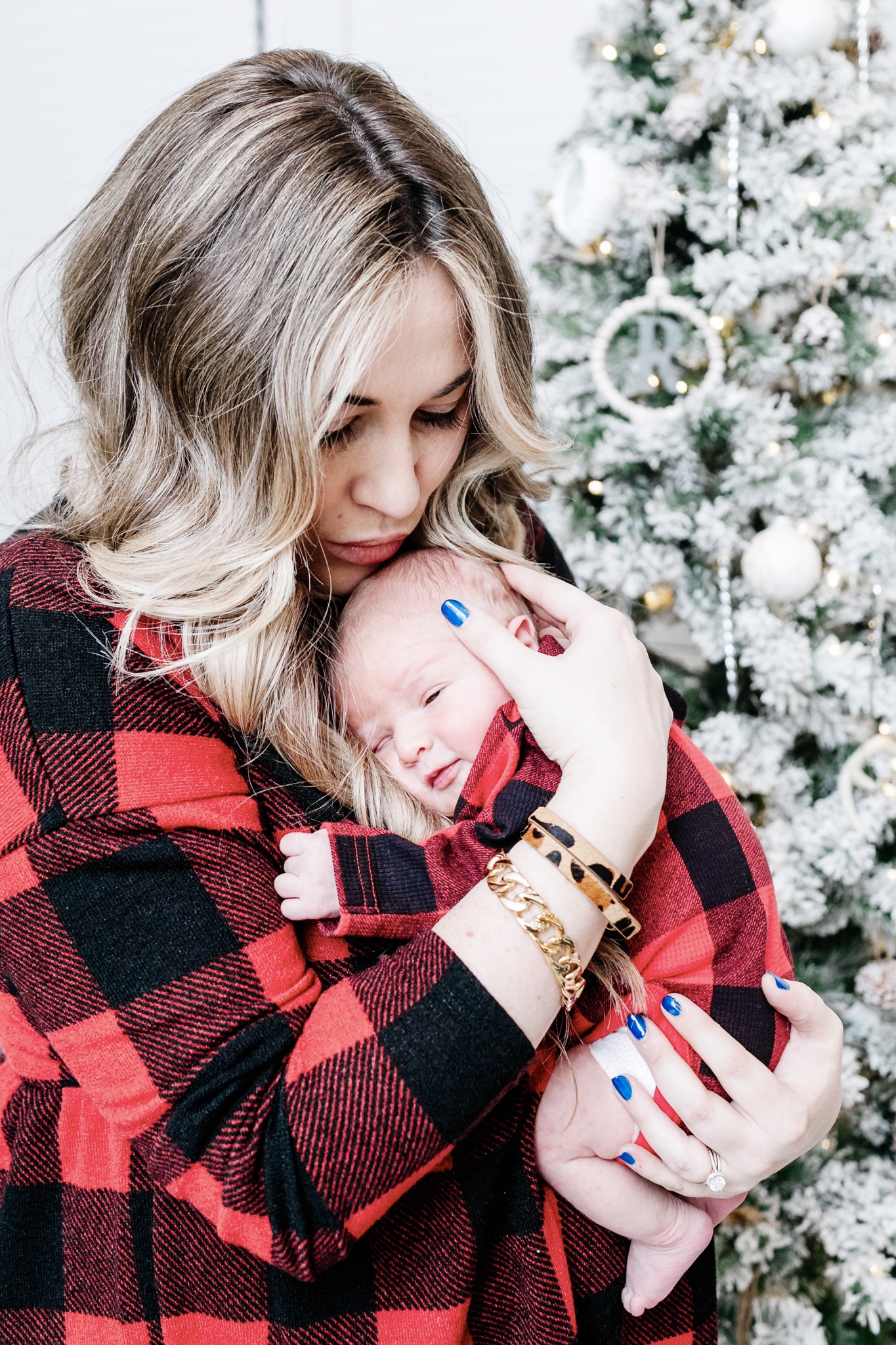 WINTER PRINTS & PATTERNS
Walking in Memphis in High Heels | The Fashion Canvas
~~~
The featured bloggers are Amy's Creative Pursuits and Avec Amber
because we loved their Christmas/Holiday Looks from last week's linkup.
Add your link below and make sure to follow the theme for your chance to be featured on our blogs.