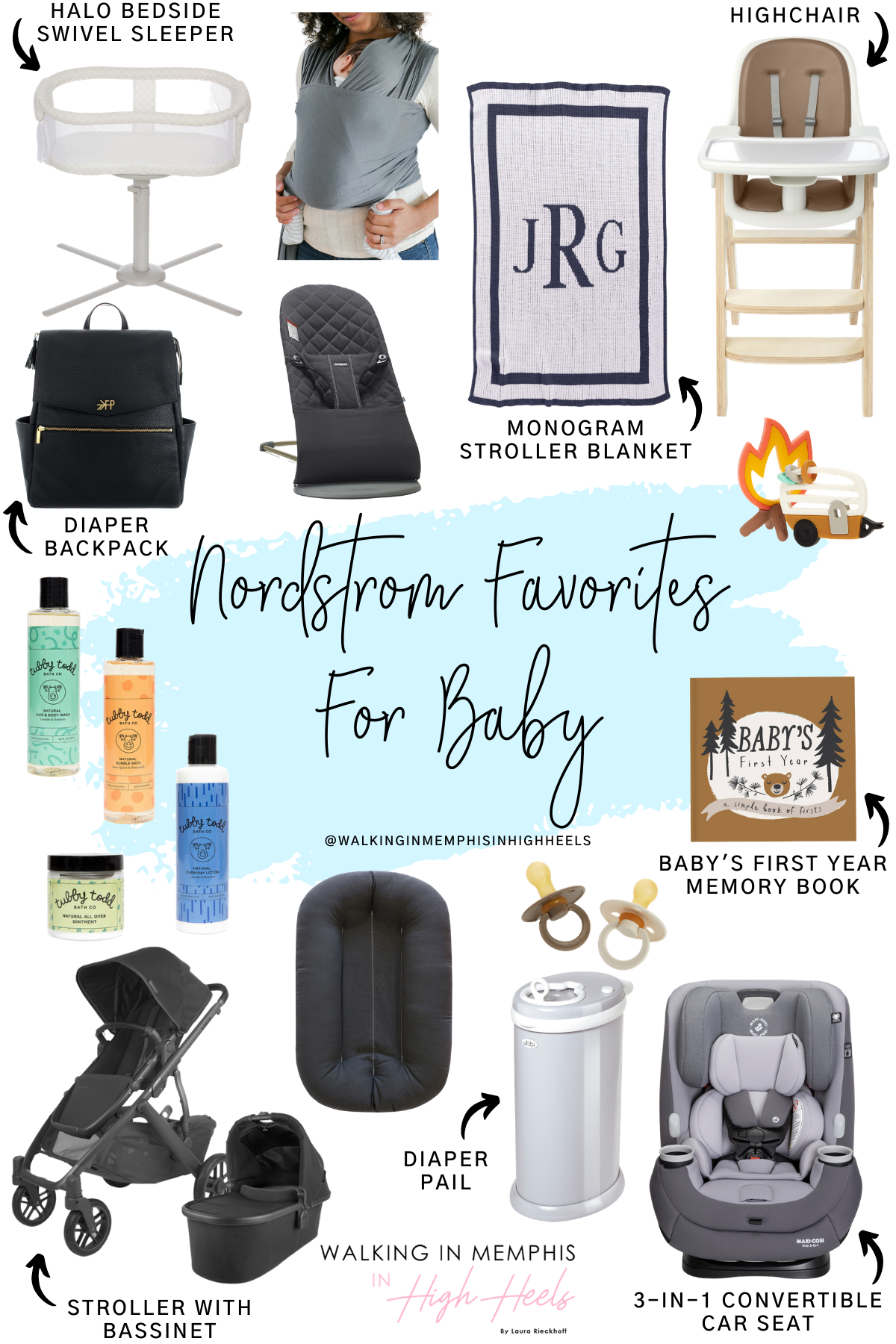 Now that I'm a new mama again, I'm quickly remembering about all the best baby products. I've been researching, testing and finding my favorites and least favorites.
Personally, when it comes to baby products, I find so often that you get what you pay for. Baby products, if they'll make your life easier in those first few, challenging months, are well worth the money you'll pay for them.
Today, I've rounded up some of my top baby picks from Nordstrom. Y'all know that Nordstrom is one of my favorite places to shop anyway, so why not shop for Grayson there too?
Several of these products like our Solly wrap, my Freshly Picked diaper bag and this diaper pail are items we use almost daily. Others are items we don't necessarily use daily but are still worth their weight in gold!
What about you? What are some of your Nordstrom favorites for baby that you've scored? Let me know!
SHOP MY NORDSTROM FAVORITES FOR BABY: