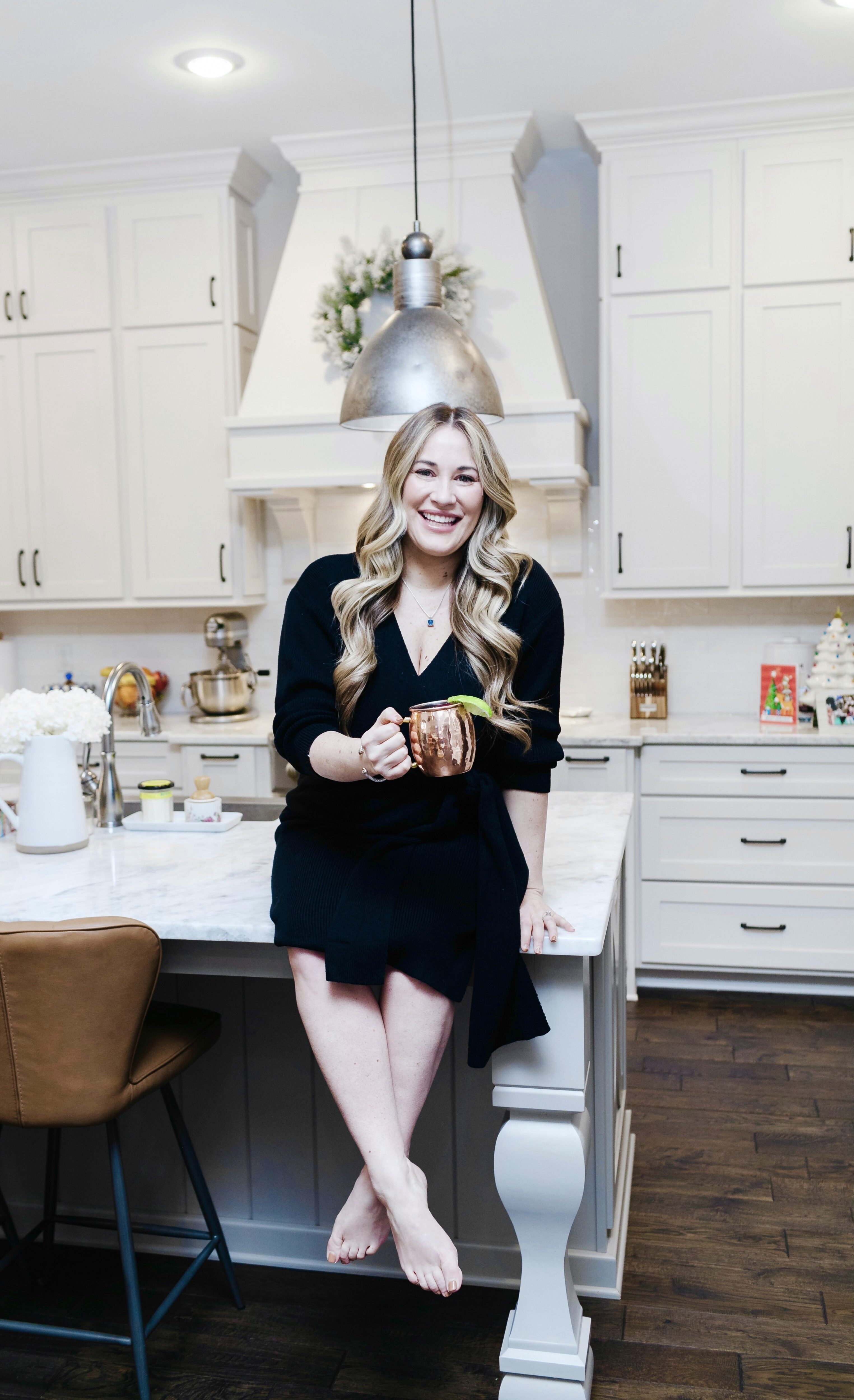 SHOP MY BLACK MONOCHROME OUTFIT:

How was everyone's Christmas and New Year?! Even though we spent them both at home with immediate family, we have had a crazy busy time with all the kiddos! And we rang in the new year by going to bed at 10:30pm. Grayson went to bed and slept 6 hours before eating and going back to bed. So we said happy new year in the middle of the night. = )
I don't know about y'all, but I love a good black monochrome outfit. Not only does it look chic and elegant and on trend, it is so slimming! I have been loving this pretty dress from Liv Maternity. It is for postpartum, and it hugs all my curves perfectly. I wore it this past week for dinner. Matt and I got food to go from Stix, made festive cranberry Moscow mules and just relaxed with the baby. Click here for my cranberry Moscow mule recipe!
This dress is perfect for nursing mamas, but I've linked 3 other great non-nursing or maternity ones above. I love a good knit sweater dress, especially around the holidays. Pair it with some heels or OTK boots, and it will look good this winter no matter whether you're going out or staying in like us! What do you think about all black outfits?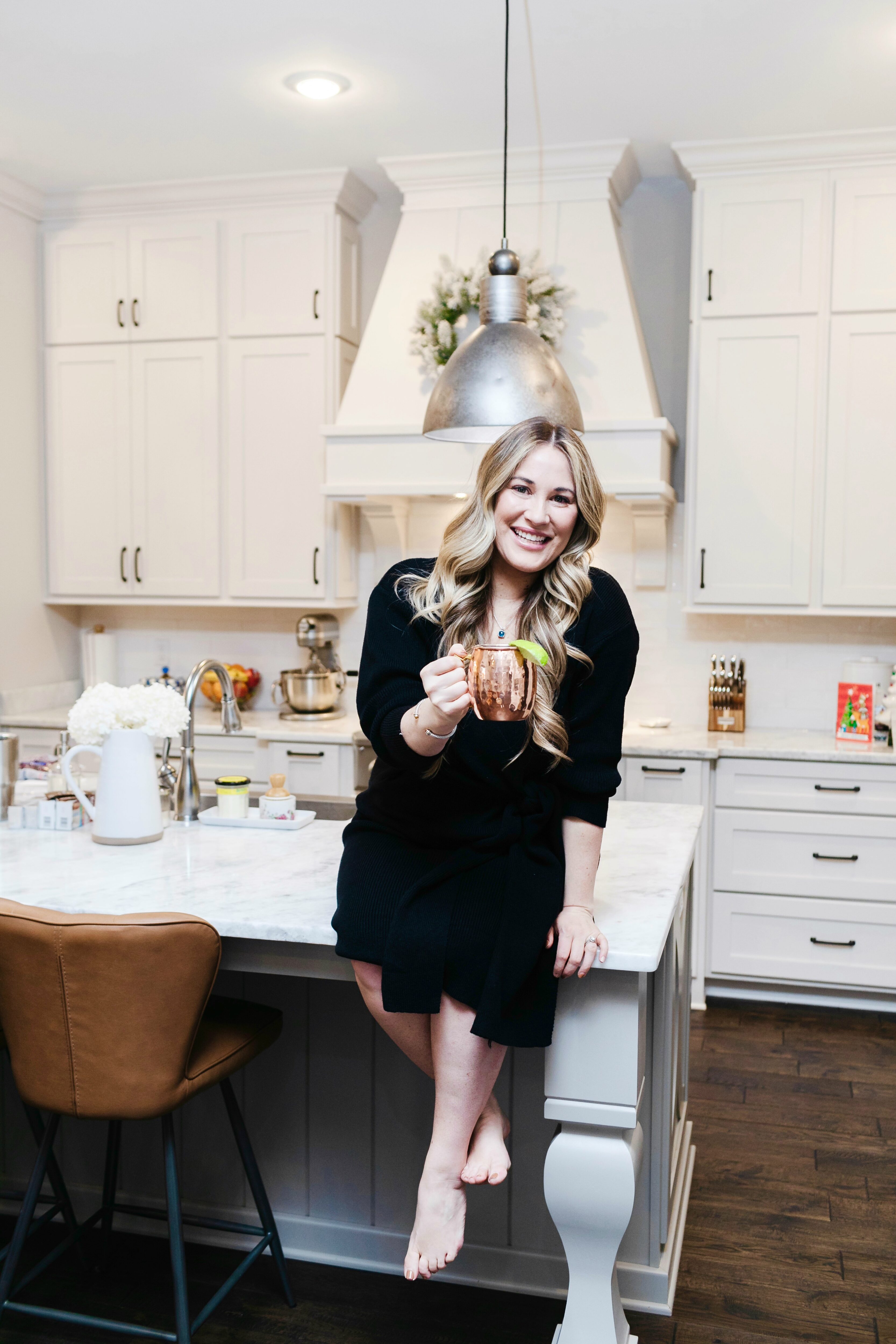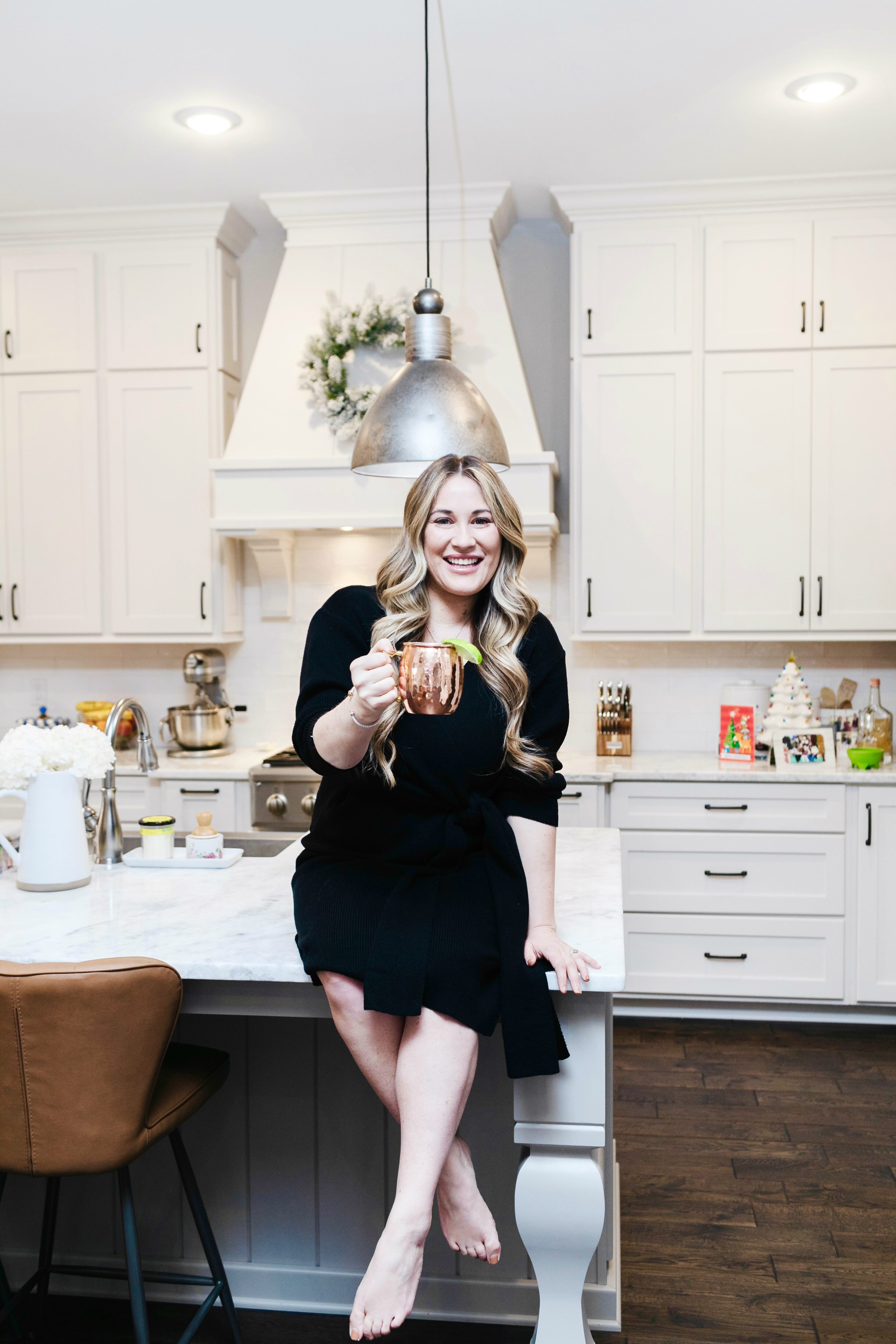 Head To Toe Black
Walking in Memphis in High Heels | The Fashion Canvas
~~~
The featured bloggers are Nancy's Fashion Style and Graceful Rags
because we loved their Free Day looks from last week's linkup.
Add your link below and make sure to follow the theme for your chance to be featured on our blogs.