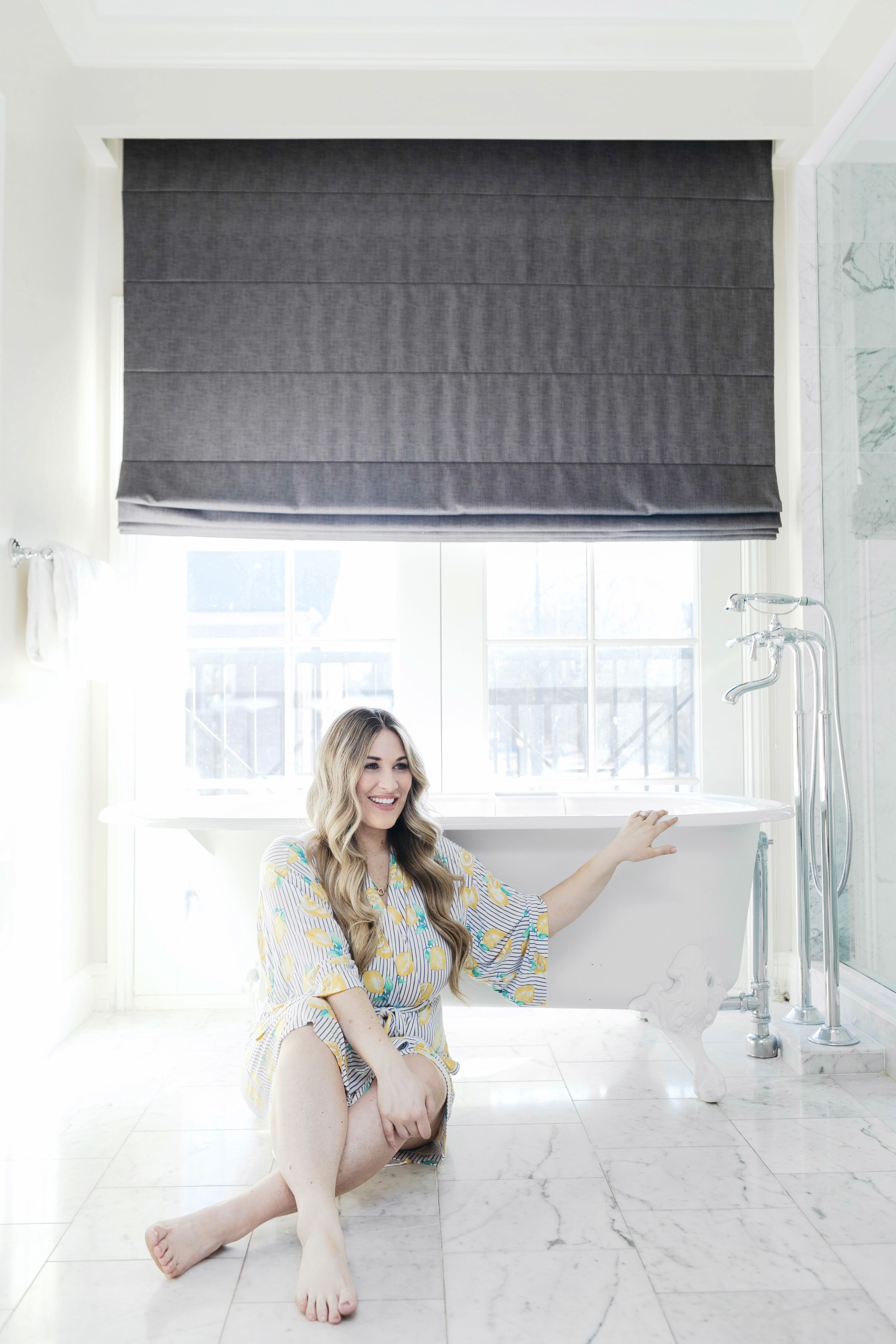 Winter can be super harsh on our skin. Am I right? I know I'm personally prone to get dry patches when the cold weather hits. With harsher weather, your skin can really take a beating. Add having just had a baby (hello skin changes) and wearing a mask when you leave the house, and you added even more abuse and dryness to your skin! I'd say that calls for a little TLC; wouldn't you agree?
One of my favorite ways ways to get my skin back in check is by treating myself to a spa day! Y'all know how much I love Ivy Spa here in Memphis, and if you've been around for a bit, you'll remember that I talked about them when the pandemic first hit, right here. Ivy Spa has so many amazing treatments to help with dry skin as is, but I wanted to share more about their new treatment option that helps SO much with dry, winter-worn skin.
Liquivida was recently introduced at Ivy Spa. It's a vitamin IV therapy treatment that helps to heal and hydrate your skin. You can add vitamin IV drops to your treatment for even faster healing. This IV drip will supply your cells with necessary vitamins, minerals, and amino acids. This can help boost your immune system, minimize inflammation and scarring, strengthen your body with antioxidants and, in general, it can help improve the way you feel about yourself in your own skin!
There are a variety of different IV therapy treatments available:
The Liquilift
This is your one stop shop for all your nutrient needs. It has the greatest impact on mood and rehydrates the brain and other organs instantly.
Performance Hydration
This is recommended after intense physical activity to help give you stamina and recover muscles and recharge.
Fountain of Youth
Yes please! This one detoxifies the body and promotes healthier skin, hair and nails.
Natural Defense
If you're feeling under the weather, this one is perfect for you and will boost your immune system.
Rise and Shine
If you're short on sleep, this one is perforce for you and replenishes electrolytes, rehydrates the body and boosts your energy levels in just minutes.
The Executive
This one helps give you a sense of sharper memory and focus.
Glutathione
This treatment encourages cell revitalization and regeneration while detoxifying the liver.
Want to learn more about how these treatments can help your skin in big ways this winter? Head to LiquividaLounge.com to learn more and contact Ivy Spa on their main website, or via IG to book your treatment!
Would y'all ever consider an IV therapy vitamin treatment to help heal your skin after winter damage?