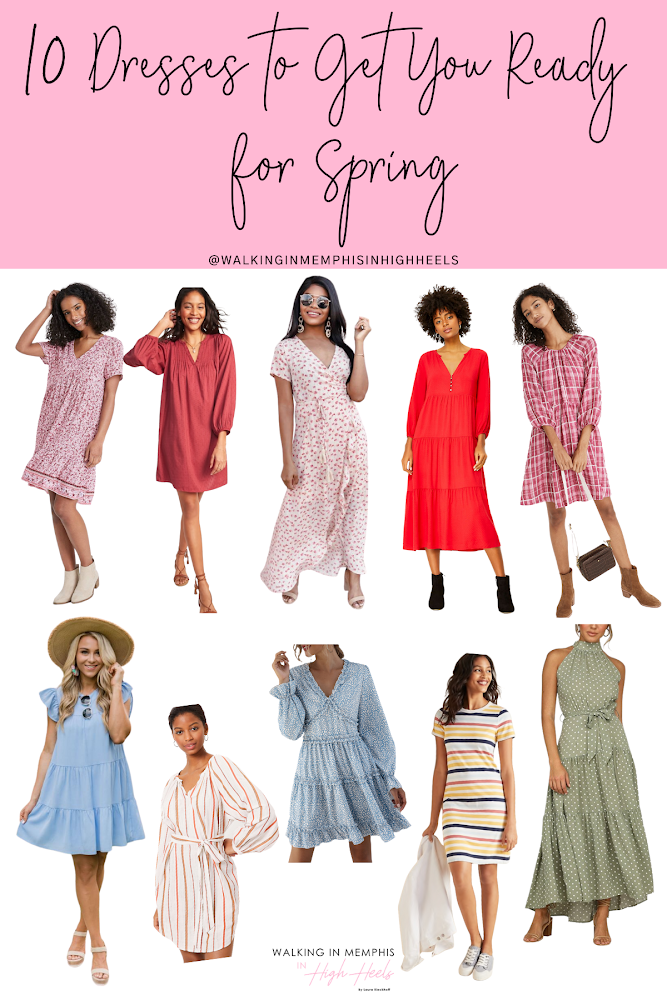 Happy Monday! Did y'all have a great weekend? Matt and I just got back from our anniversary trip in Branson and had a blast. On Sunday, we watched the Super Bowl. Did y'all watch? Are you in it for the snacks, the commercials, or the actual game. You can be honest here 😉
We've got another bout of cold weather here in TN (after a few glorious, warm-ish days last week). With those few warmer days we had, my mind wandered to spring and all the cute Spring fashion that is being released right now. Are y'all shopping for spring yet or are you still shopping for winter?
If you're shopping for spring time right now, you're in luck! I've rounded up 10 super cute dresses for spring that will seriously get you in the mood for the new season!