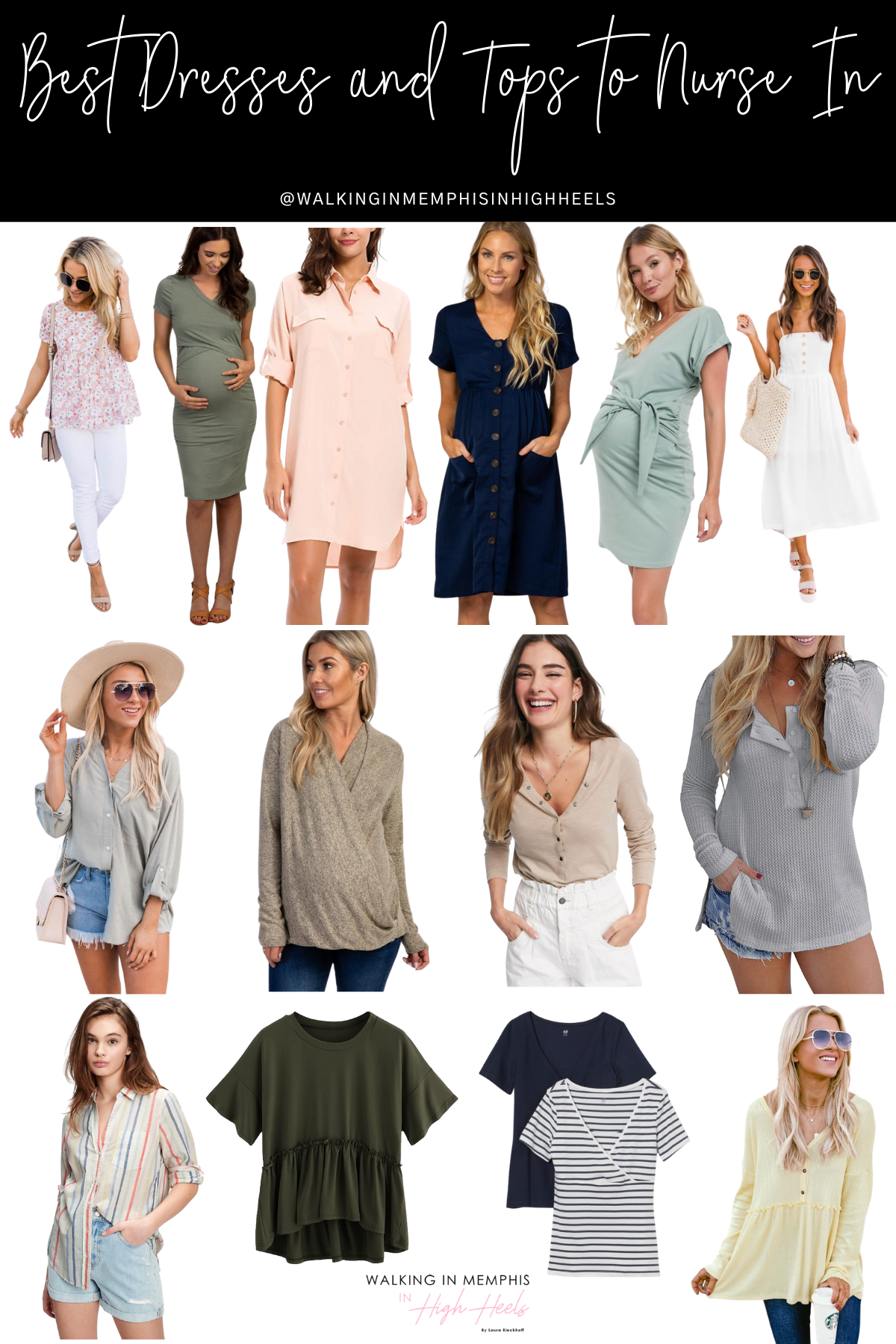 Another Monday has arrived! Here in Tennessee, this week is setting up to be a bit warmer than last week (Hallelujah!) and we're ALL ready for that.
Something I wish someone would have told me after having a baby is that, as a nursing mom, you are kind of forced into a wardrobe revamp. I had no idea that you'd have to think so much about whether a top or dress is easy to nurse in. When you have a hungry (hangry is a better term really) baby, you're going to want to to have easy access to their food source haha!
Today, I've rounded up some of the best dresses and tops for all you fellow nursing mamas. If you're looking for nursing-friendly pieces, that are still super cute, check out the options I've gathered!
SHOP THE BEST NURSING DRESSES AND TOPS HERE: