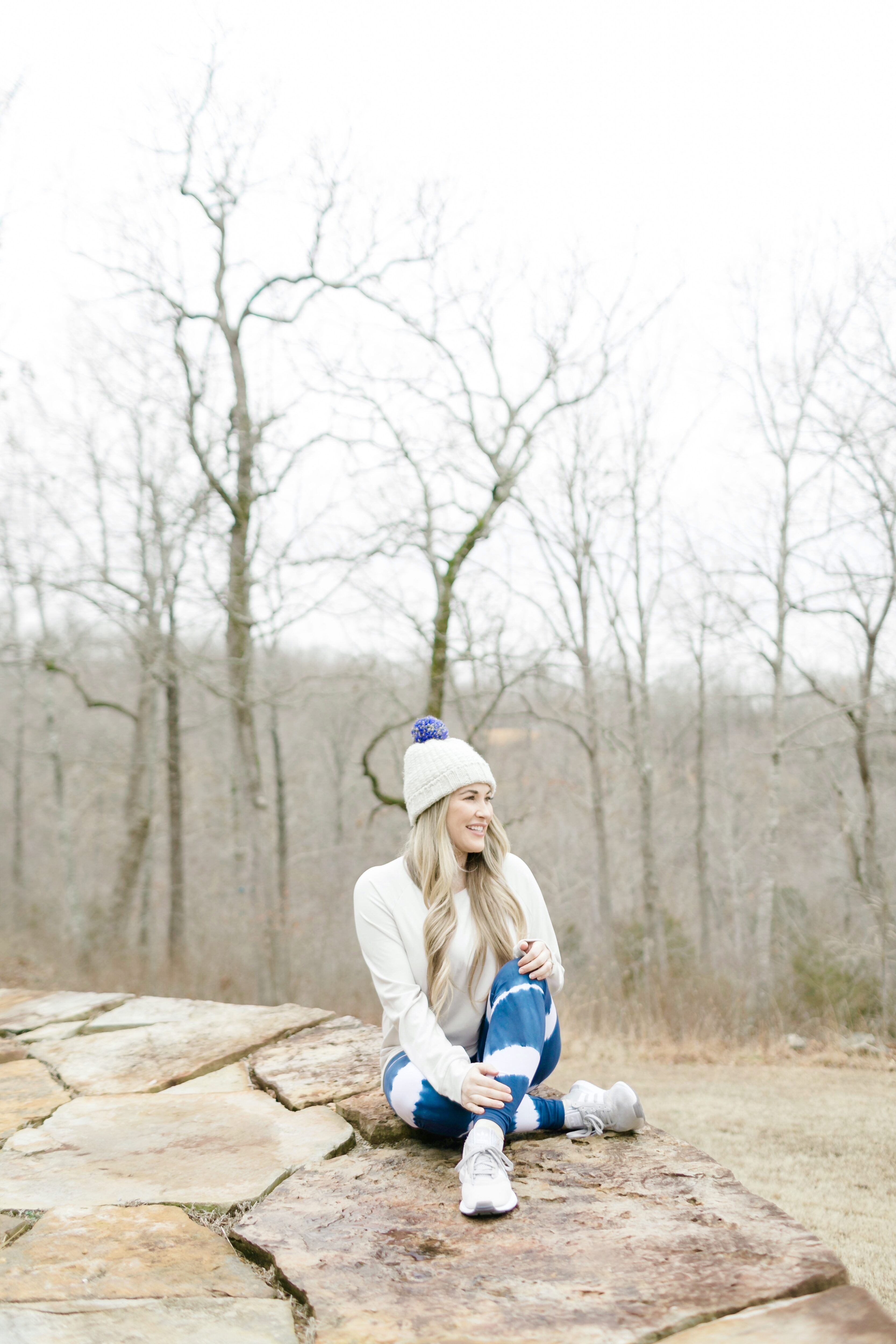 I can't believe it was last week that we were in Mountain Home, AR. I've loved this beautiful town for years! We always drive through it to get to Branson, and the views of the Ozarks and the lake have always caught my attention. This may seem like a little town that you just drive through, but trust me, there is actually a ton of fun things to do there…especially if you love the outdoors!
It actually ended up cooling off into the 20's while we were there, and we had tons of snow and ice, but it made for some beautiful views outside while we were snuggled up warm in our large cabin. It was the perfect little getaway, and I honestly can't wait for Matt and I to go back when it's warmer so we can enjoy the outdoors even a little more.
5 Reasons to Take a Family Vacation in the Ozarks, AR:
1.) Do some hiking in the Ozarks.
There are several great trails in the Ozarks in Mountain Home and some that overlook the different lakes here too. You can find some of my favorites here. It's definitely worth adding to your list. You just can't beat the pretty Ozarks!
Whether you're taking out the boat, wave runner or just wanting to do some fishing, Lake Norfolk is perfect for this, and it boasts such beautiful views. Check out the dam while you're there too. It's pretty cool, and as kids we loved visiting dams. This one is huge!
This cute little boutique is in the heart of town. It has designer and trendy women's fashion, jewelry, loungewear, home goods and even some baby clothing and toys. I think we could have stayed there and shopped all day (if only it wasn't nap time for baby Gray lol!)
This brewery has 7 different beers that are crafted in the heart of the Ozarks, right here in Mountain Home. They also have 2 nonalcoholic drinks – root beer and cream soda. I can't wait to bring Matt here next time!
If you have a large family or are bringing friends with you, Anedodi Resort is the perfect place to stay in Mountain Home! It has such fun midcentury modern meets cabin feel to it, and it has PLENTY of room inside and outside!
When you walk in upstairs, there is a kitchen, living room with gorgeous views, a king bed master bedroom with access to the huge deck, a spa-like bathroom and a nursery. Downstairs has 2 more bedrooms, another spa-like bathroom and a huge game room with a pool table and ping pong table, plenty of seating and another bed. There is SO much room! It's perfect if you are vacationing with multiple families or have a large family yourself. And with the gorgeous huge decks outside, it is also the perfect location for a wedding or reception.
There is a beautiful outdoor pool that overlooks the lake and a playground outside too. Like I said, we HAVE to come back when it's warmer outside too. It would be perfect to go out on the water in the pontoon boat you can rent while at Anedodi Resort. Whether you're coming with family or friends, Anedodi Resort is the perfect destination in the Ozarks.
Have you taken a vacation in the Ozarks, or visited Mountain Home before? Let me know in a comment below!