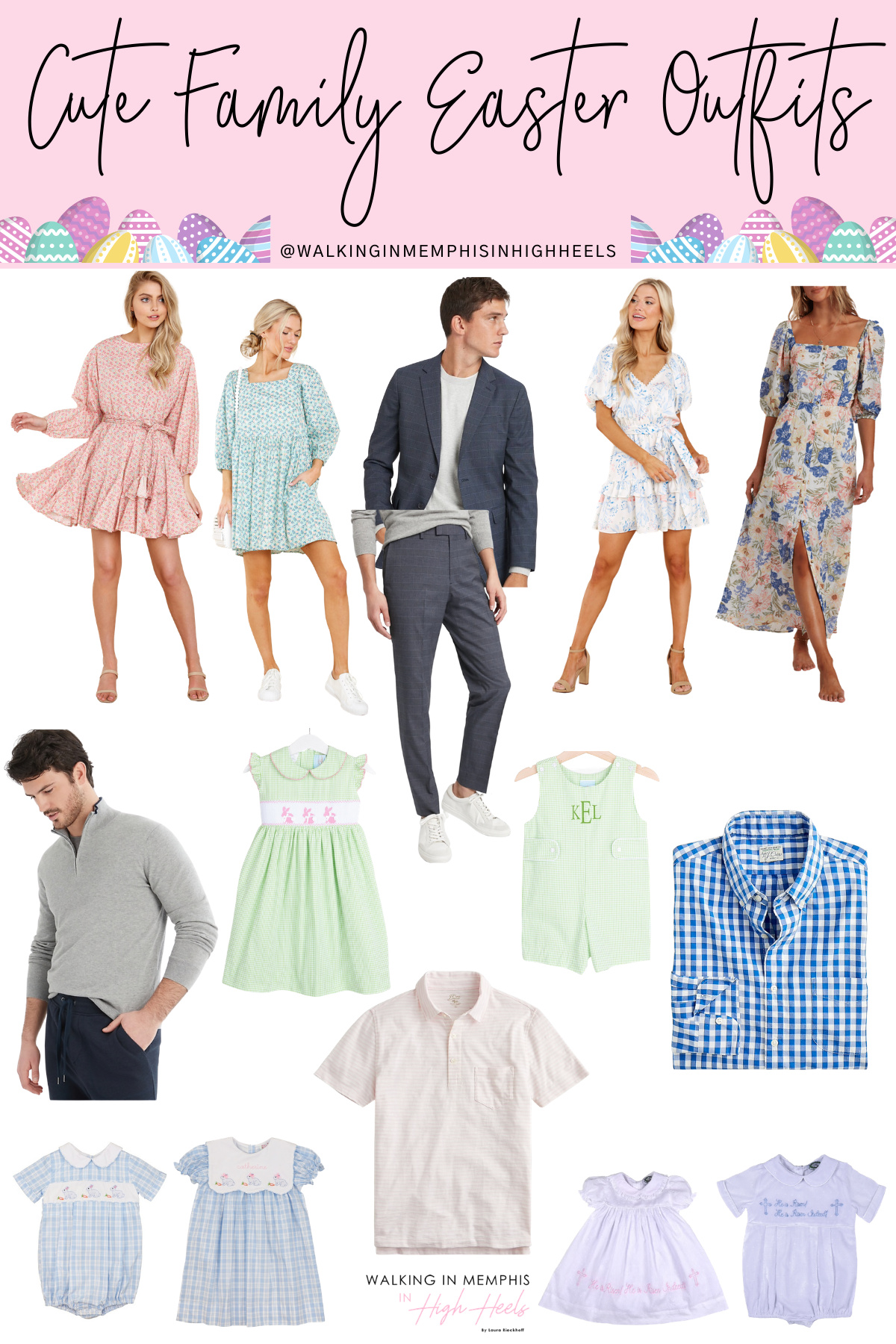 Easter is coming up fast, y'all! I know we've still got St. Patrick's to be excited for, but now is the perfect time to start planning out your family Easter outfits! Especially if you're hoping for some cute matching outfits, now is the time to order.
I've always had such a soft spot for Easter. It's one of my favorite holidays and always has been. Christ's resurrection, the promise of new things happening, and on top of all that, the gorgeous weather doesn't hurt either 😉
To help give y'all a leg-up, I've rounded up some of the cutest family Easter outfits for all your loved ones!
Where are y'all shopping for your Easter outfits this year? Let me know in a comment below!