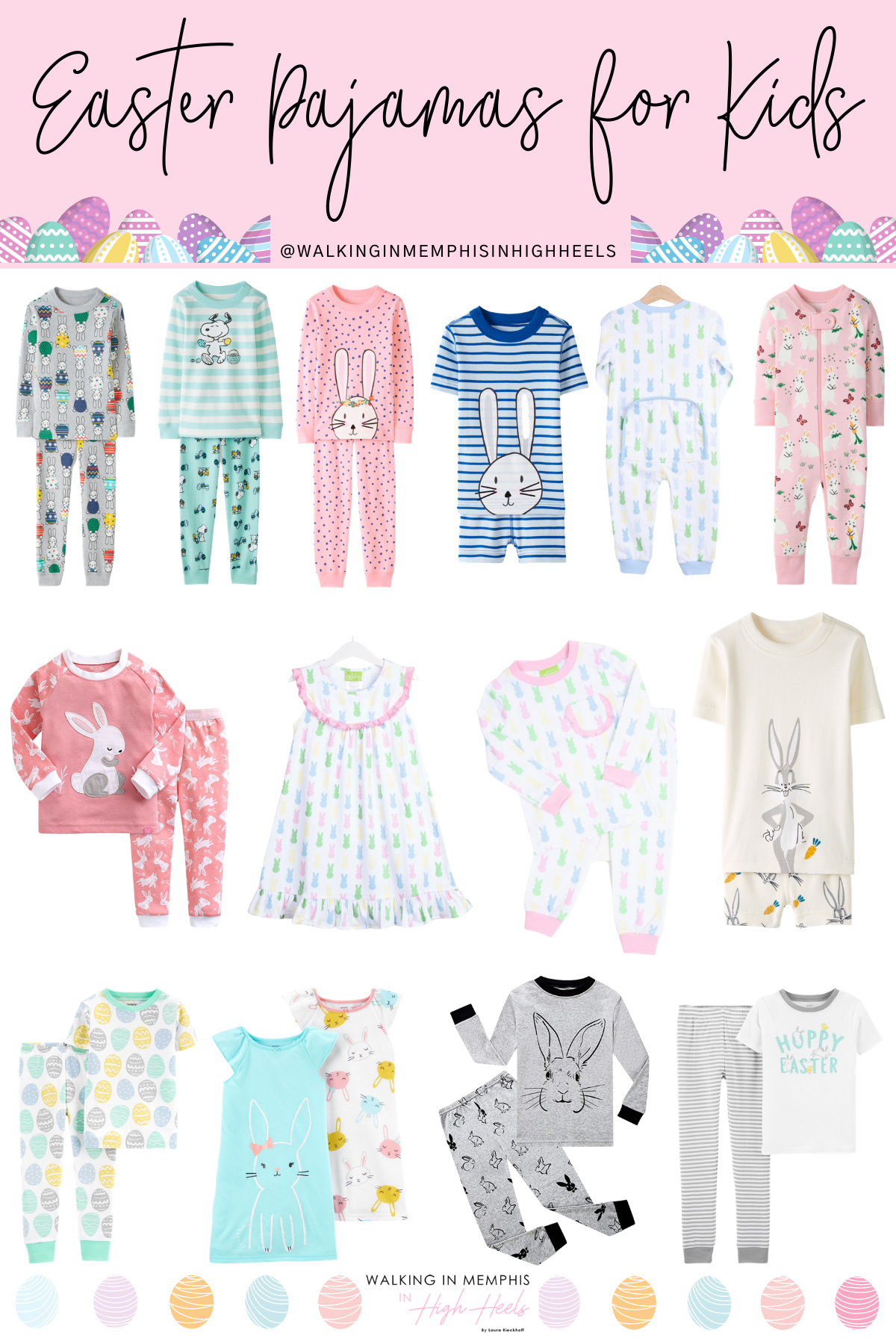 With Easter just a little less than a month away, I know I'm not the only one already thinking ahead to all the fun Easter goodies, outfits and of course… PJs for the kids!
I always think it's so fun to get the kids some cute PJs for the holidays, and Easter is no exception. This year, us having Grayson makes it even more fun. Not only do we have two little girls but now we've got a little boy to dress up and have fun with. Buying boy clothes has been so much fun, and we're super excited to get to buy him some fun Easter pajamas to match his big sisters!
In today's post, I've rounded up some of the very best Easter pajamas for kids!
Do y'all like getting cute PJs for the holidays for your kiddos? Which of these are your favorite Easter Pajamas for Kids? Let me know in a comment below!