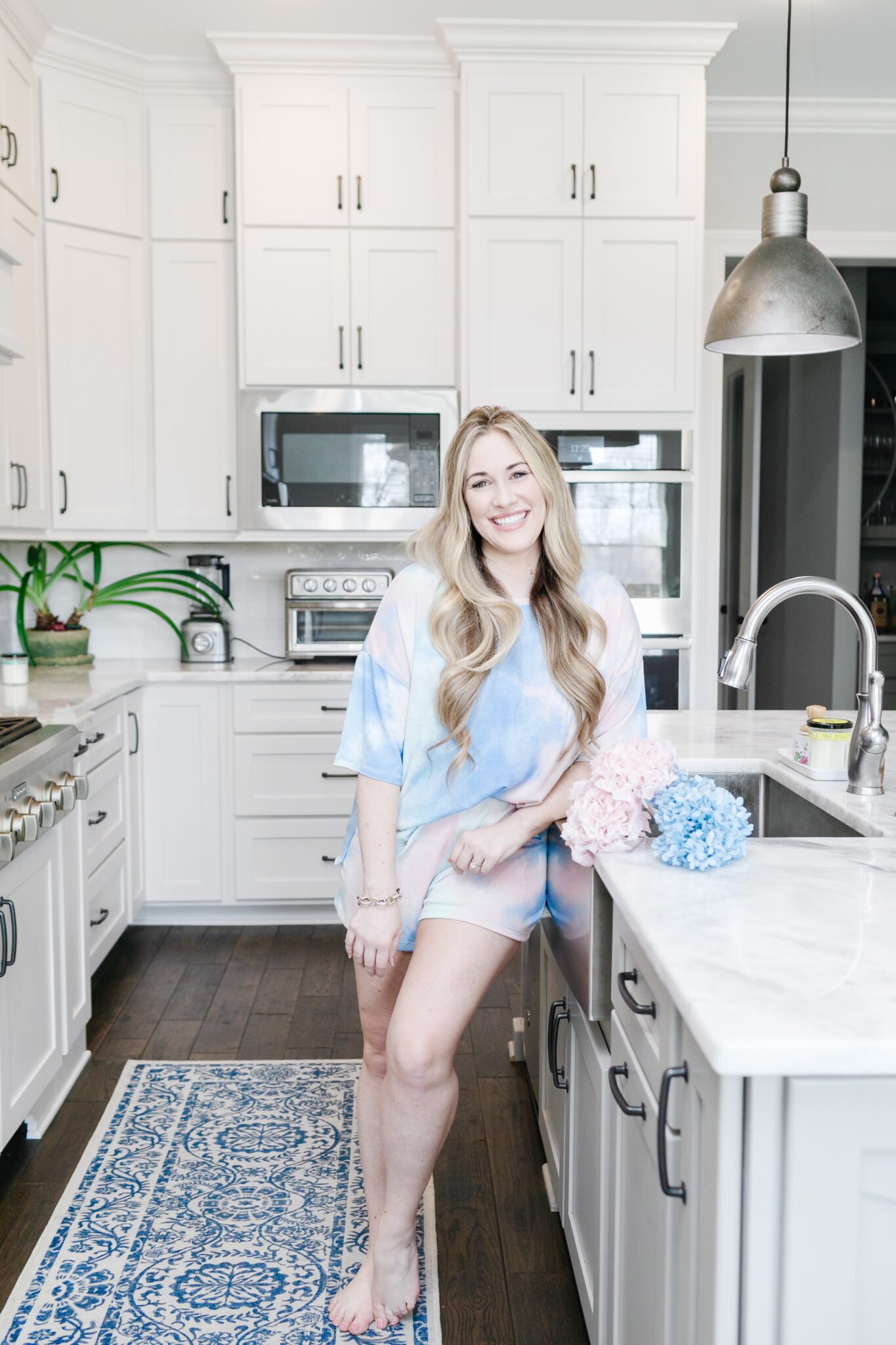 When spring time and the gorgeous weather rolls around, I always find myself feeling so motivated to dust off the cobwebs in my house, and add in touches to my decor to make everything feel fresh and new!
There are lots of really easy, inexpensive ways to refresh your home for the season, and today, I've rounded up a few of my favorites!
How to Refresh your Home for Spring:
1.) Add pops of color inexpensively with pillows and throws in the living room and bedroom.
2.) Add fresh flowers throughout the house. And don't forget a seasonal wreath on the front door.
3.) Add season appropriate little touches like hand towels with festive little sayings on them. They are perfect for kitchens and bathrooms.
4.) Add fun color and visual interest with home decor pieces like vases, picture frames and charcuterie boards in the kitchen.
5.) Add a new rug to liven up the space.
6.) Add your favorite candle scents in bathrooms, kitchens and bedrooms.
How do y'all like refreshing things for the spring season? Let me know!