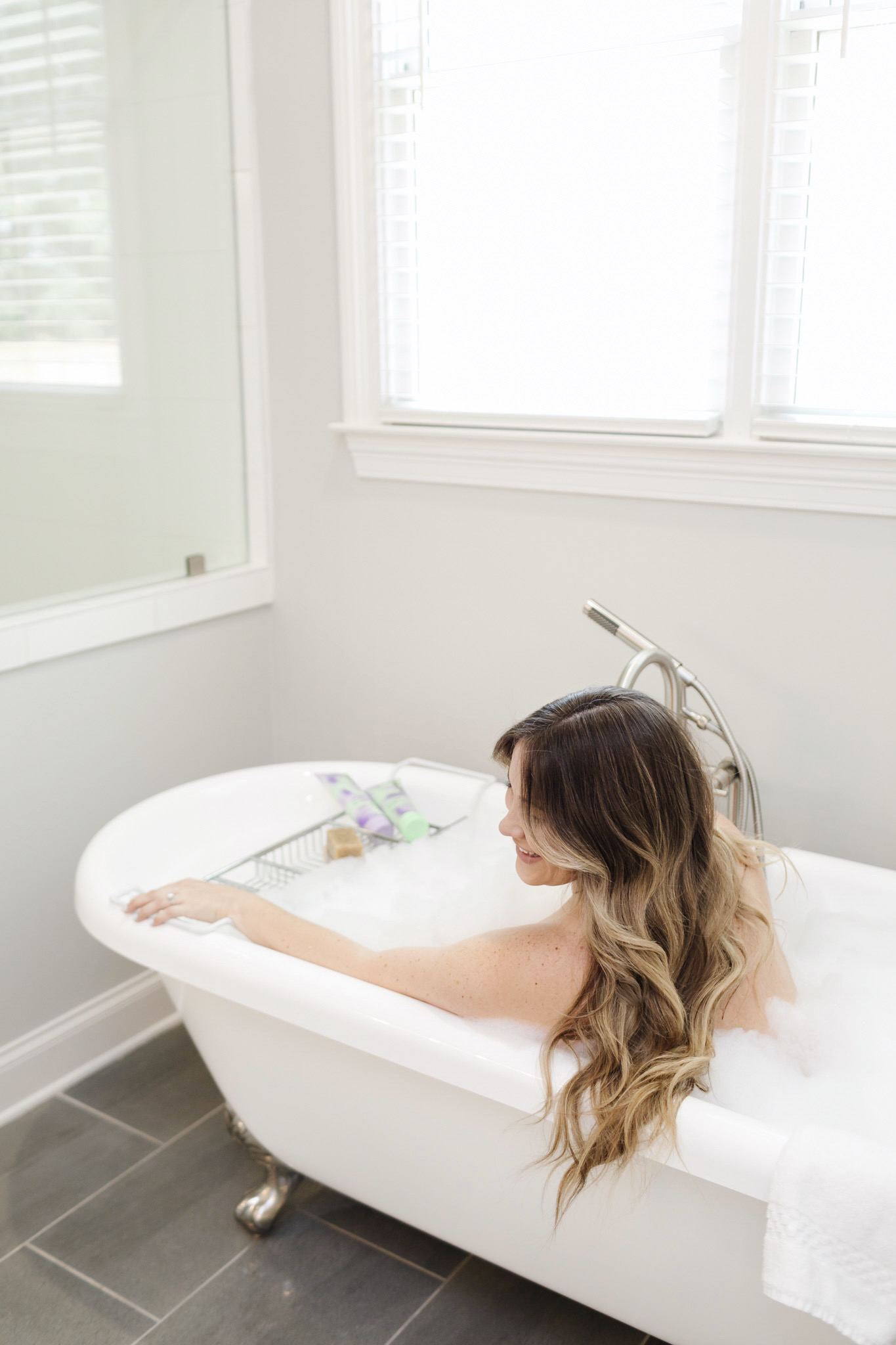 Listen up, ladies of Memphis! As a beauty and fashion blogger, and as a native to the Memphis area, I'm spilling all the details about my very favorite places for different beauty services in the area. These are places I've been going to for years. They are tried and true and definitely much beloved!
The Best Beauty Services in Memphis, TN
At any of these locations, let them know that I sent you!
Hair in Memphis TN
James Atelier, Collierville – James Atelier is where I get my color and blowouts done. If you've been following me on IG for a while, my stylist curled my hair a while back and we did a whole series of stories on it from beginning to end. You can find that right here if you missed it!
Nail Salon in Memphis, TN
September Nail Salon, Germantown – Y'all have seen me mention September Nails on my Instagram SO many times. I've been going to this salon for years and it's no secret as to why. This salon is black-owned, and run by the absolutely sweetest people. I feel like family every time I walk in there for my mani or pedi! My mom and sister threw me a little bridal shower here actually!
Best Medical Spa in Memphis, TN
Ivy Spa, Memphis – Ivy is yet another place y'all have heard me sing my praises about! I've mentioned them in blog posts here, here, and here. Another black-owned salon, I can't say enough good things about Ivy Spa! They have so many amazing treatment options
Best Massages in Memphis, TN
Gould's Salon & Spa (there are several Memphis area locations) – Gould's is honestly a full-service salon and spa. If you're in the Memphis area, and looking for something that is kind of all-inclusive, you can find it here. From hair cuts to waxing to massages, they've got a huge variety! I personally love going to Gould's for massages on a day when I need to treat myself!
Waxing in Memphis, TN
European Wax Center – I go to the Collierville location but there are several Memphis area locations! – European Wax Center has locations all over the country (so for you non-Memphians, I've still got you covered here haha!). These wax centers are exactly what they sound like. They offer a really good variety of different waxing services!
Lash Extensions in Memphis, TN
Elle Elise Studio, Memphis – Another place in Memphis that can be a one-stop shopping location! You can get your hair done here (and their list of hair services is huge and fabulous!) and, you can get your lashes done. I go for their Novalash services for my lash extensions and absolutely love them!
Where to Get the Best Brows in Memphis, TN
Eden Spa & Laser, Memphis – Eden Spa is amazing! They offer massages, hair services, CoolSculpting and so much more. I love getting my brows done here and they're always so kind and caring whenever I'm there.
If you're a local to Memphis or the surrounding areas, what are some of y'alls favorite places to get beauty services done? Let me know!