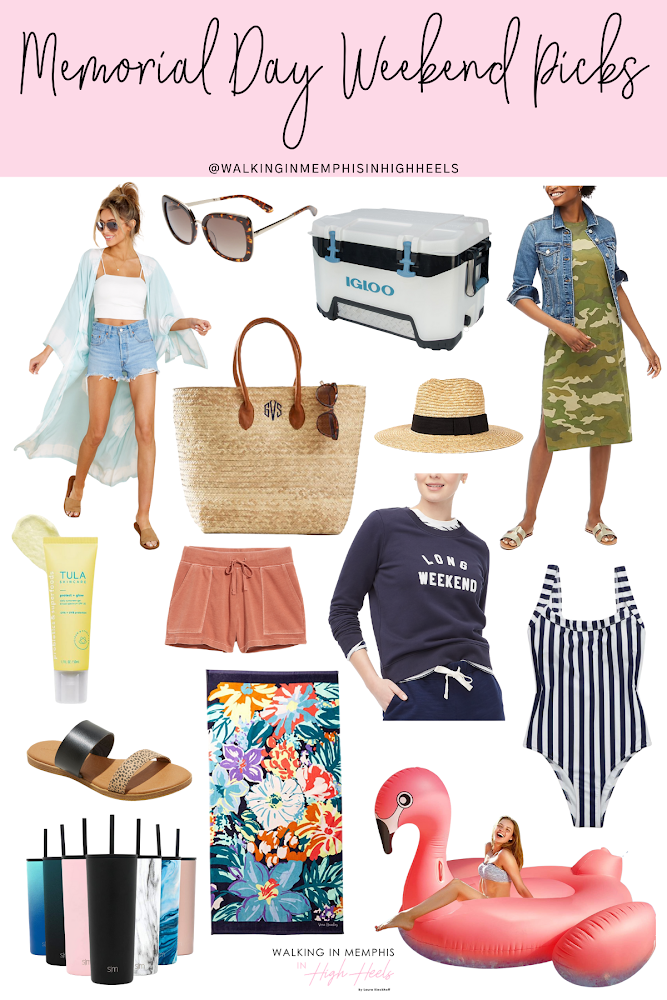 How are we possibly getting so close to Memorial Day weekend?! Didn't the year just start like… yesterday? And we're already half-way through May! Time is flying this year, y'all!
Anyway, I always love Memorial Day weekend. It's a weekend of remembering those who gave it all for our country but it's also a weekend of celebrating the freedoms that those people gave us. It's a long weekend that can be celebrated however you see fit, but we personally love heading to the lake for the weekend!
No matter what you're doing for that weekend, I've rounded up some great Memorial Day Weekend essentials that you'll want to be sure to add to your cart for the weekend! From cute beach bags to the comfiest dress ever and finally a crewneck sweatshirt made just for the long weekend ;).
What are y'alls plans for the holiday weekend and what items are you packing or using? Let me know in a comment down below!
SHOP MY MEMORIAL DAY WEEKEND ESSENTIALS: