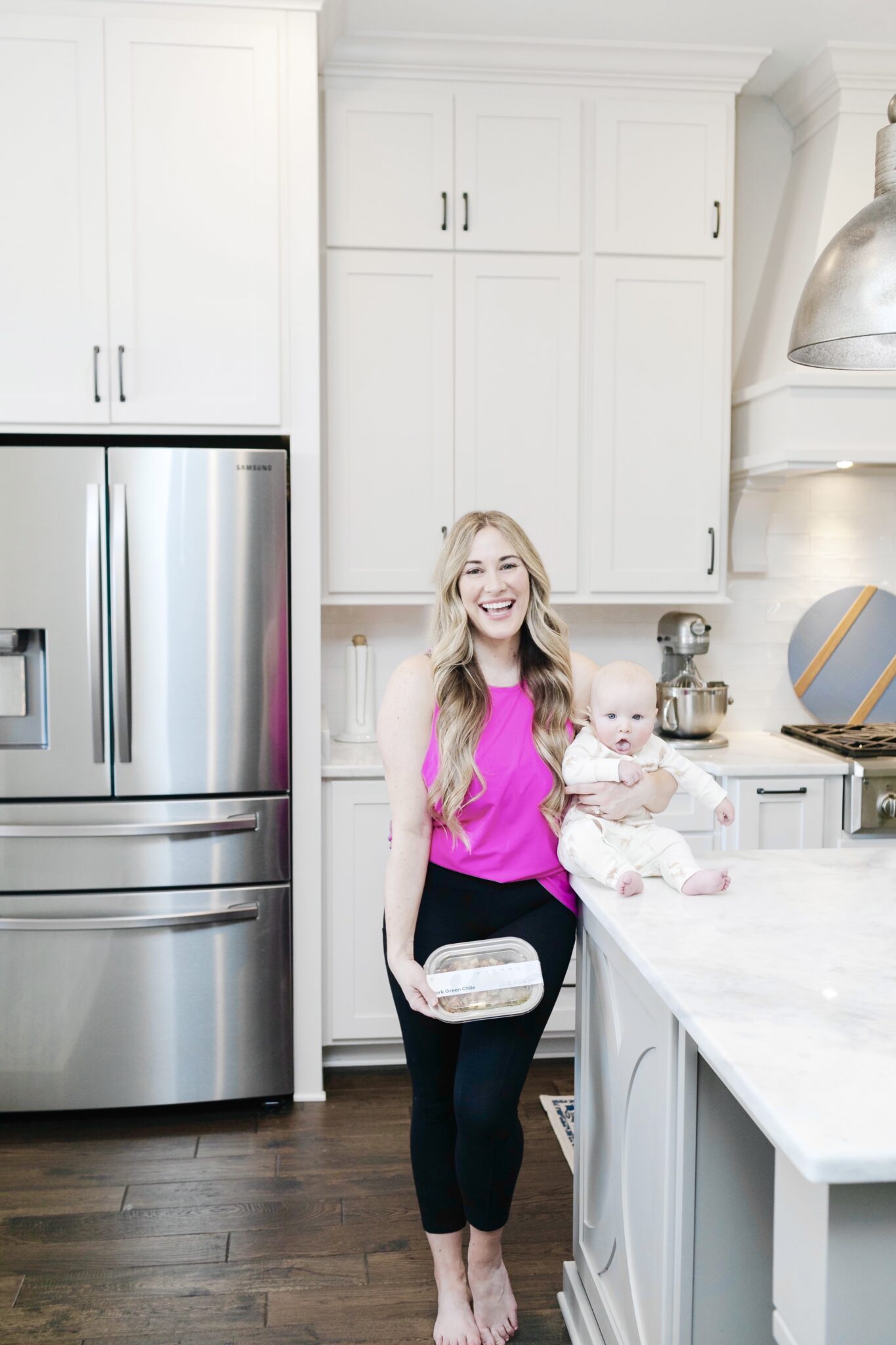 Between coronavirus and a baby over the last year, our family has really thrived on meal delivery services haha! They make it so easy to get fresh, easy meals right to your door and oftentimes, they're pretty healthy too! The fact that, after a long day of working and dealing with kiddos, I don't have to think about what I'm making for dinner is a dream come true. Plus, clean-up is usually a breeze with these services!
The Best Meal Delivery Services for your Family:
If y'all have been looking for a recommendation for a good meal delivery service, I've got you covered. I rounded up my top 5 favorites for y'all right here, so buckle up!
If y'all have been watching my IG for the last few months, you know that Snap Kitchen is one I've been sharing quite a bit with y'all! This is my top pick because it is the most convenient, it's already already freshly cooked with no preservatives and they heat up in practically no time at all. Perfect for WFH mamas. I also love that they offer paleo options! You can use my code MEMPHIS for 15% off your meal order!
I'm sure y'all have heard lots about Hello Fresh, and for good reason! These meals are super affordable, you can change up your choices each week and the frequency of your delivery. They're super flexible and, in my opinion, they have the best steak and the best variety of meals.
3.) Sunbasket
I love Sunbasket because they are specifically made for busy people. They've kept that in mind and made meal planning so much easier for those of us that are super busy. They carry certified organic meats and produce and, just like Snap Kitchen, I love that they have meals for different diets (like paleo).
4.) Home Chef
Home Chef is one of Matt and I's favorite services because of how quick the meals are to put together. The instructions are super simple and easy to understand. There's a fabulous variety of meal options that not only taste great, but are usually pretty good on the nutritional side of things!
5.) EveryPlate
This one needed to be on my top 5 for the simple fact that it's good food but also insanely affordable. At just around $5/serving, EveryPlate is one of the most affordable options for meal delivery services. For being super affordable they actually have an insanely large selection of meals, and they're all really yummy!
Honestly y'all, you can't go wrong with any of these options. One of the things I love about these meal delivery services is how they've often got something for everyone. Even the pickiest eaters can find something in any given meal that they would enjoy.
Have you ever tried out any of these meal delivery services? If you've tried others, let me know in a comment what they are and what you love about them!