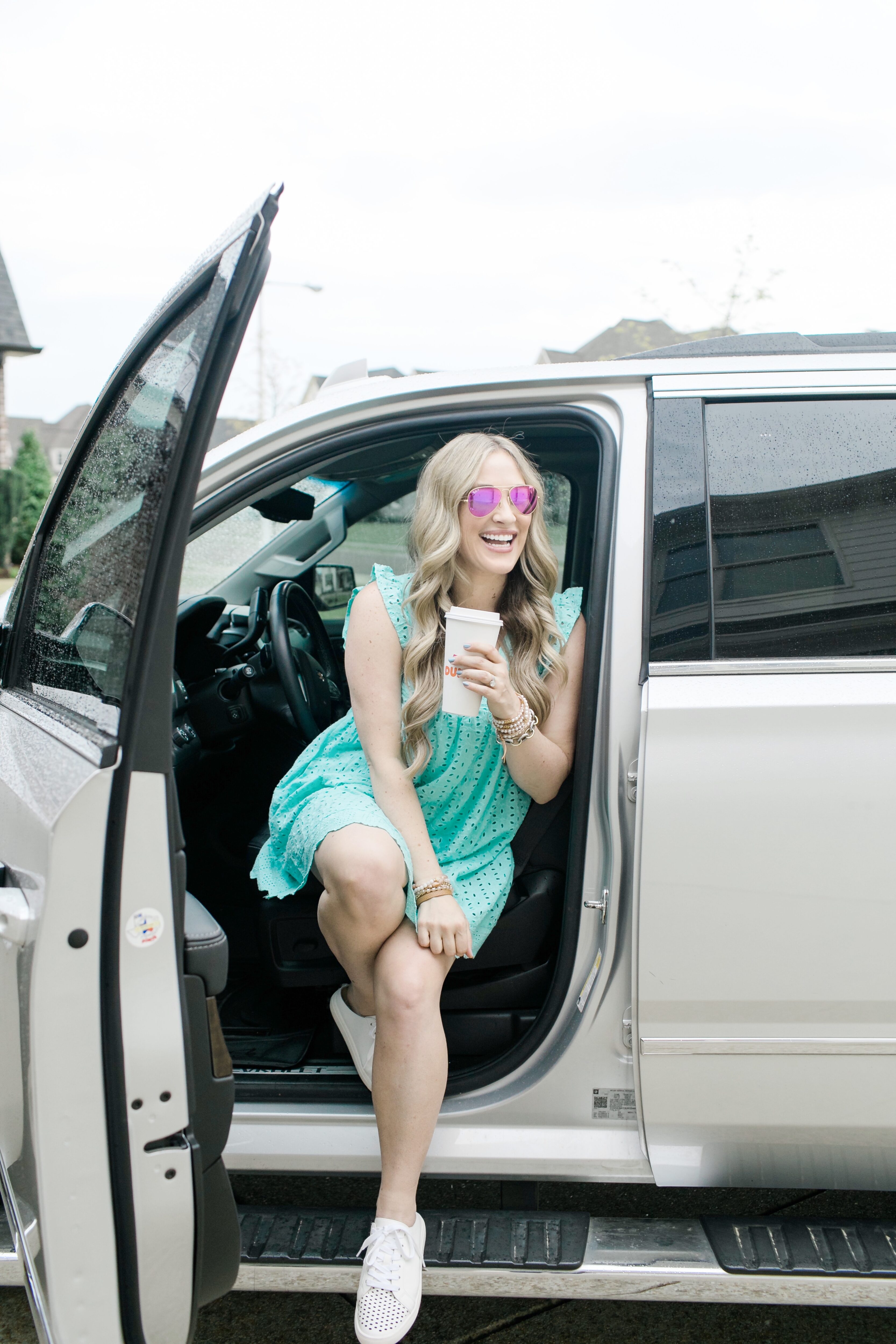 SHOP THIS CUTE EYELET LOOK:

Happy Tuesday! Today's pretty outfit is in the pretties teal color. Is it a romper? Is it a dress? It's both! It's a romper dress. From the outside it looks like a dress, but it has shorts underneath. How cool is this fun romper dress though?! It's perfect to wear for anything, especially when it involves kids! When I'm going to be toting and chasing kids around, I usually try to avoid dresses and somehow all the kiddos like to hang on me, and no mama wants to flash all that lol!
In true mom mode, I paired my eyelet romper with these casual mule sneakers. These are my go to new sneakers. I have been looking for the perfect pair for SO long, and I love that I can just slip these on and go! I've been loving pairing them with everything from shorts to skirts to rompers to dresses!
The weather finally cranked up into the 80's this past weekend, and I'm here for it. It is perfect for this lightweight eyelet romper. It has me just wishing for summer. And I feel like eyelet is the perfect summer fabric. What do you think about eyelet? Too girly and delicate? Or right up your alley? I'm definitely a fan!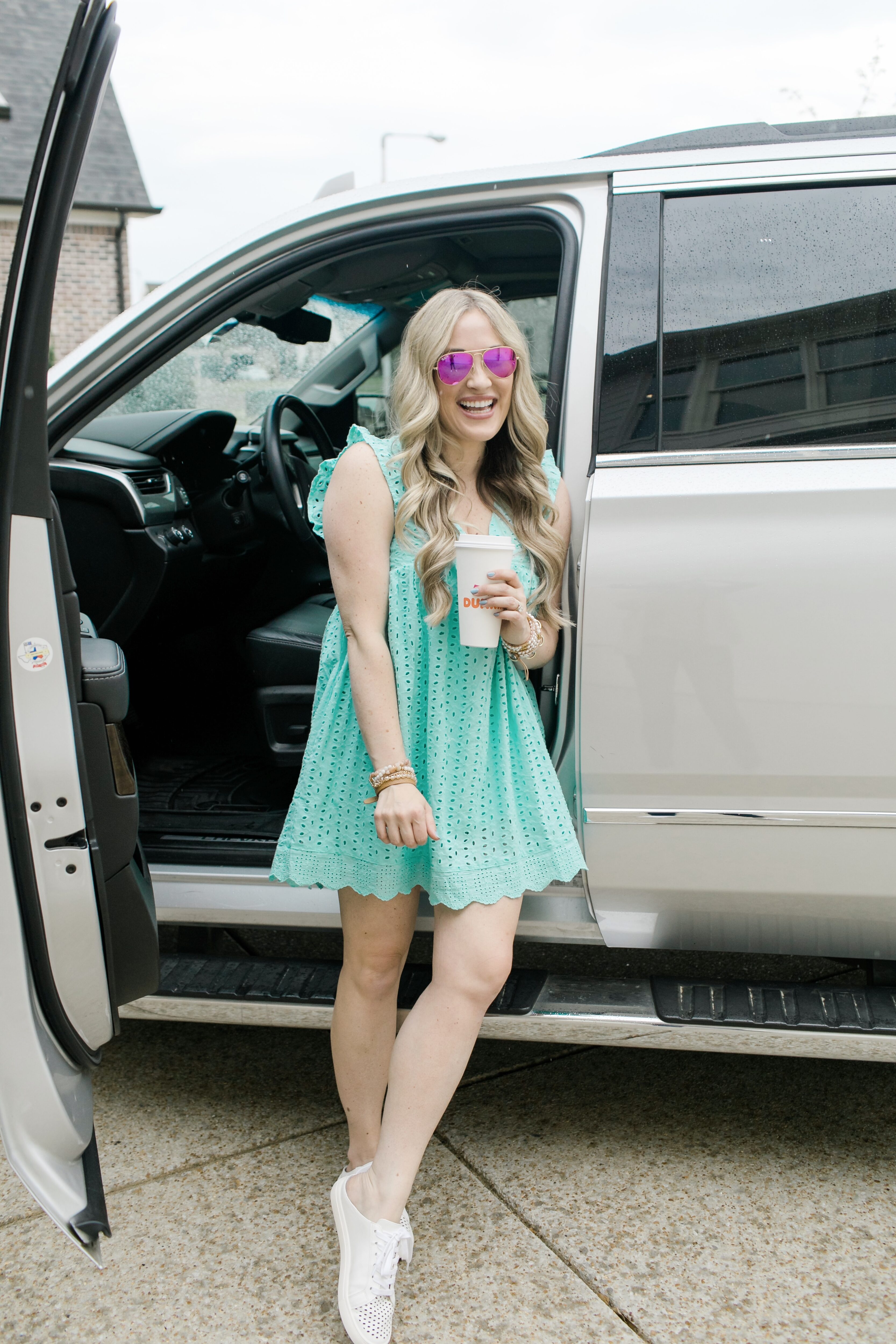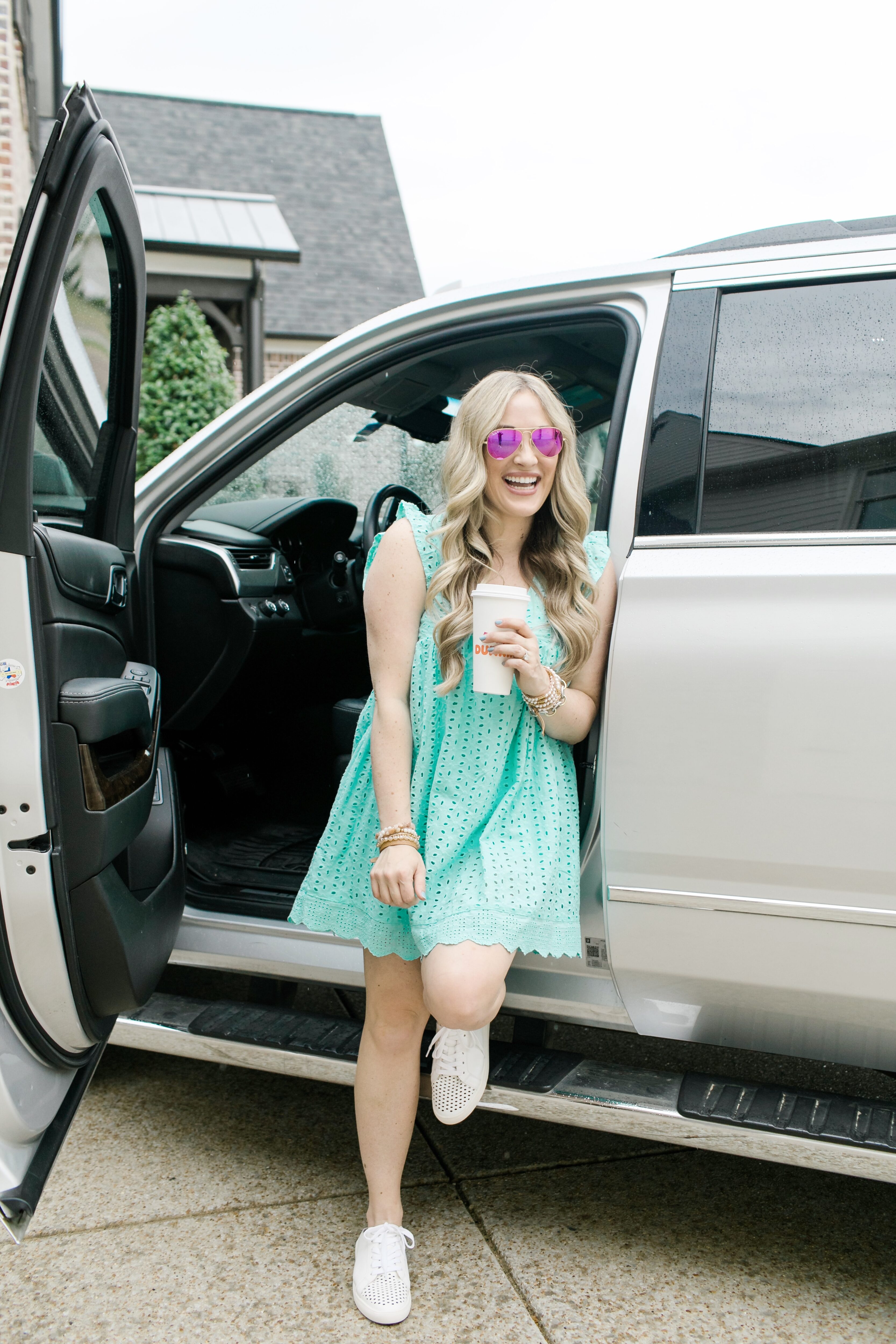 EYELET
Walking in Memphis in High Heels | The Fashion Canvas
~~~
The featured bloggers are Little Miss Casual and Graceful Rags because we loved their Rompers & Jumpers from last week's linkup.
Add your link below and make sure to follow the theme for your chance to be featured on our blogs.