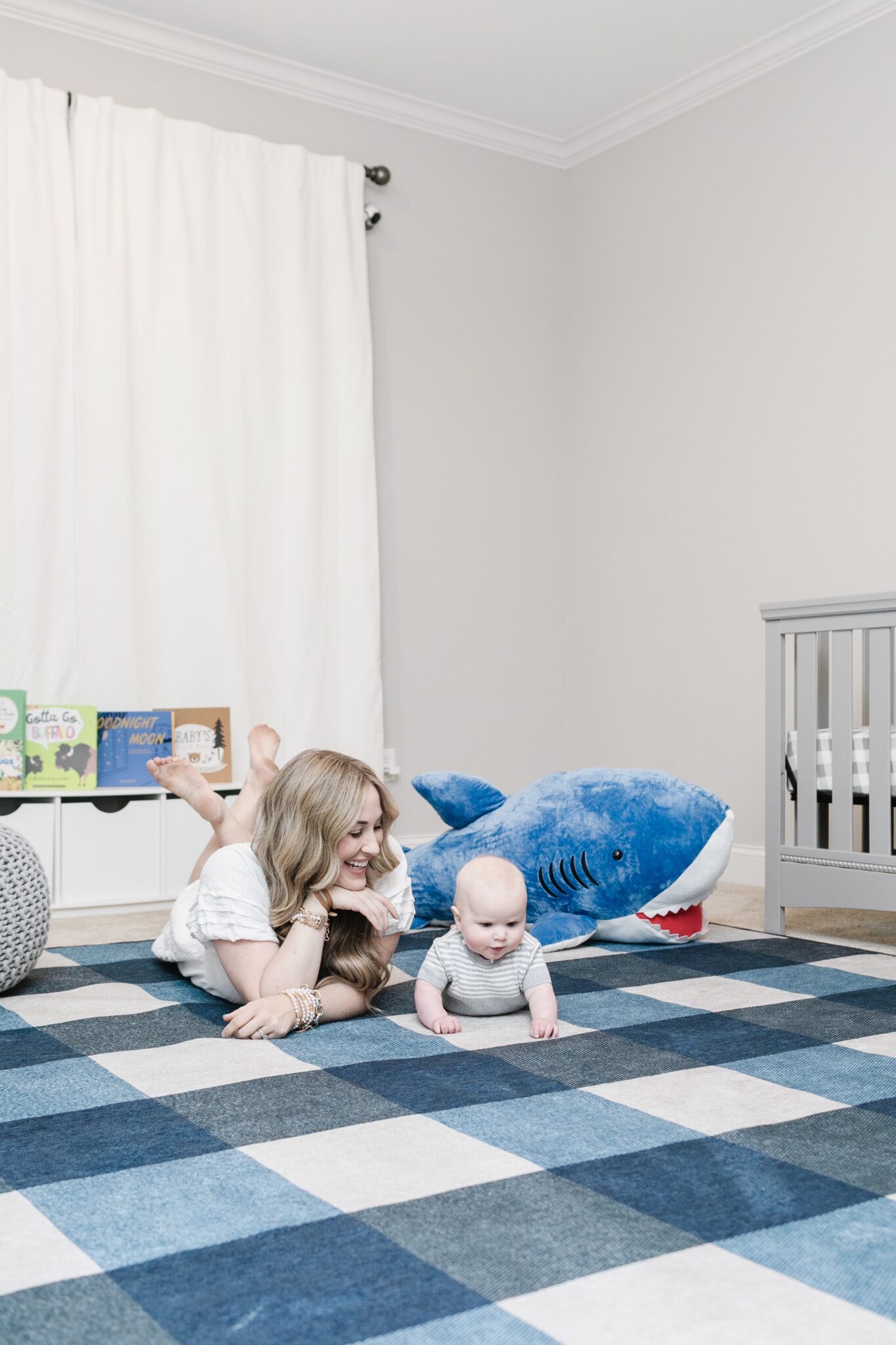 SHOP OUR RUGGABLE RUGS:

Let's talk about my Ruggable obsession for a minute. It's so serious, y'all.
If you've been around for any amount of time, you'll know that I we've got a love for our area rugs. When we built our house, we knew we wanted most of our home to be wood floors, and then we would throw down some area rugs. That's when I discovered Ruggable.
These washable rugs are pretty much every parent's dream. We've got them all over our house. We have one in our dining room, a runner in the kitchen, a big 8×10 in Grayson's room…we love them.
I've shared about them quite a bit on my Instagram, and the one question y'all always ask is "are they really worth it?".
Short answer? Yes! 100% yes, they are absolutely worth it! The top reason these rugs are worth it is because they pick right up to be able to go in the washing machine. When you've got kids running around, making messes, spilling things, tracking in dirt, rugs get so dirty. But when you can throw them in the washing machine, it's not so much a worry anymore!
Something else we love about these rugs is how easy they are to lay down. Every Ruggable comes with its own mat that it sticks to. These mats are non-slip so they won't slide around when you step on them (making them extra safe for little ones!). And, when you lift the rug off to wash it, the mat won't slide around, making it so you have to adjust it constantly.
There are so many benefits to these rugs, y'all. I will never NOT recommend them to anyone looking for a rug. No matter what your style is, Ruggables has a design to fit your decor and a size to fit your needs. We couldn't love these more!
If y'all were wanting to grab one or two Ruggable Rugs of your own, you can use my code FUNMEMPHIS10 for 10% off a Ruggable of your very own!