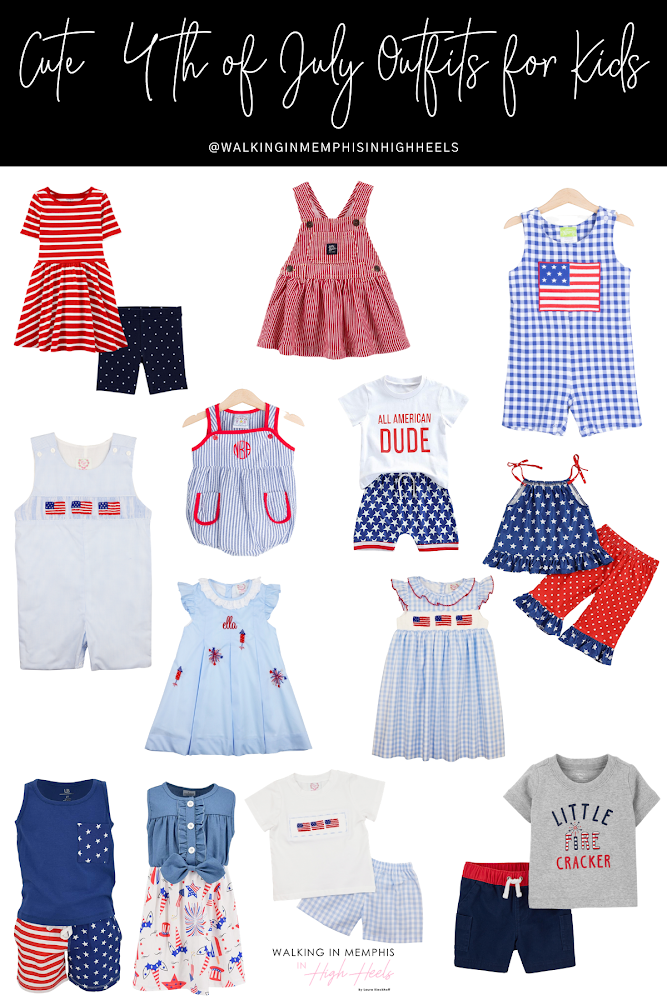 How…HOW are we already talking about the 4th of July?
4th of July is honestly one of my favorite holidays to dress the kids up for! Dressing them up in red, white and blue, and celebrating our great nation is just so special for me. Do y'all feel this way too?
Plus, there are SO many stinking cute 4th of July outfits for kids. I've been finding that shopping for holiday or themed clothing has been extra fun since having Grayson. Because now I get to shop for boys and girls, and it's a dream come true, y'all.
Today, I've rounded up some of the cutest 4th of July pieces for your kiddos. I cannot wait to get Grayson into a little Jon Jon like this one, and put the girls in these matching dresses!
Which pieces are y'alls favorites? Do you like dressing your kids up more, or keeping them more casual? Let me know!
SHOP THESE 4th OF JULY OUTFITS FOR KIDS: