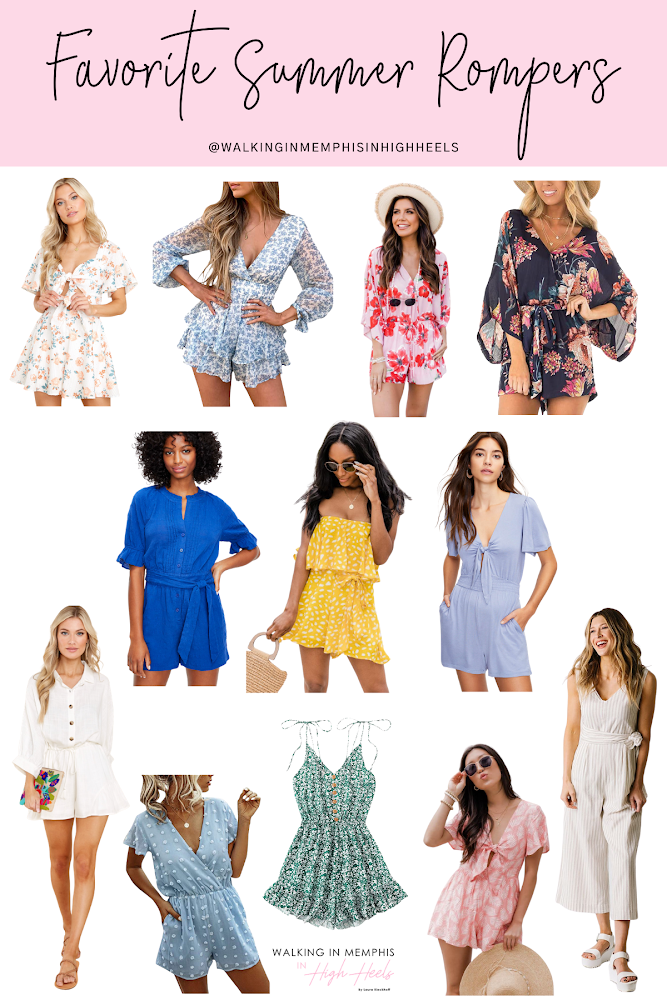 Rompers. For me, these are an absolute staple in my closet! I've featured them on my IG, here on the blog (here, here & here to name a few LOL!) and over all… I just love them, okay?
In the summer time, a romper is the perfect item, in my opinion. It's always the perfect matching set, it's the perfect piece for even the hottest days – summer rompers for women come in loads of different patterns, colors, and materials so you could find one for any occasion!
Today, I wanted to share some really fun options for this summer. In a comment down below, let me know which romper is your favorite!
SHOP THESE SUMMER ROMPERS FOR WOMEN: