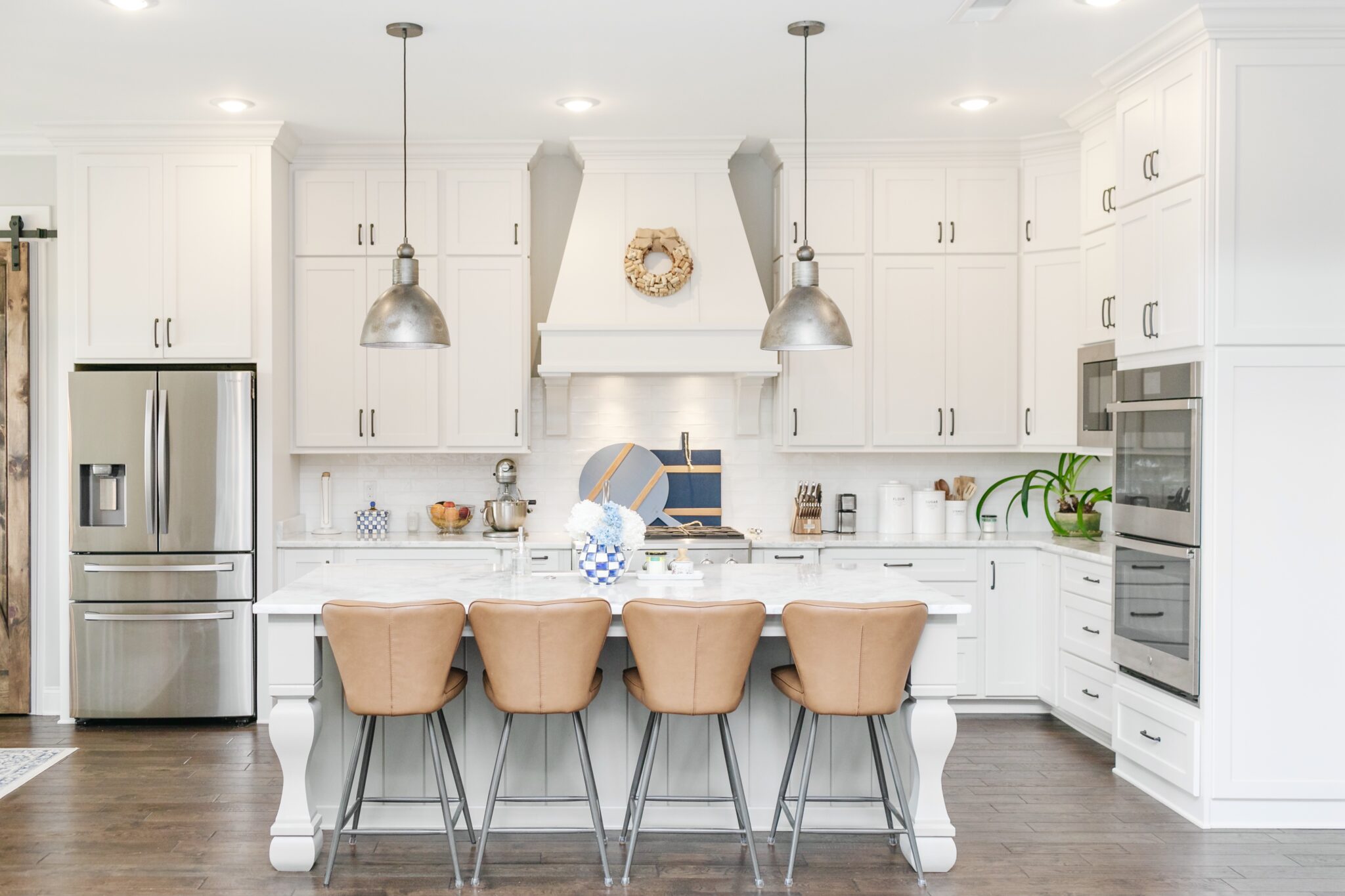 We've been talking a lot about the kitchen lately. And there's good reason. The kitchen is the heart of the house, right? But y'all know there are areas of the kitchen that can just get kind of out of control. A little while back, I talked about keeping your pots & pans organized. And today I'm chatting about another favorite messy spot, under the sink, haha!
I don't know about you, but this is an area that endlessly drives me nuts. It can so easily become a disorganized chaos, but it doesn't need to be that way. Today, I'm sharing some of my best tips for keeping the under part of your sink super organized.
5 Top Tips to Keep Under Your Kitchen Sink Organized:
1.) Clean out your space.
Take everything out and throw away anything that is old or broken. Donate or give away items that you have too many of, don't use and will never use. There is no point in holding onto clutter that isn't used.
2.) Utilize the space around your garbage disposal and pipes.
This may mean you need narrow and tall storage space to get more bang for your buck. That is why I added this pull out 2 tier organizer. It easily pulls out so I can grab everything I need, but it also gives me an extra row of storage with the top shelf.
3.) Contain things.
If you don't have a container for items, they will just be put wherever. That is when you end up with cabinets filled with messy products that you don't use, that spill or are expired or that you forget you even have. Everything always needs a space.
4.). Make everything easily accessible.
It can be hard with a long, narrow space, but with the right storage containers, you can easily still grab things quickly. I also have this handy cleaning caddy that is super easy to pull out and even take with me to other areas of the house to clean. Win win!
5.) Add door storage too if you need it.
Think of a paper towel dispenser, plastic bag holder storage, hooks to hang cleaning towels or spray bottles. This space can really add up! When planning out your space, you want to make sure you use every inch of it that you can and you really make room for the items that you use the most in that space.
This spot has quickly and easily become an organized spot that we can quickly find whatever we need in. Before, it was just a free for all! I love how much better it looks and how much time it saves us with only a couple small changes. What does your cabinet under your sink look like? = )