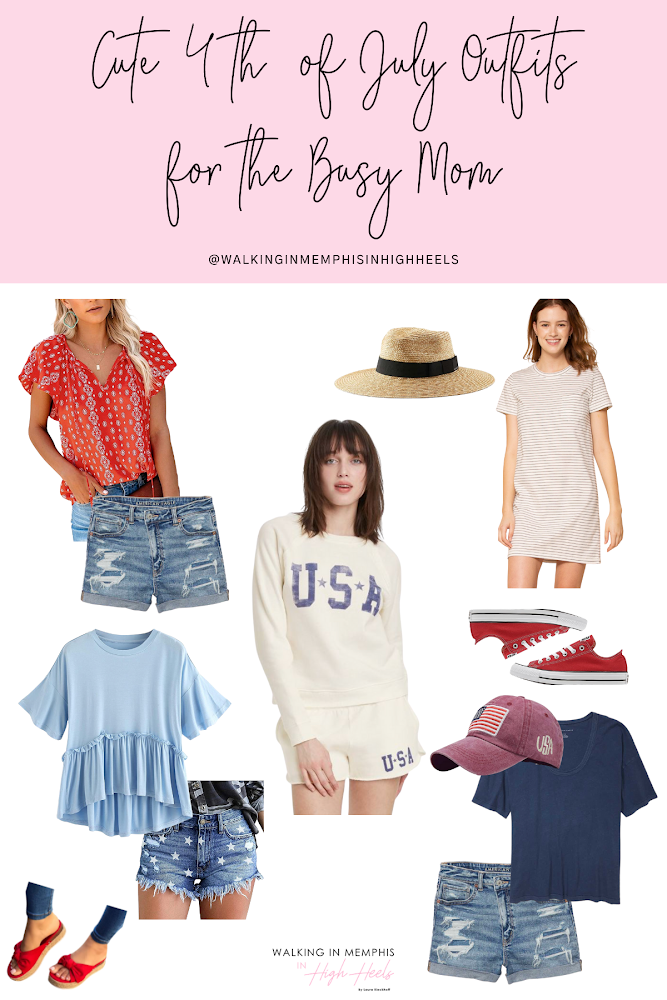 I'm not going to lie – I LOVE to dress the kids up for holidays. Last week I shared my favorite patriotic looks for the kiddos. And today, I'm sharing my favorite looks for the women out there.
But seriously, how are we almost to Independence Day? I can't believe it, but I'm excited because Matt and I have our first trip that is just the 2 of us in a year. I'll be packing some favorite red, white and blue pieces, and it's all about comfortable, lightweight pieces that are perfect for the pool, dinner and exploring around town.
From shorts and tops to dresses, I'm sharing some cute 4th of July outfits for the weekend whether you're traveling or staying home. What are your plans for the holiday weekend coming up soon?
SHOP THESE CUTE 4TH OF JULY OUTFITS: