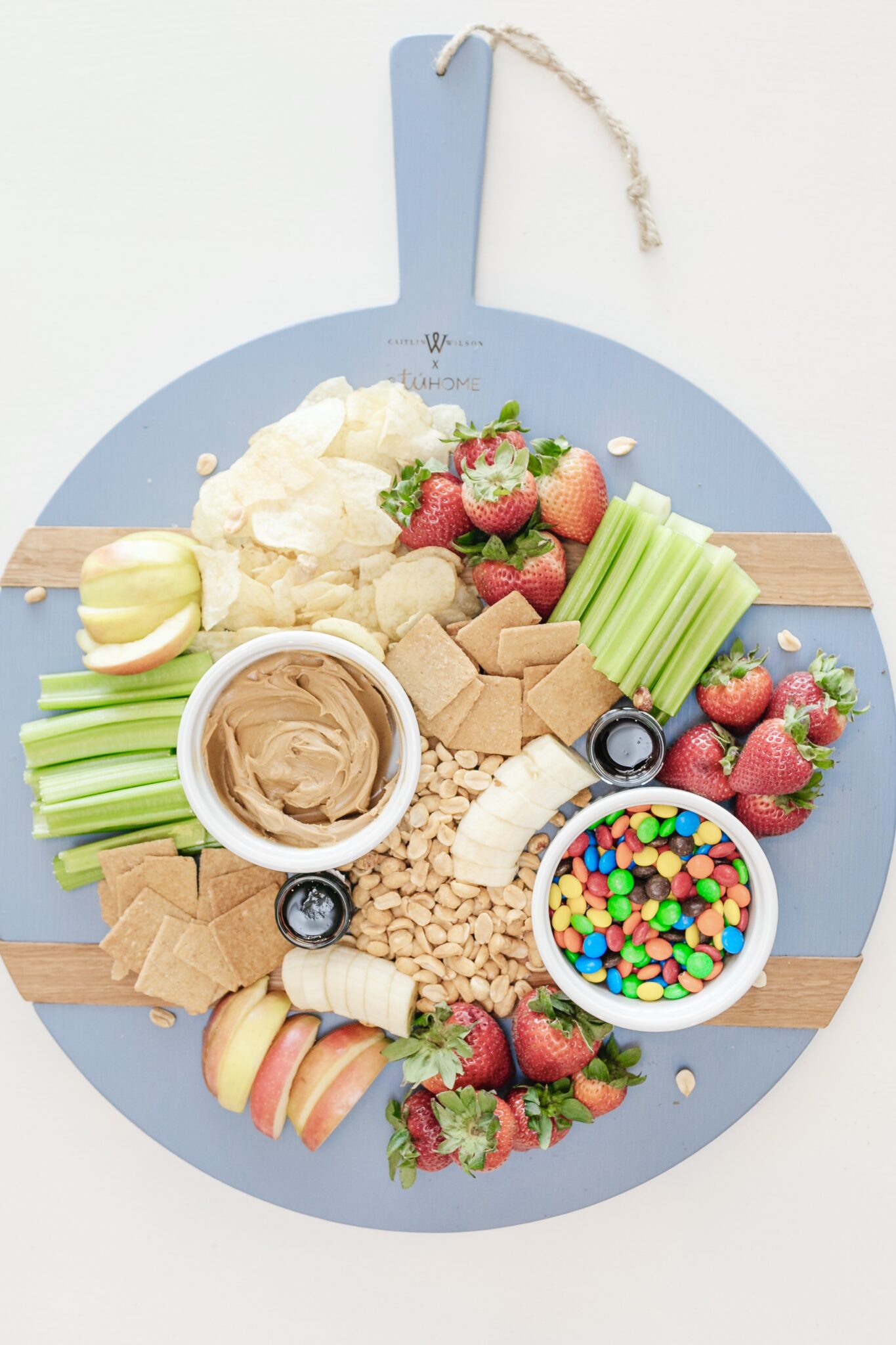 A snack board, grazing board, charcuterie board… whatever you call it, is a great option for keeping bellies full. For little ones and the young at heart. Full bellies just make for happier people.
Tips to Create a Charcuterie Board for Kids:
Creating a snack board is a really fun way to help expose your kids to different types of foods. Sometimes, a new food, stacked next to one you know they love, is a good way to entice them to try.
To build your charcuterie board for kids, it's always wise to start with a board. The one pictured here is from Caitlin Wilson and it's the perfect size and color for a board meant for kids and adults! I also like to add several smaller smaller bowls to the board, and then you can start building.
On the board, I like to add a good mix of fun options. With this board in particular, I've added things like apples, nuts, celery, crackers and even potato chips. From there, I've added some dips like peanut butter and chocolate. I've also added the fun touch of M&Ms (because what child or adult doesn't love those, right?)!
My favorite thing about charcuterie board for kids like these is that the possibilities are endless. Take note of what your little ones really enjoy, what you have in your pantry and refrigerator. Use what you have, and have fun with it! Your kids (and the grown-ups sharing the board) will love being able to snack in a different way than usual.
Do y'all like putting together charcuterie boards like this one? Let me know what you like adding!