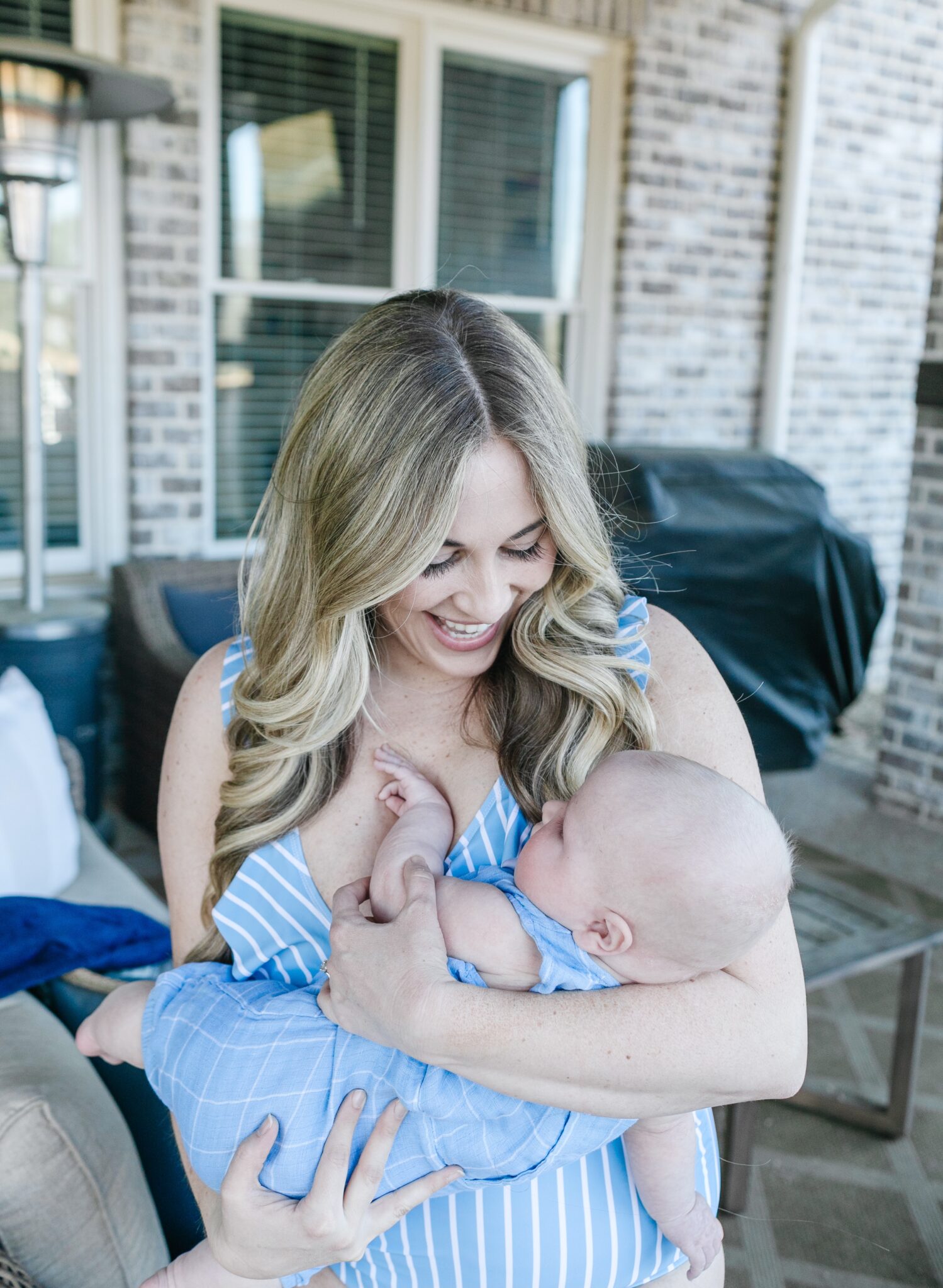 Summer is upon us and that means it is officially swimsuit season! Y'all know that Grayson just started eating solids once he turned 6 months old, but he is still mostly breastfed. Breastfeeding can make finding a bathing suit a bit more difficult.
As a nursing mom, if you're spending a day at the pool or the beach, you are likely going to have to feed your baby at some point. Having the right suit for the job will make this a lot easier.
Today, I wanted to share a few nursing swimwear options with all my fellow mamas out there!
the one pictured above is this one from Kindred Bravely and it's meant specifically for nursing mamas. This one comes in a few different colors, but I really loved this pretty blue and white stripe pattern. This pattern also comes in a really versatile tankini top as well!
One of my favorite places to shop, Nordstrom, has loads of really great options that are nursing-friendly. This bikini top would be really easy to pull aside to nurse. And, this rash guard one-piece has a zip down the front that would make nursing really easy.
A really affordable option for nursing-friendly swimwear is Old Navy. This really adorable v-neck bikini top is so cute and the perfect option for nursing! I think this one-piece which is also a v-neck would work perfectly for pulling aside to nurse. It comes in a few different colors and patterns so you can find something you really love!
I love this tankini with the peplum ruffle at the bottom. It ties at the shoulder, making it a great option for being able to nurse! This really adorable one-piece has the same shoulder ties!
Where do y'all find your nursing swimwear from? Let me know what I should be on the lookout for!