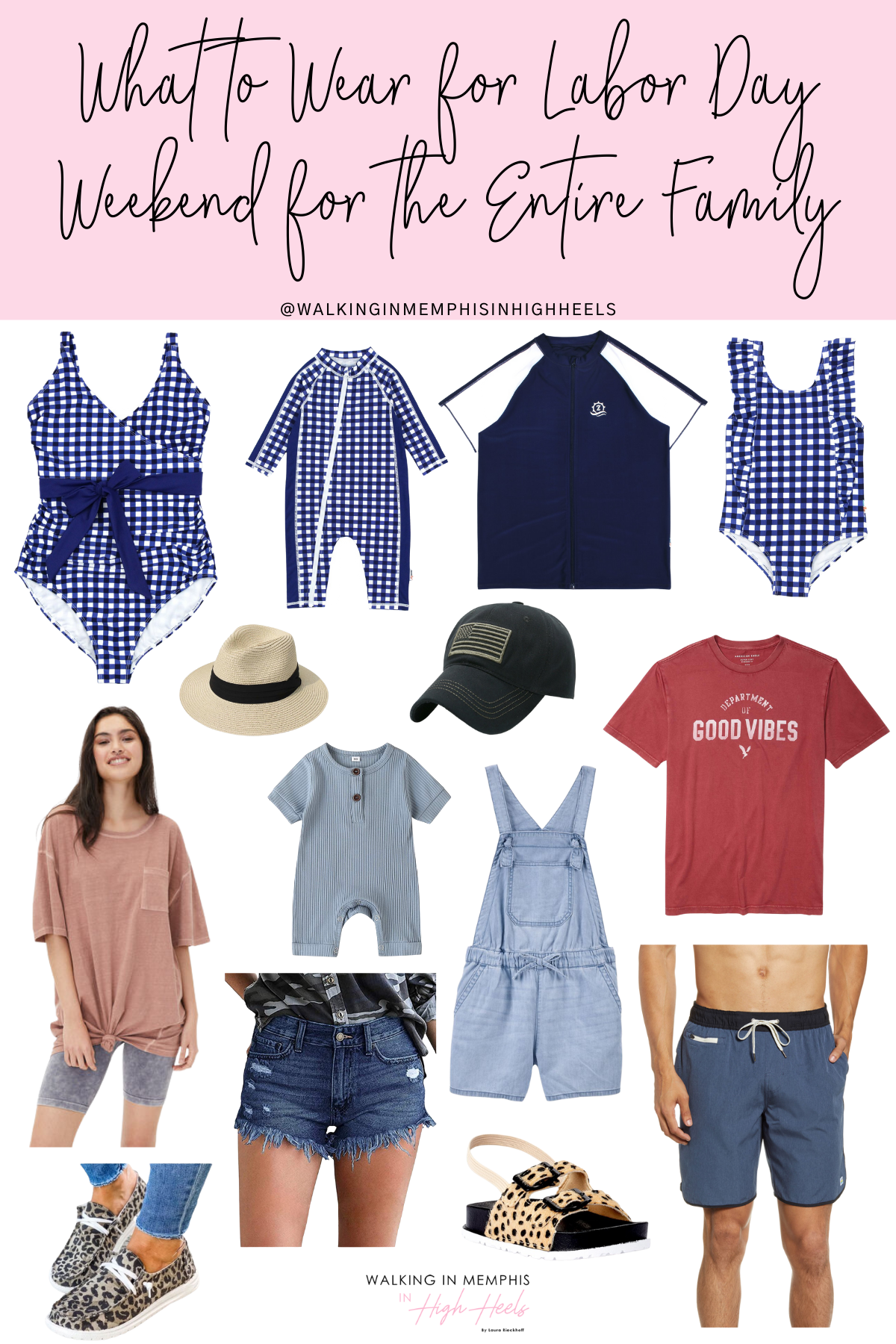 We are just a few weeks away from Labor Day Weekend! This is always a final hurrah as the summer officially comes to an end. I don't know about y'all, but we like to go out with a bang!
Whether you're spending the Holiday Weekend at the lake, the beach, or just hosting or attending a backyard cookout, I've rounded up some of the best options for LDW looks for the whole family!
This set of matching swimsuits from SwimZip are so dang adorable and would make for the cutest family photo. The man in your life with love these super comfy shorts, and I don't know any woman who couldn't use another oversized tee, right?
What are y'all doing for Labor Day Weekend? What are you wearing? Let me know!