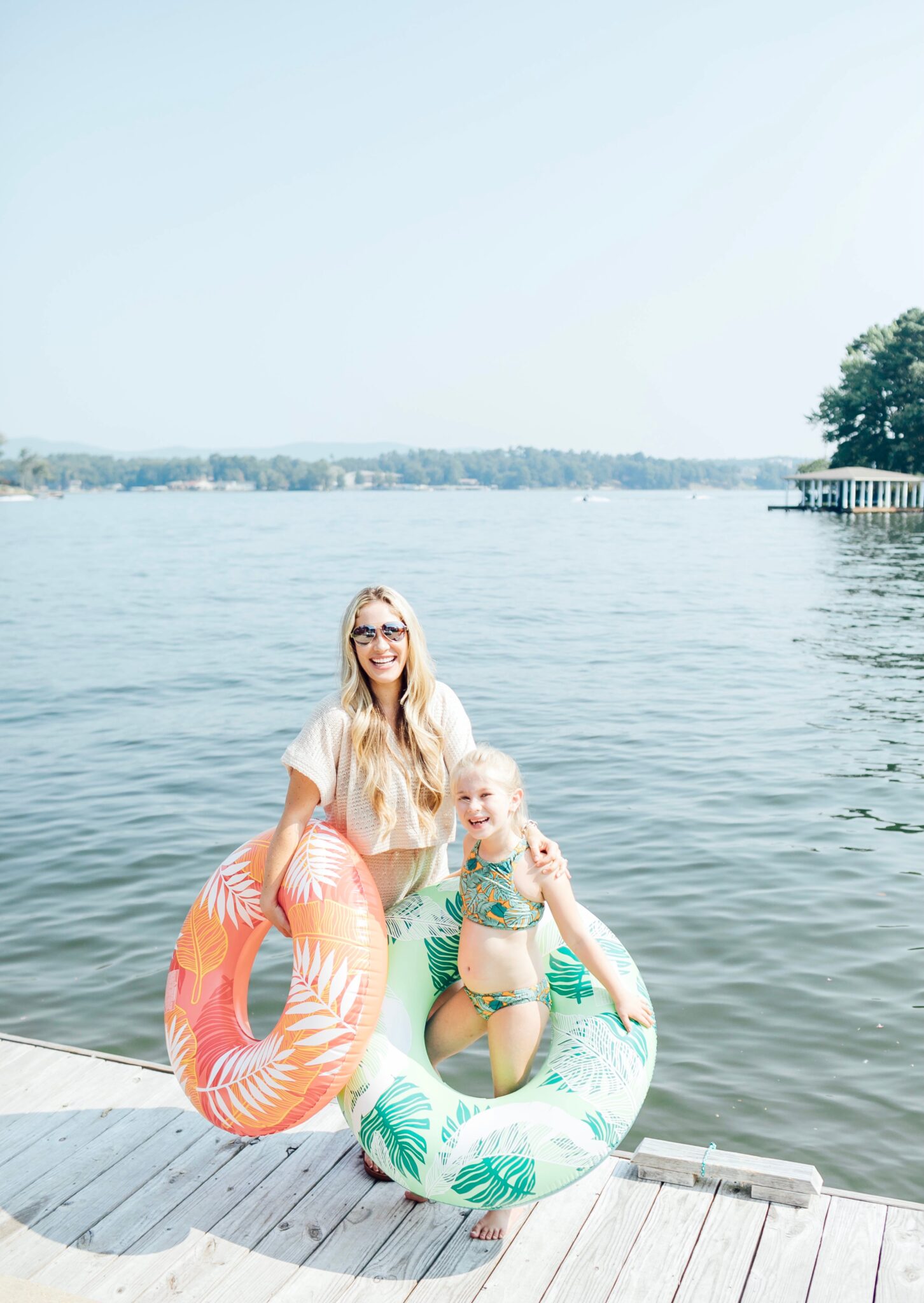 We are total lake people. As much as we love getting to the beach when we can, we just have a soft spot for a good weekend at the lake.
Matt and I both grew up going to lakes, so we both have really fond memories from childhood of lake days.
We knew we definitely wanted those same experiences for our kids! So as often as we can, we try to get weekends at the lake!
Today, I thought y'all might be interested in hearing some of our favorite lake day activities!
5 Fun Things to Do at the Lake with Kids:
Go tubing
Weather you just float in the cove or get pulled behind a boat, tubing it a quintessential part of a good lake weekend! Who doesn't have a good story about getting tossed off a tube as a kid? LOL!
Go out on a boat or wave runner
Speaking of boats, what's the real fun of the lake of you never get to actually see it? We love taking the boat out with the kids but Matt and I like to sneak away and jump the lake waves with our wave runners!
Go on a hike
Lake areas are often wooded and so so gorgeous. Get in a hike to be able to take in the lake from a new point of view. Get in touch with nature and explore!
Have a picnic by the water
The breeze from the water on a warm day…there's nothing better. Pack up your cooler and picnic baskets with your favorite foods, drinks (and don't forget the treats!) and head to the shoreline for a family picnic.
Teach your kids how to skip rocks
Such an awesome way to pass the time! Your kids will love seeing who can get their rock to skip the most times, who can find the best skipping rocks by the water and these are just always such fun memories.
What kinds of things do y'all do on a day at the lake?